Thanks all.
I considered dark blue Sam but in the end the yellow ochre won out. Probably cos I had a Hillman Imp Californian in that colour.
Even with five coats of Protec clear gloss, I couldn't get a good shine so a little polishing was in order. It's still not what I wanted but it will do to get my mojo back.
I applied some BMF to the chrome side strips, painted the centre of the Minilites gloss back (another period touch) and sprayed the soft top. UNfortunately, the wheel nuts on the aftermarket wheels are poorly fefined.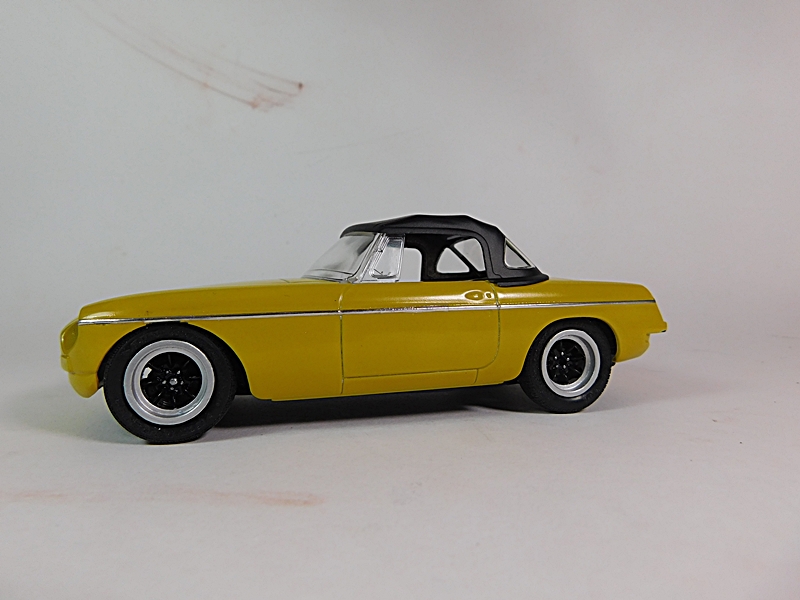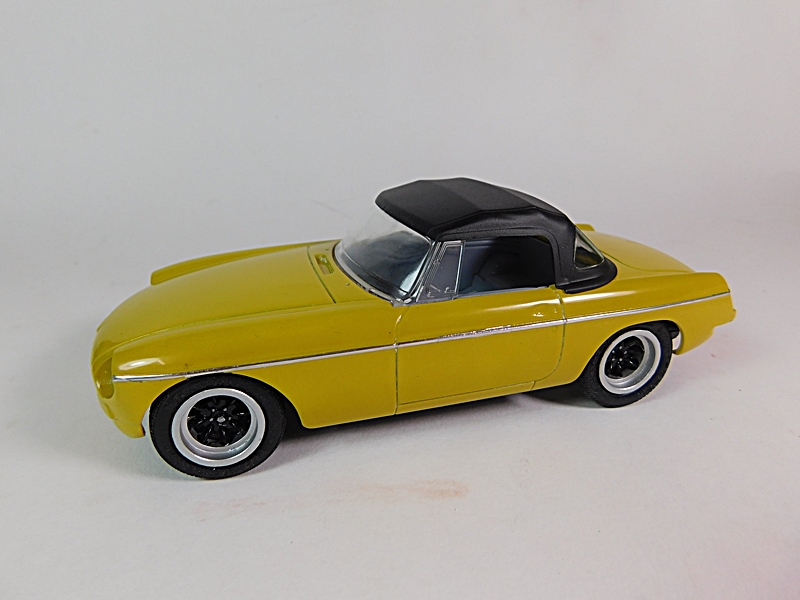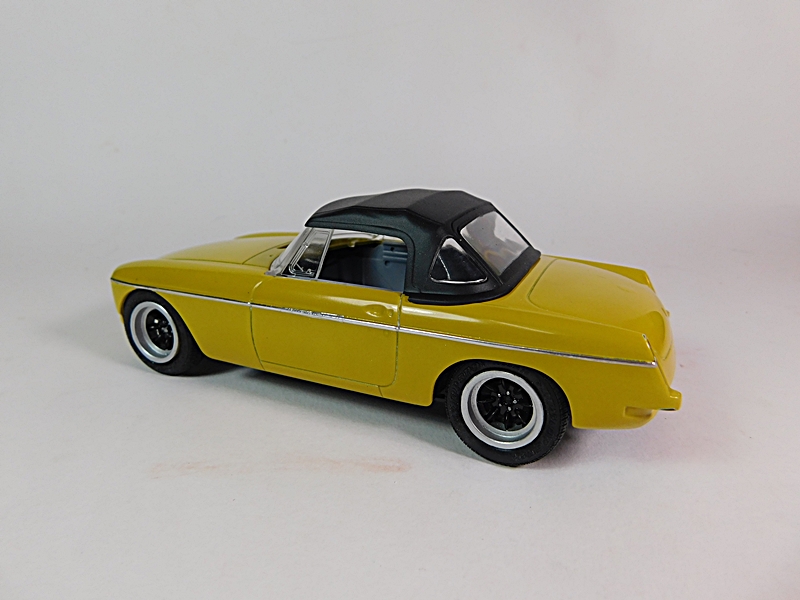 _________________
Al.
"
Success always demands a greater effort."
 Winston Churchill
"Success is failure turned inside out"  Unknown