I'm sure there are other ways but this is mine. It's based on what I learned when doing the same to the inside of Lexan slot car bodies.
You will need the following:
A thick sheet of card for the base.
A thin sheet of card for the 'mask'
Some masking tape.
Some double sided sticky tape.
The photos should be self explanatory as to how to construct the mask.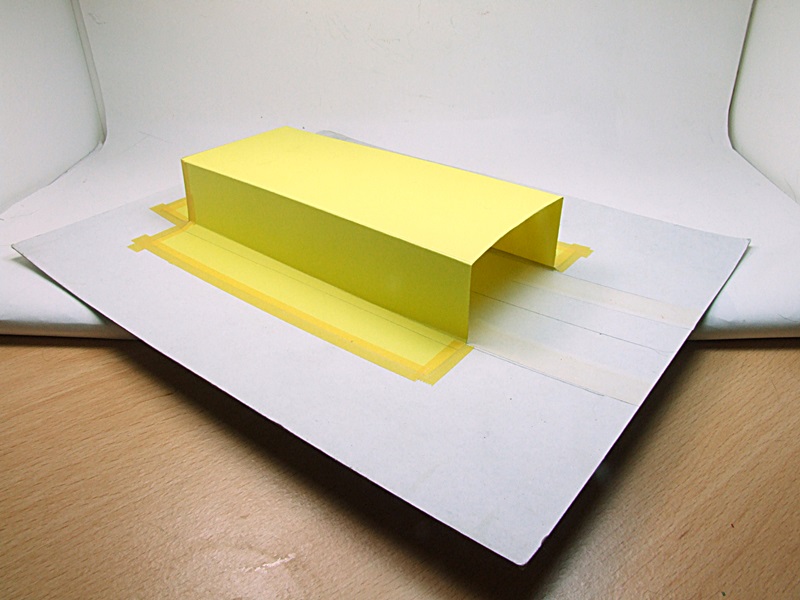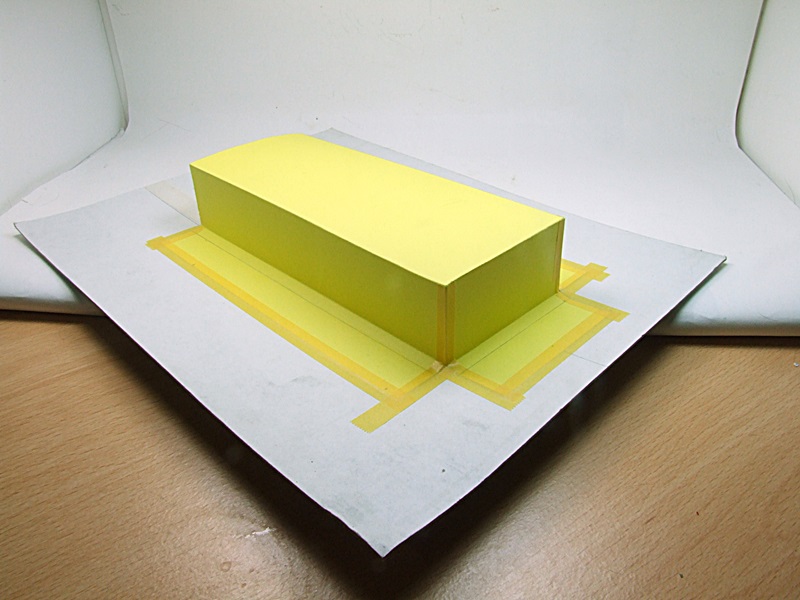 Place two strips of the double sided sticky tape where indicated. This will hold the body in place while spraying.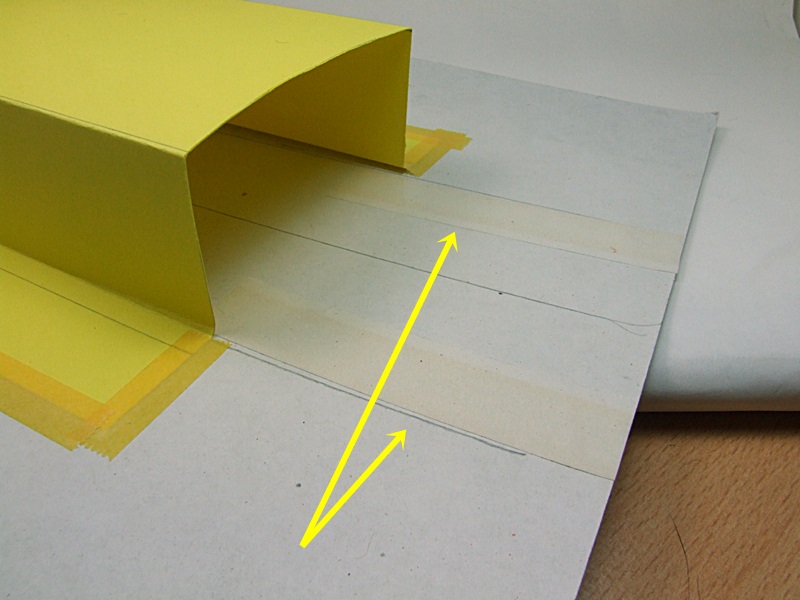 Spray the front of the body in your chosen colour: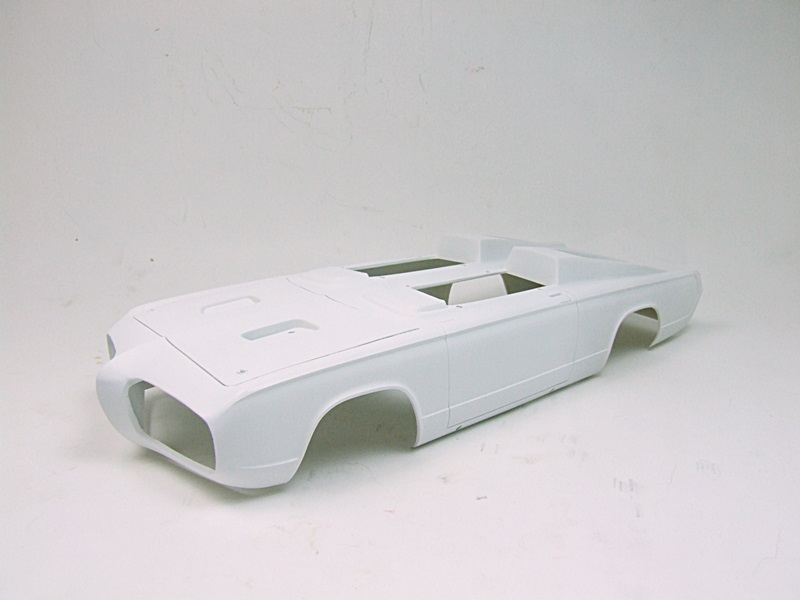 Expose the double sided sticky tape and stick down the body. If you are unsure about exactly where the fade will start, place the body further in. This will start the fade further back. Then if you get it it to far back, you can move the body out of the mask and spray again.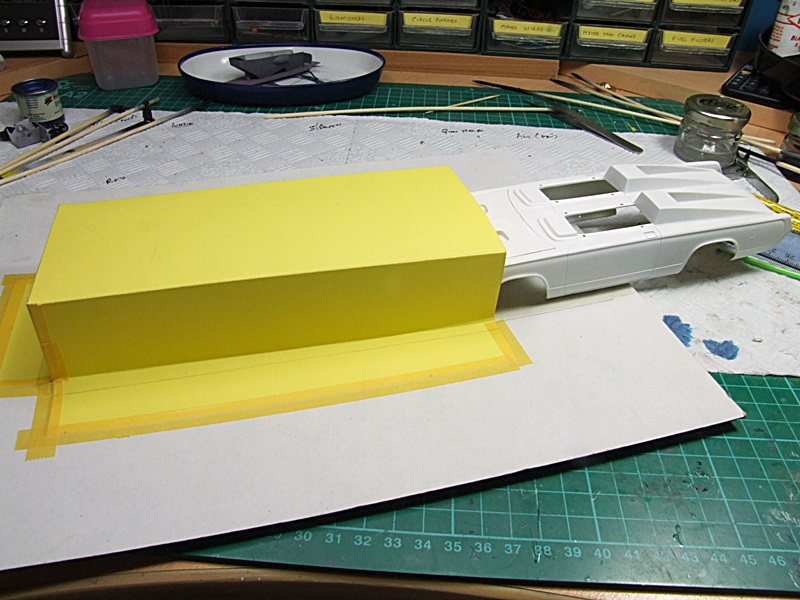 Now spray your second colour. In my case it's gold and as the rear colour is going to be metalic red, I sprayed all of the rear end in gold, ready for the clear red.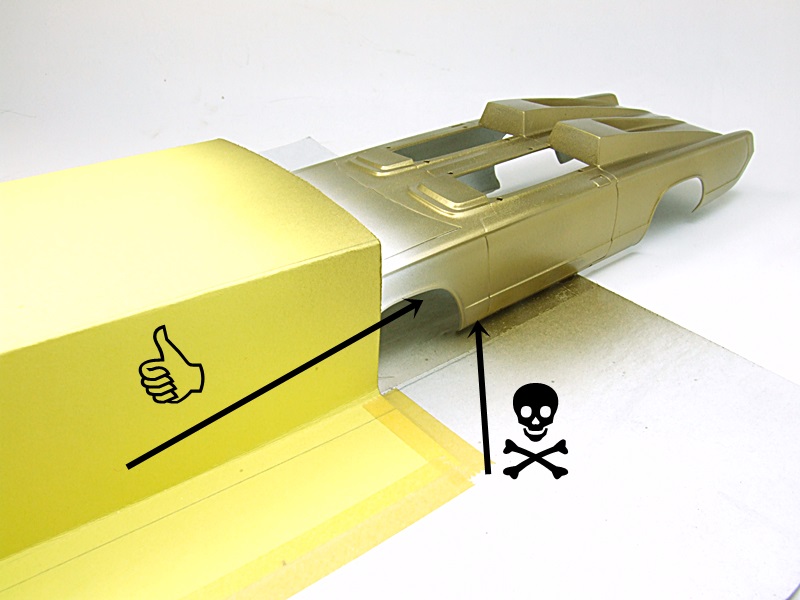 Spray at an acute angle for the slowest fade.
Move the body out and repeat the procedure for next clolour.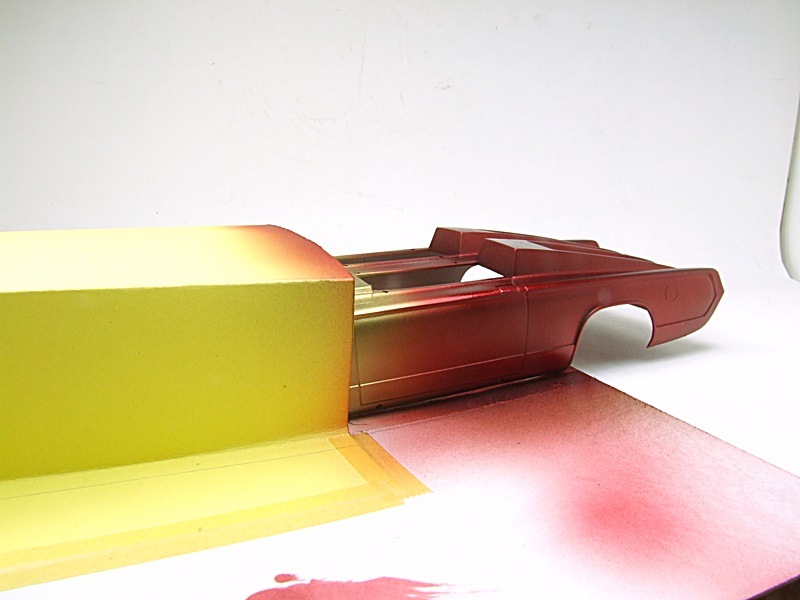 Here's the finished body (complete with mucky lens spot... LOL) ready for a light buffing and then clear coat.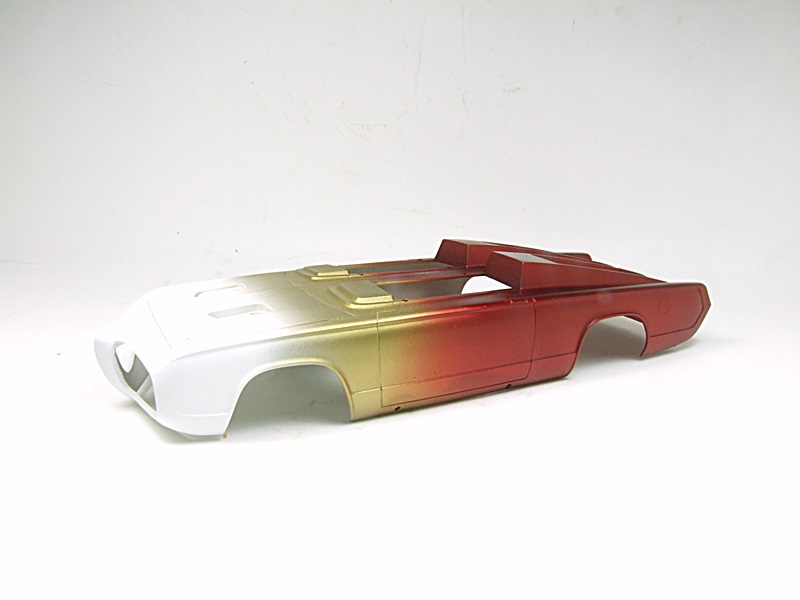 _________________
Al.
"
Success always demands a greater effort."
 Winston Churchill
"Success is failure turned inside out"  Unknown