Another one from the WIP box.  Got this old Pyro from the 1960's at a flea market and started to strip and rebuild it.  The barrel to frame was a terrible fit and caused the barrel to mount at a noticeable angle, so it's been put aside for about 2 years.  By severely filing down the mounting pin and adding some styrene flat stock to the barrel section, I was able to get an acceptable look to it.
It locking pin does come out allowing removal of the barrel assembly and cylinder and the spent cartridge ejector works.
Love those old Pyro kits.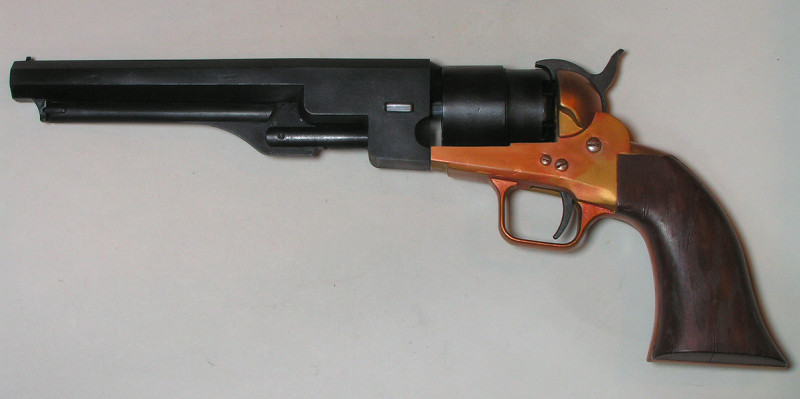 Trying to get the WIP box down.
Mike