I made one last year for under $10. This is what I did.
First I bought four (4) 3" X 7" nailing plates for 68 cents each. They are used for making trusses and such. You can get them at a home improvement store. While at the store I picked up a piece of 4" X 1" pine board that was four feet long in their bargain section for under $3.
I also used apiece of 1/4" thick plywood, floor underlayment, that I had laying around.
I started buy cutting two (2) pieces of the 3" pine 11" long. These will be the longer sides. I also cut the two (2) shorter sides 7" long. I used a 1 1/2" hole saw to drill a hole in one short side piece. This hole is where I attach my shop vac, so adjust the size of the hole to fit your equipment.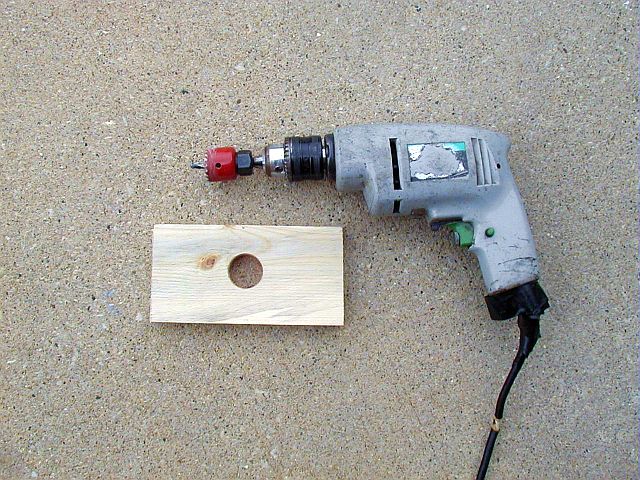 The box is simple enough to assemble. The longer sides fit inside the shorter end caps. The plywood bottom is then attached. The plates are then mounted to the top. I used simple nails for everything. It should look like this.
The seams should be sealed, but I didn't, and it works fine.
Here it is with the shop vac attached. It's just a slip interference fit.
You will also need to make some holders for your plastic. I made them from the same 1/4 inch plywood because the handle parts shouldn't get too hot to hold. As you can see, I made three different sizes. One is double ended. The large one will do a Corvette size body.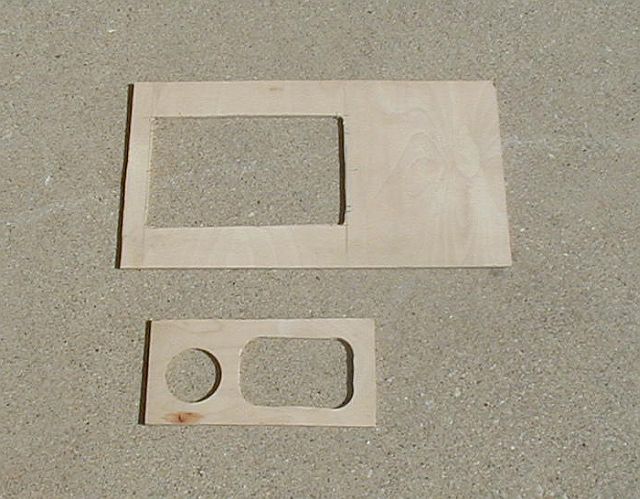 Here's how I use it.
1. Make sure the wife is not home.
2. If the object that you want to copy is solid, you can just place it on the nail plates with a piece of two-sided tape. If it is hollow, or has openings, close off the openings, like windows, from the inside, with tape.
3. I try to work on one end of the box. I then lay pieces of paper over the unused nail plate sections, to prevent vacuum loss. You must have one row of open holes all around your part.
4. I now tape a piece of plastic to the correct sized holder. I use masking tape and it helps to wrap the tape around the sides of the holder.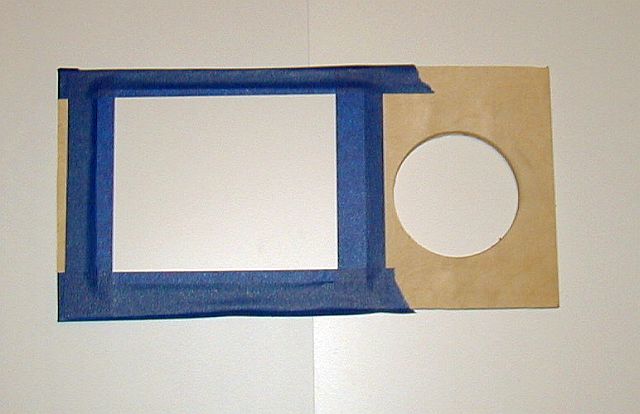 5. Make sure your vacuum source is attached to the box. Make sure it is turned on.
6. Heat your plastic over your wife's stove or other heat source. Start about six inches above the heat source with the plastic side upwards. As the plastic warms it will start to sag and then tighten again. This is the moment that you flip the holder over as you stretch it over your object. The plastic side of your holder should now be flat against the nail plate.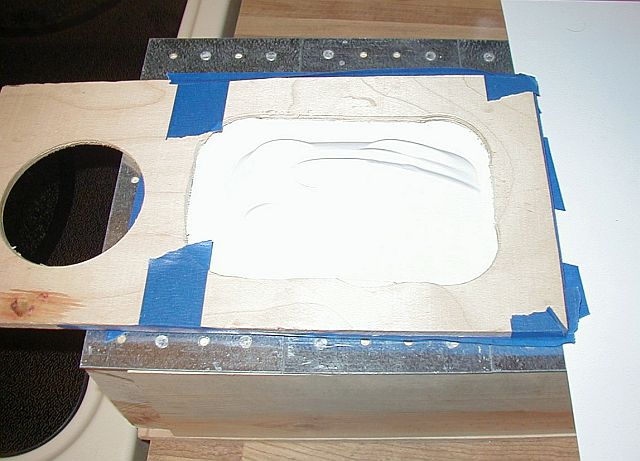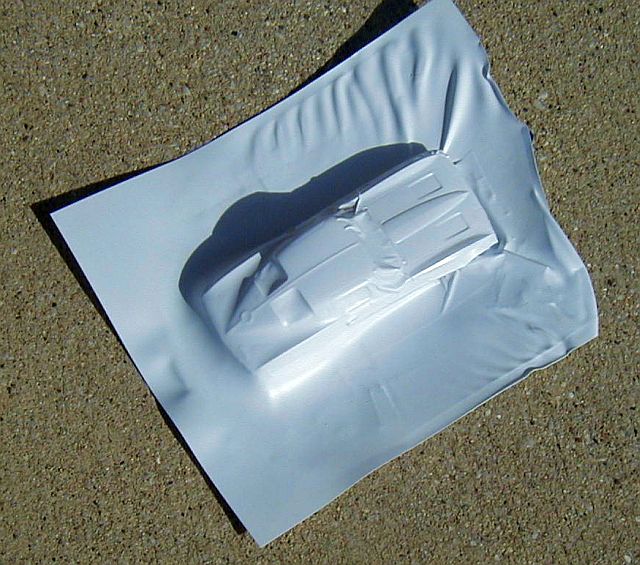 It might take a little practice to get the results that you want. If the part that you made isn't right, the plastic can be popped off your object with out removing it from the holder. The plastic can then be reused. Just heat it again and it will straighten out. This will usually work three times. I tend to get wrinkles after the third try.
Experiment with plastic packaging. Clear plastic makes realistic windows, and who said body parts can't start out clear. For Rent signs and food containers are a good source of styrene also.