I built the 1/87 scale Locura City Hall for a Braille Scale group build a few years ago.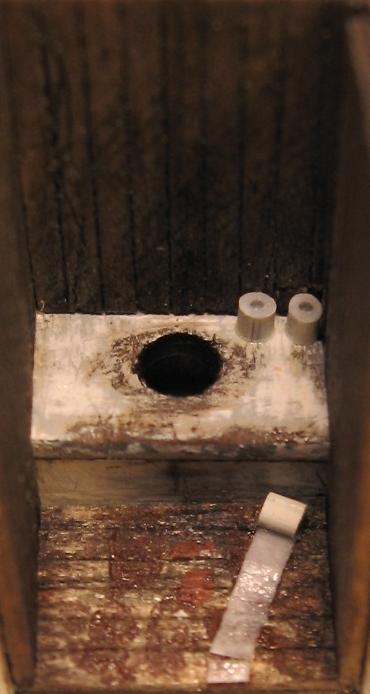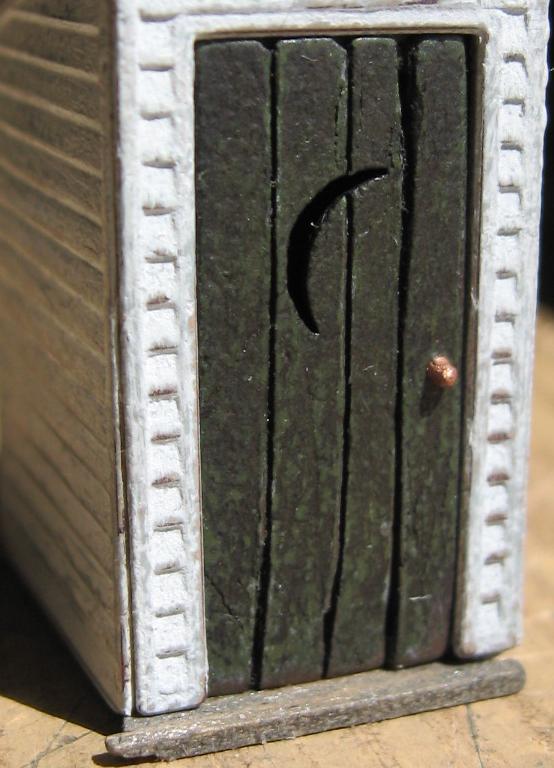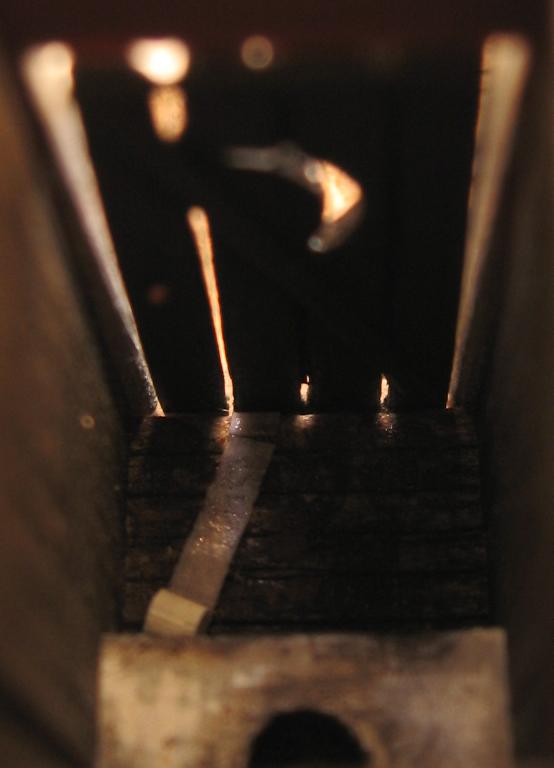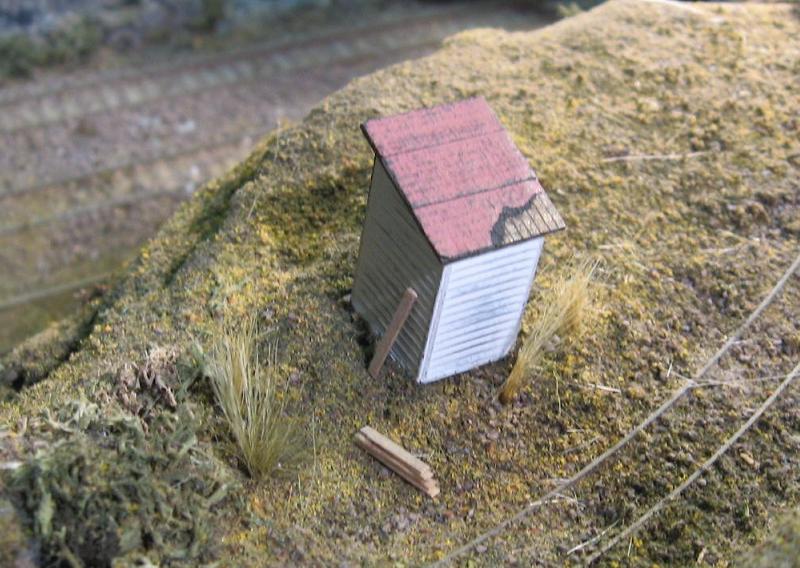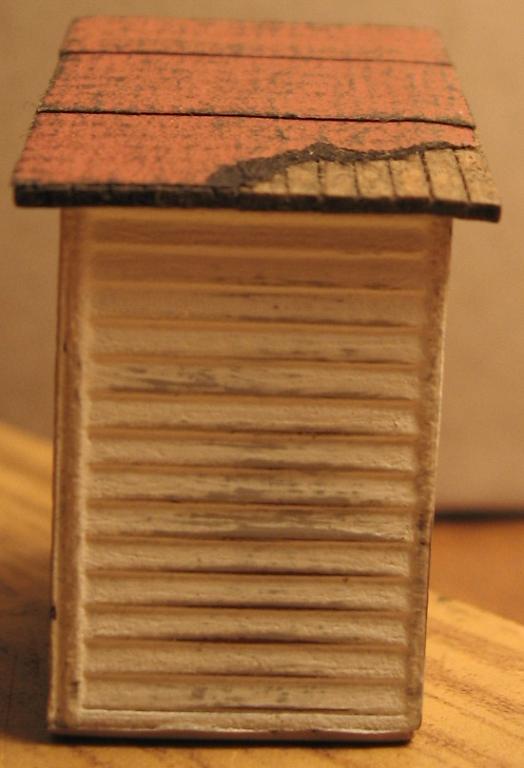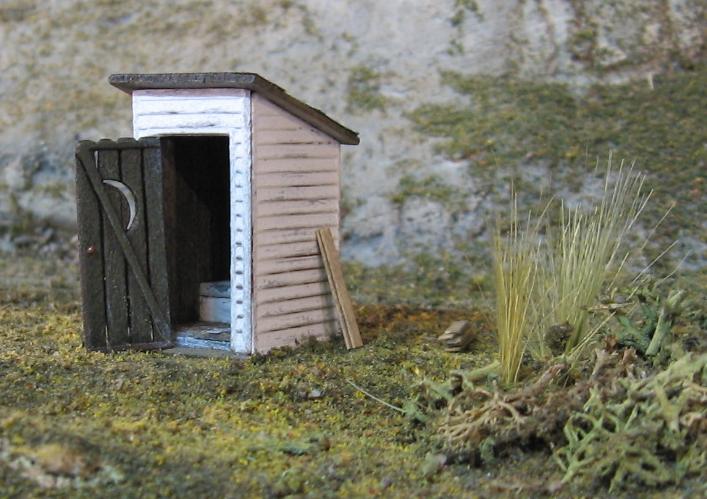 It's a HO scale plastic out house kit. I added scribed wood for the interior walls with commercial tar paper roofing. The toilet paper is scratch built. I distressed the door and exterior walls with sand paper to warp and age them.
I had some help from Zeke, a sailor with size 12 shoes, who made the foot prints and carved his name on the wall.
The diorama is a 4 foot long section of HO scale model railroad that I used to haul to shows in the back of my Nissan Sunny/Sentra (I had to take the back door off). The main line tracks plugged into several other modular sections of rail road to form a large layout known as the Monterey & Salinas Valley Railroad.
I did NOT build that lovely narrow gage trestle. My plans for Locura is to model a mercury and asbestos mining area like New Idria in central California. (The City Hall looks a little lost and lonely right now.) The narrow gage loop (directly behind City Hall) is HOn30 (aka HOn2&1/2) denoting a 1/87 scale model of a rail road that is 30 inches (or 2 and 1/2 feet) wide between the rails. Of course, I don't have any of these obscure locomotives!!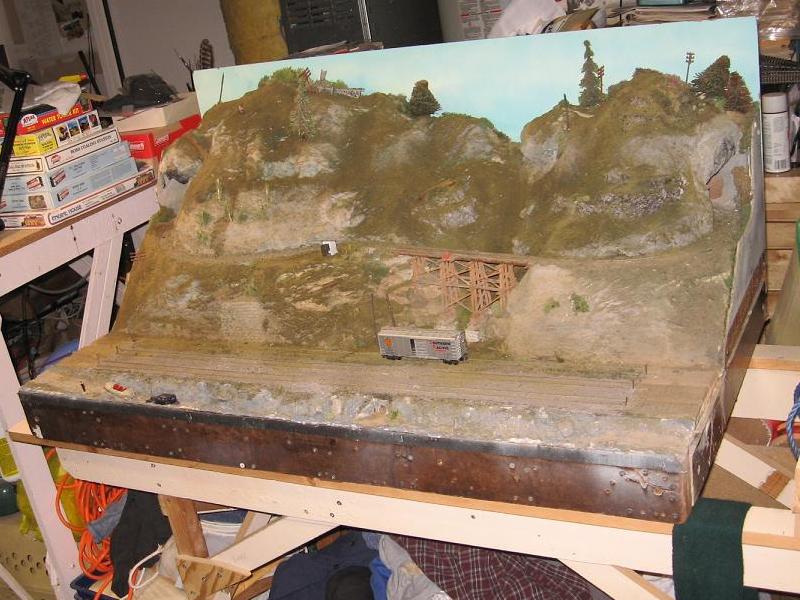 If you are looking for the Packard, it is hiding at the foot of the trestle, behind the silver RR box car. The culvert with the Ford can just be seen at the front edge of the diorama, (but the Ford is out of sight behind the edge).
Click Here to see the cars!