A Fiat 125, Cooper S & a '68 Impala based ambulance at the 1969 Hardie Ferodo 500. A 500 mile race for production cars.
The Fiat & Cooper were in the same class, determined by price rather than engine capicity.
The ambulance isn't racing, back then the race went on while recovery vehicles were on the track. Scary stuff.
The Fiat has more brake discs than the Impala & Cooper combined & the same number of camshafts too.
Have a soft spot for the Fiat- one on them in 125S format was my first car back in 1978.
All credit is to the original photographer & the drivers.
If you're interested, I'll post the link to the article the pic came from. You have to subscribe, but it's free & there's some fine Australian based
articles.
[url=http://www.servimg.com/image_preview.php?i=238&u=18151281]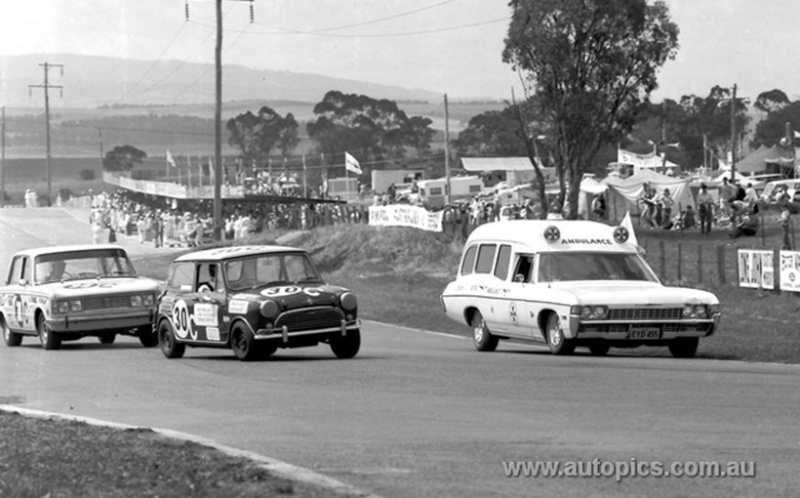 [/url