Pulled this one out of the stalled pile in hopes of actually getting it done this time 'round. This build goes back to 2whls group build for HONDA RC211V's. First bike since I got back into "building" and joined eScale 5yrs ago.
I took artisitc liberty and painted the frame with Tamiya clear orange, the silver always looked out of place as did the fluorescent orange wheels. So I did the wheels in a mixture of my own colour mixed up from Tamiya orange and red. The chain still needs more work.
The following picture shows the mistake I made. I glued the rear seat section to the actual seat area in the wrong sequence. It should have come together after the front section was on and the exhaust was installed. So to get around this I cut out a section of the seat exhaust cover. I'll reattach it later.
That's it for now. Still need to mask and paint the blue on the seat, and do the decals.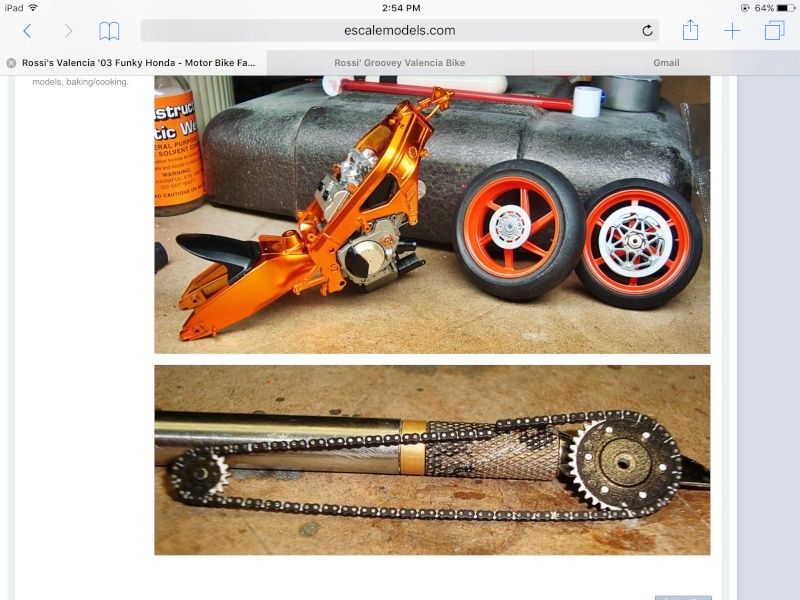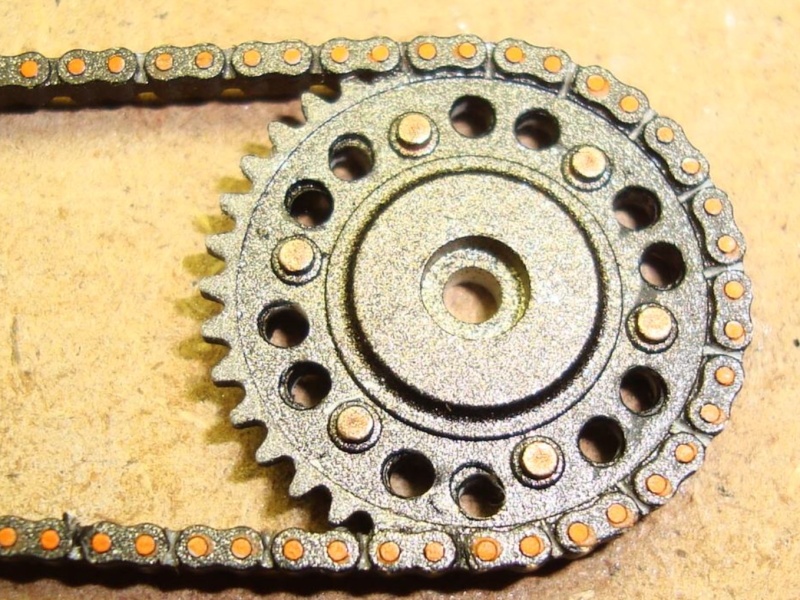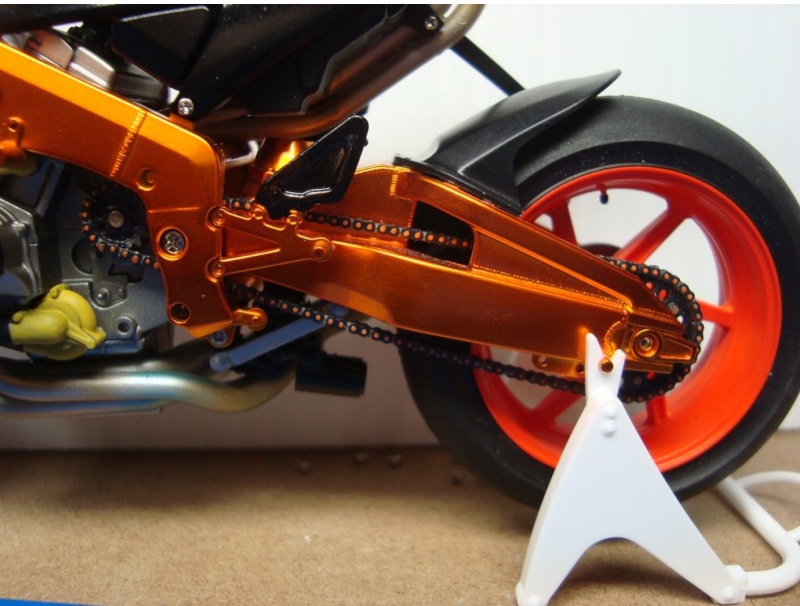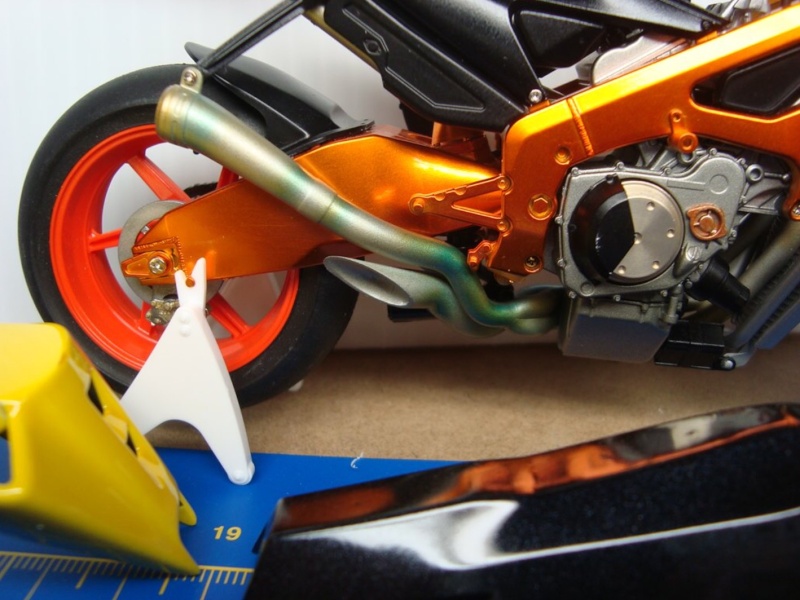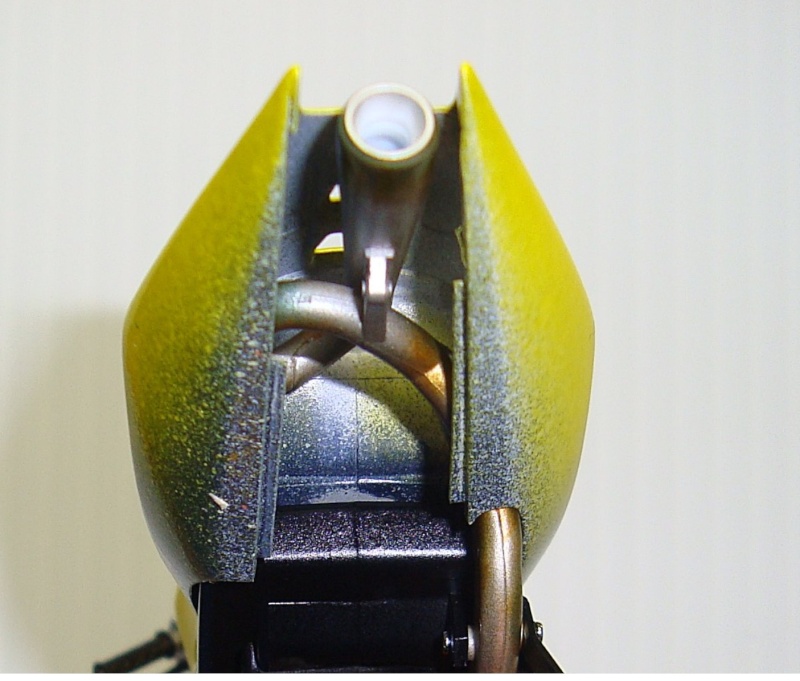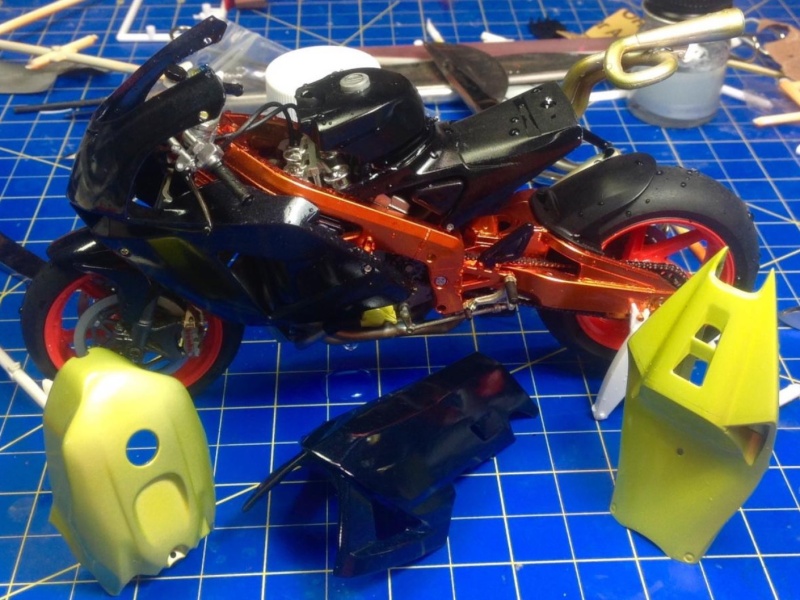 _________________
My friends call me Curt.

If you're not making mistakes you're not trying new things.

Strive for excellence, and perfection will find it's way into your projects.