Portland Roadster Show 2013. I think this was the 57th edition of this show. I was a winner. Beautiful show cars and some super drivers. They had a huge display of old bicycles and motorcycles. I wasn't really sure what was cool so I kinda used my own judgement on that. The old unrestored Harleys were cool to look at. When I looked at the 1918 Harley and the 1926 Harley I thought man what a difference in them and todays bikes.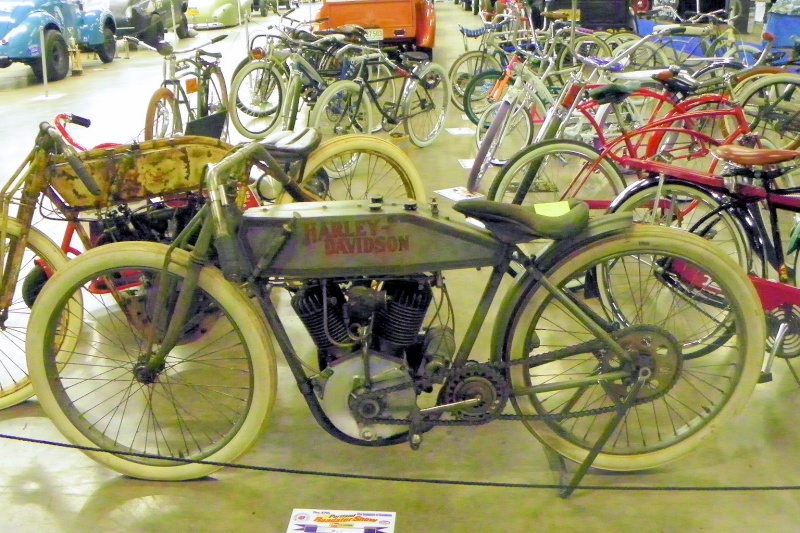 Of all the cars that were there, and there were many. the one that really impressed me was a Henry J that was combined with a Viper. They named the car the "Hiper J". The body was shortened, sectioned and chopped. The nose was a tip up. Two place car. so it had the Henry J body, kinda and the viper chassis and interior. Looked like it would have been fun to mash the breath out of it.
Another Henry J that was a real winner was this Silver one.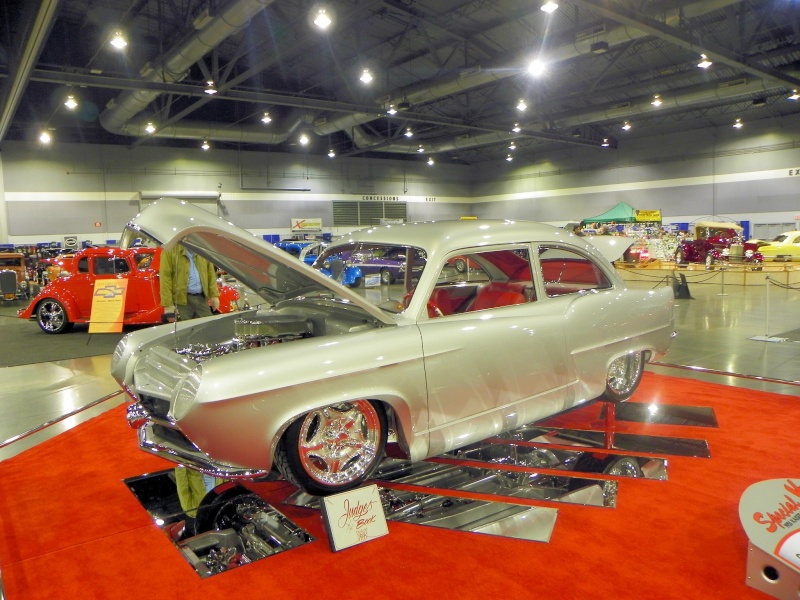 Another high light of the show was Candy Clark. She was the blonde in American Graffiti Movie that wanted the guy to get a bottle at the liquor store and then it got robbed. The Milner coupe in the background is a clone.
Great show I can't wait until next year. There are 550 pictures here. have a beverage handy and enjoy the look.
https://s1155.photobucket.com/user/Zbuckster/library/nCar%20Shows/Portland%20Roadster%20Show/2013