I needed something to whittle away the time on while waiting for paint to dry/cure on the race truck, so I decided to build the Dave Deal Glitter Bug. This is a cartoon version of the Meyers Manx dune buggy. Here is what the box art looks like: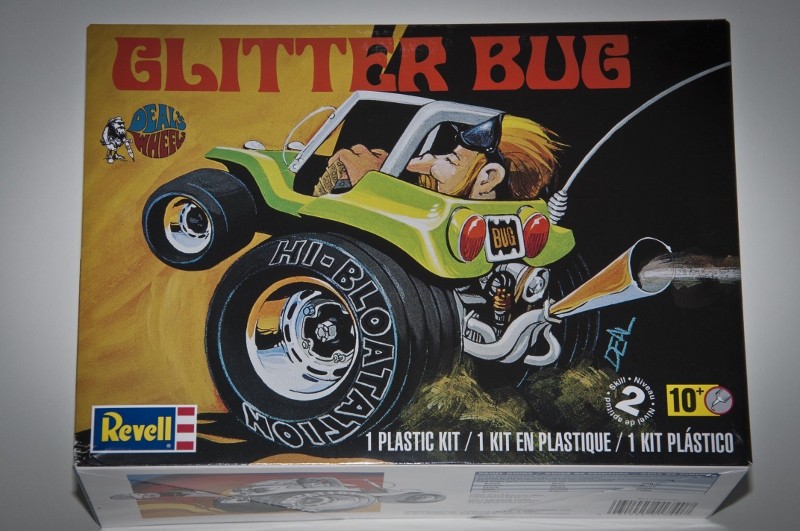 Of course, I could not build it box stock or without any metalwork, so here are freshly machined velocity stacks, pulleys and a generator (shown with the plastic ones):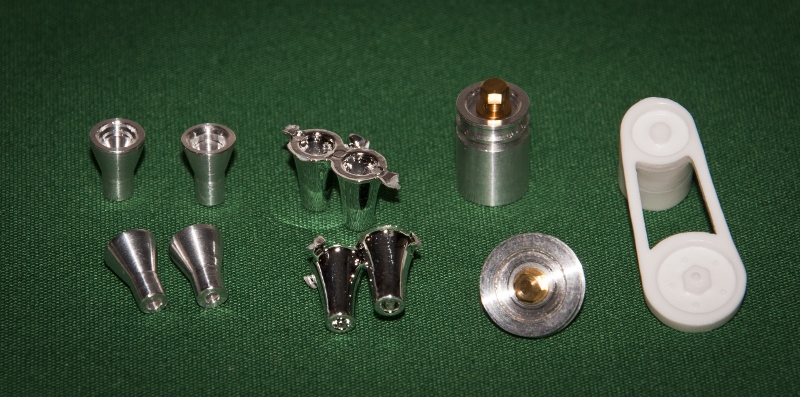 And also a real metal roll bar, to be nickel plated later: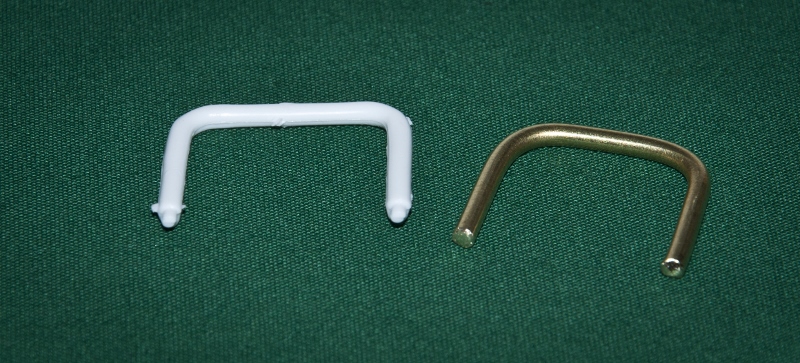 And last but not least, I needed a much better exhaust system. Here are some of the brass rod pieces on the fixture I made. They will be soldered together at the collector, and then also nickel plated: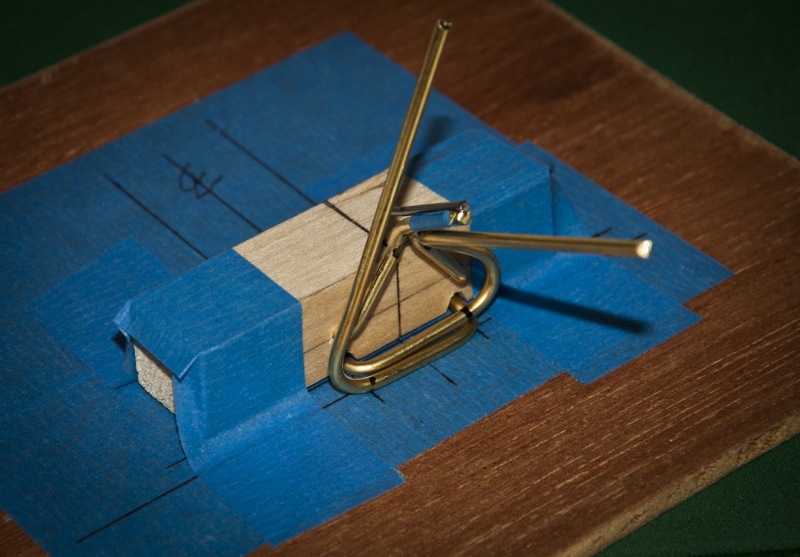 I am further along, with the chassis nearly done. I will post photos after I take them tomorrow. The brass parts have been nickel plated and came out real good. I am painting two bodies to see which I like the best. One is metallic purple, and the other will be turn signal amber over a silver basecoat. They have to be bright!! More to follow.