Here are the photo's I took at the Portland Roadster Show march 16th, 2014.
Some great cars there this year. There are 505 pictures here so I will let you sort through them as you wish. Some of the things I thought were outstanding ( for one reason or another) are these.
Airbagged Devco Milk Truck complete with A bench made to look like a cow and of course the cow pies.
This Model T Drag Car is awesome. people don't think this way anymore.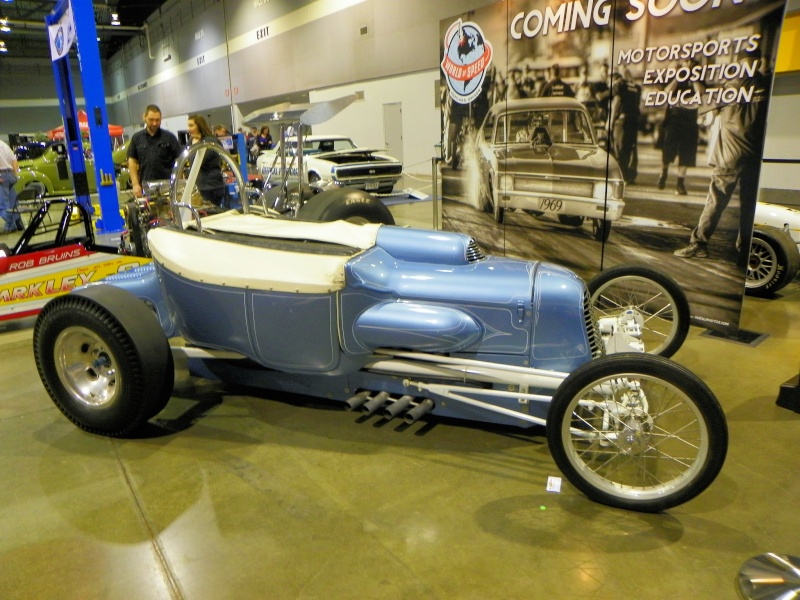 This Franklin actually raced at Indy in 1914 ( I think) The engine is 854 cubic inches.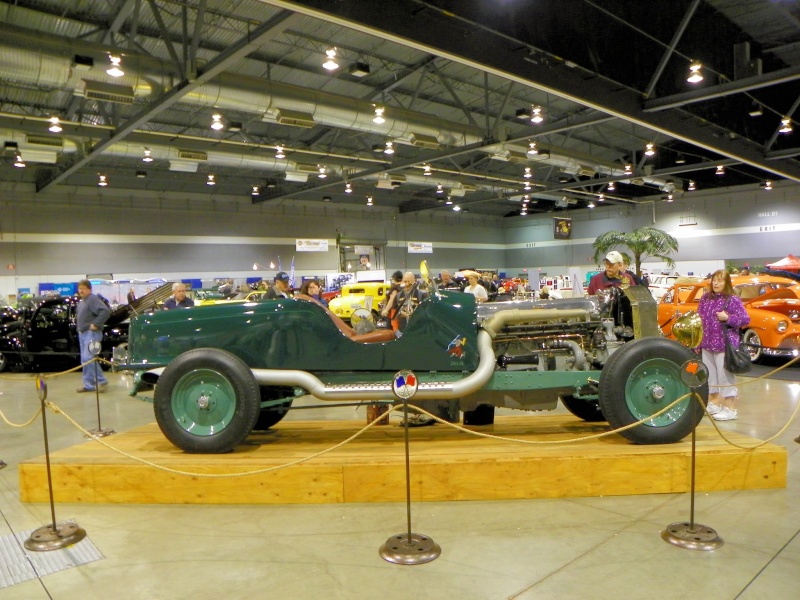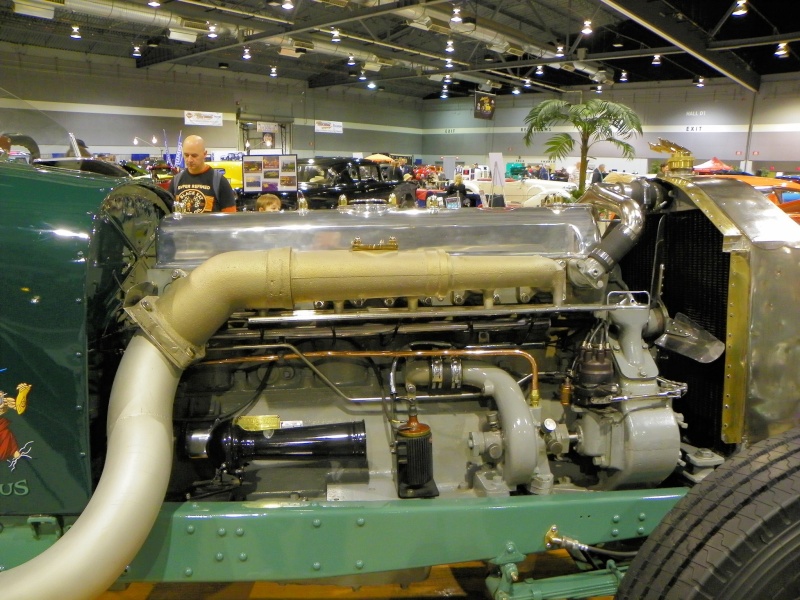 This Studebaker is a one of a kind for sure. It is a beautiful car the pictures don't do it justice.
Then there was this Rat Rod Pickup Truck. I went back to it 3 times trying to catch the owner there to talk to him about it, but never could. I will tell you what I see. The Distributor is up front so I guess the wedge block could be anywhere from 383 to 426 cubic inches ( without boring or stroking). It has the old Ultra Sonic Intake setup from Chrysler. The "carbs" are really Holly 750 CFM throttle bodies. The intake has been modified with injector bungs welded in place and the injection is digital. There is a turbo charger on each bank that feeds the air into and inner-cooler in front of the radiator. I know it looks like a snake pit but man-o-man is it cool. I don't even want to guess what the engine cost for this Rat Rod.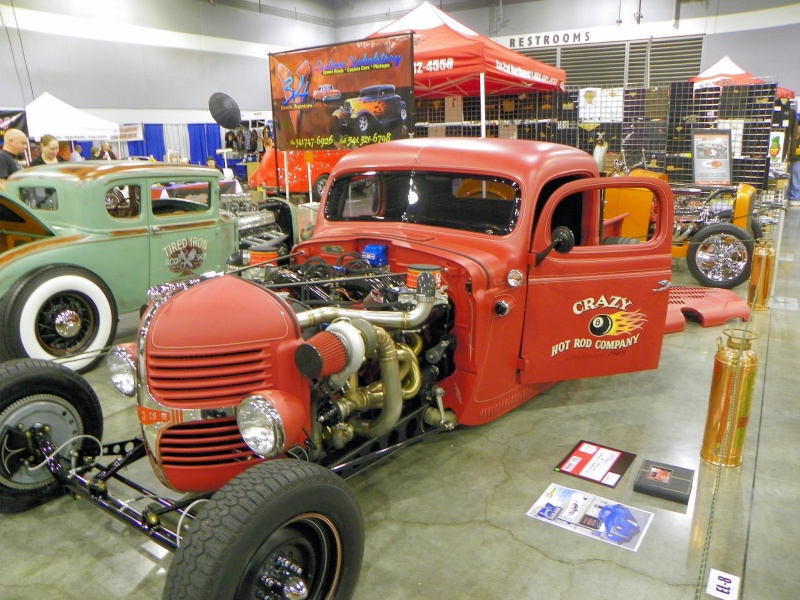 There were plenty more surprises there but these are the ones that caught my eye.
Here is a link to the Album:
https://s1155.photobucket.com/user/Zbuckster/library/nCar%20Shows/Portland%20Roadster%20Show/2014
Here is a link to the slide show if you prefer to do it that way.
https://s1155.photobucket.com/user/Zbuckster/slideshow/nCar%20Shows/Portland%20Roadster%20Show/2014
Hope you enjoy looking as much as I enjoyed taking them.