The other day I was doing the spark plug airing on Sue's Corvette and discovered that I had no black wiring coating to make the boots out of. I had Red and White that was it. Tons of craft wire but those coatings are painted on. I had two computer mouses hat had died and I thought "What's in there?". One on the mice had a USB plug on the end. The other the old round style plug. So I cut them open and found a wealth of wire.
The USB plug had 4 colors Grayish Black, Orange, Yellow and Grey.
The round one had Black, Red, White, Green and some none coated copper.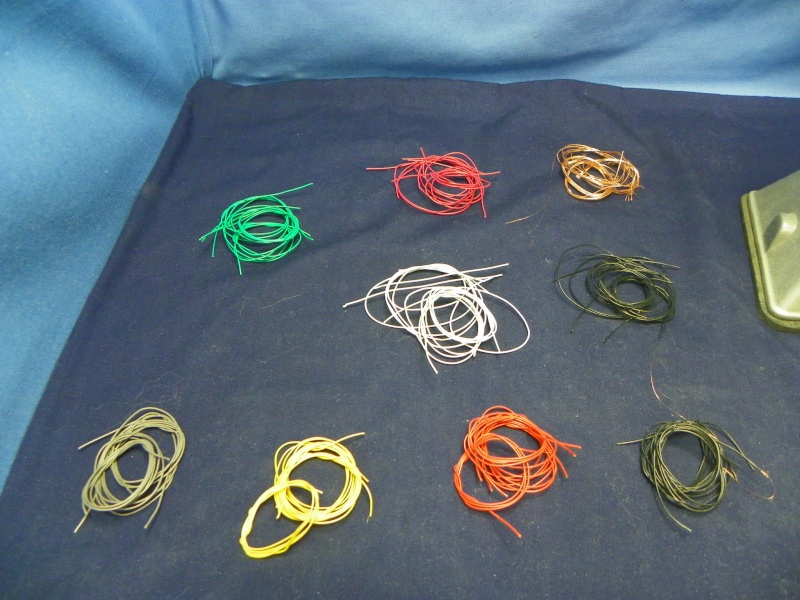 The wire dia all is about .025" in diameter and each copper strand is about .004" Seems to take paint well. It will look good for detailing those electrical boxes in race cars.
Just thought I would pass this on. I know I am not the first to discover this but I have never seen it written down before.
I am sitting here looking at a USB cord that I don't need for my Tom Tom GPS any more. I think I am going to cut it open. ;D
The other thing is you can buy these mouse almost any where for next to nothing. Cheaper than you could buy the stranded wire.