I finally got my wife to take the photos I couldn't with one hand so here is how I flatten tires.
It really is simple; you just need the following or something like it.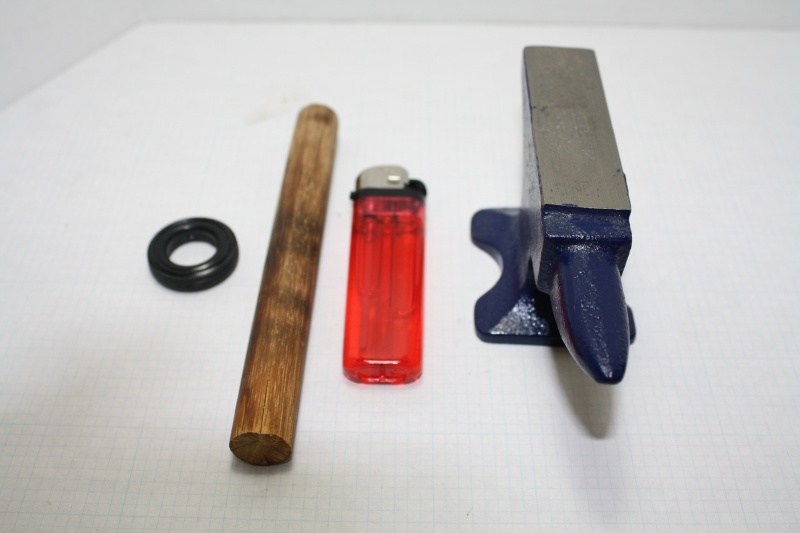 After scuffing the tire to the wear you desire fit it on to the dowel like so.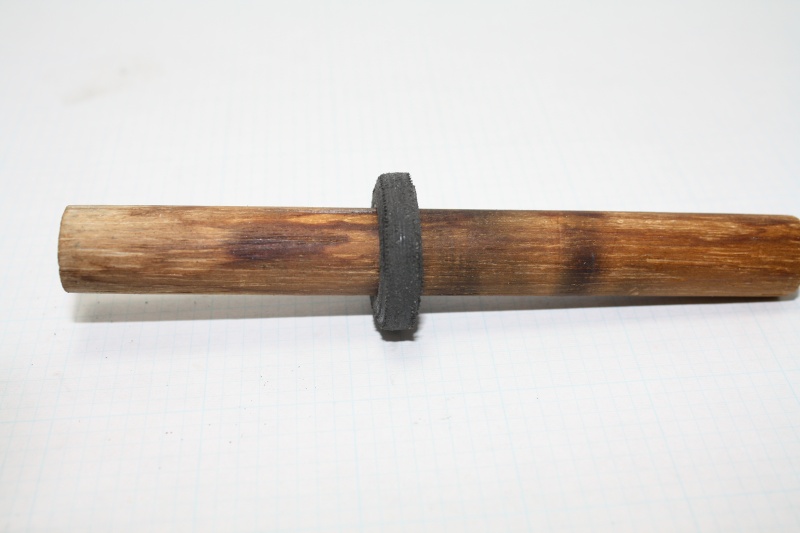 Heat the bottom of the tire using matches or, like I do, a propane lighter.  Be careful not to set the vinyl on fire.  There is a thin line between enough heat and fire ---ask me how I know.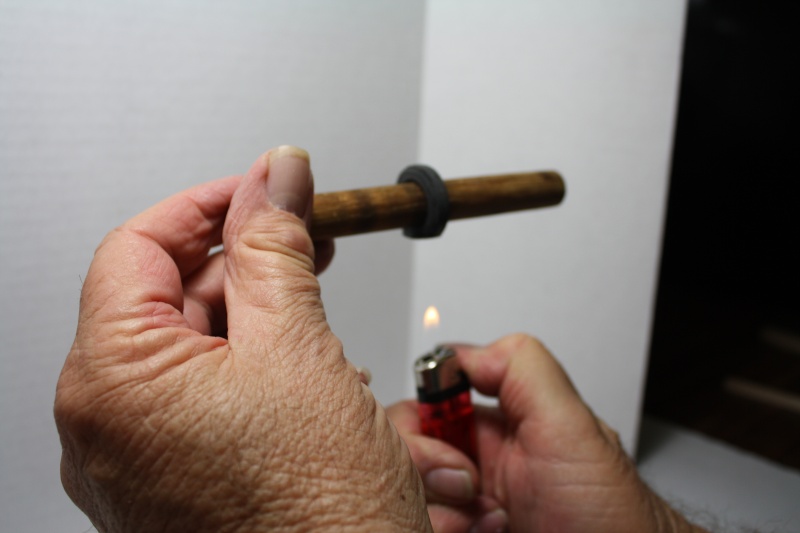 After heating the tire immediately press it down on a flat surface such as the hobby anvil I use.  Hold it until the tire cools somewhat.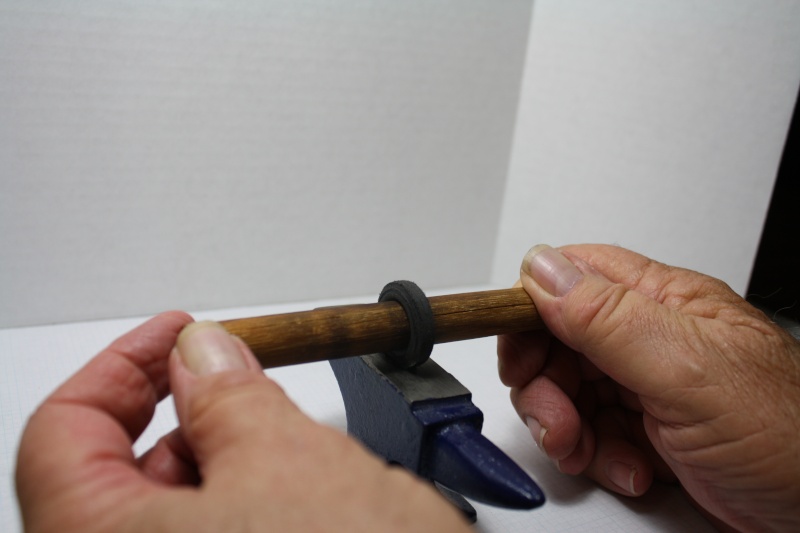 That's all there is too it.  You will have to repeat the procedure a number of times until you get the desired flatness to the tire.  Most of the time it takes me three to four times.  After the tire is flat it is also somewhat shiny where it has been heated.  I have found that flat black acrylic takes the shine out and then I follow that with Bragdon powders to get the final appearance I want.  Hope this helps you guys.

_________________
John Johnson

"My second childhood is so much more fun than my first."