I'm posting this here with the kind permission of Retired Mike over at eScale.
The topic of "machine turned" or "engine turned" aluminum came up recently in one of Al's projects.
I did it on a large scale build about 30 years ago with sandpaper glued to the face of a dremel arbor. At the time, I had a foot operated speed control that allowed almost a complete stop of the tool. It made it much easier.
I decided to give it a try again, seeing hobby tools have advanced a bit. What I came up with gives a nice sparkly shine.
Material used is thin aluminum from beverage cans.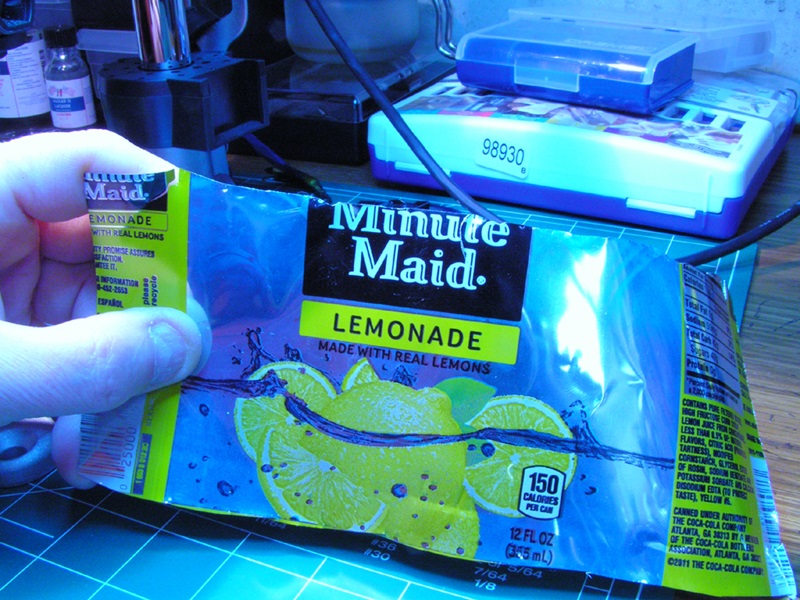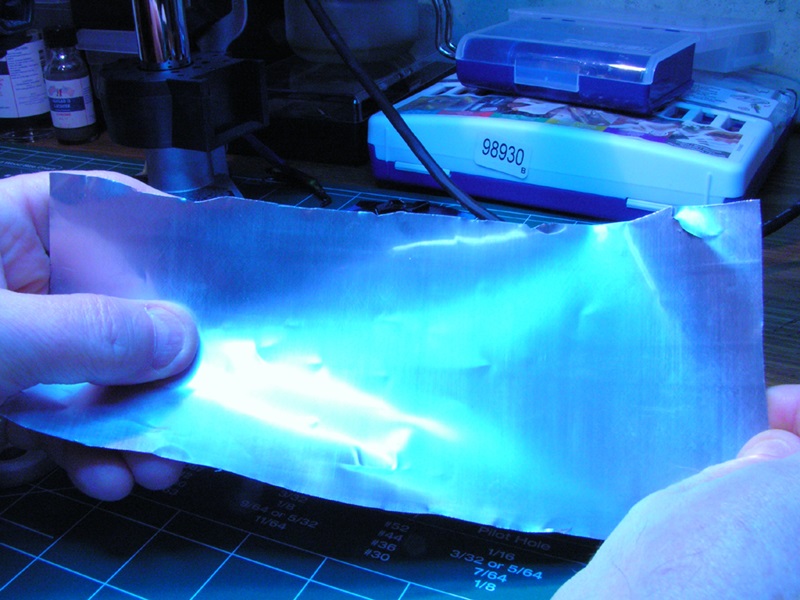 After cutting the shaped areas off, it can be flattened by running against an edge against the curl.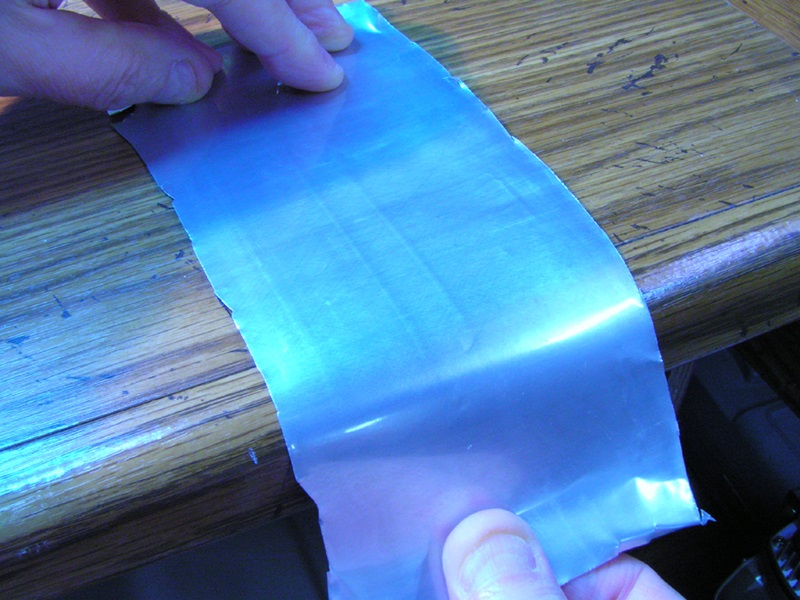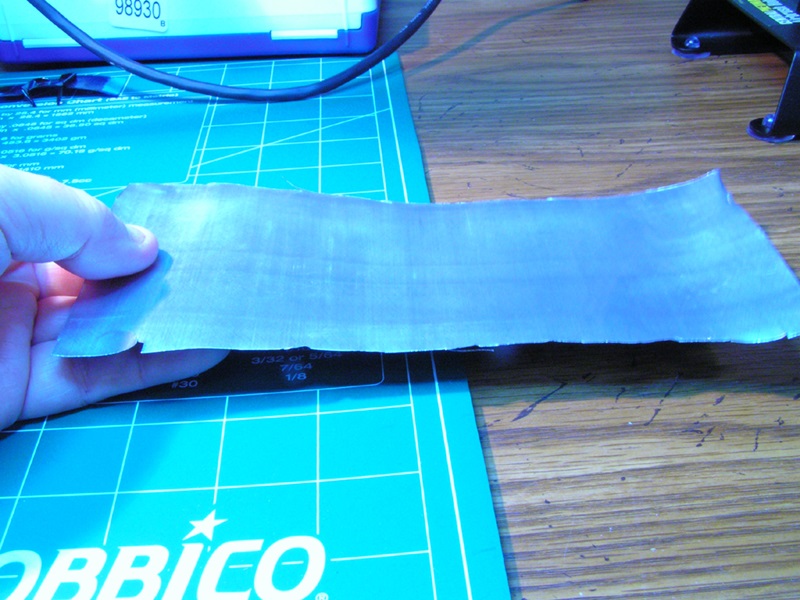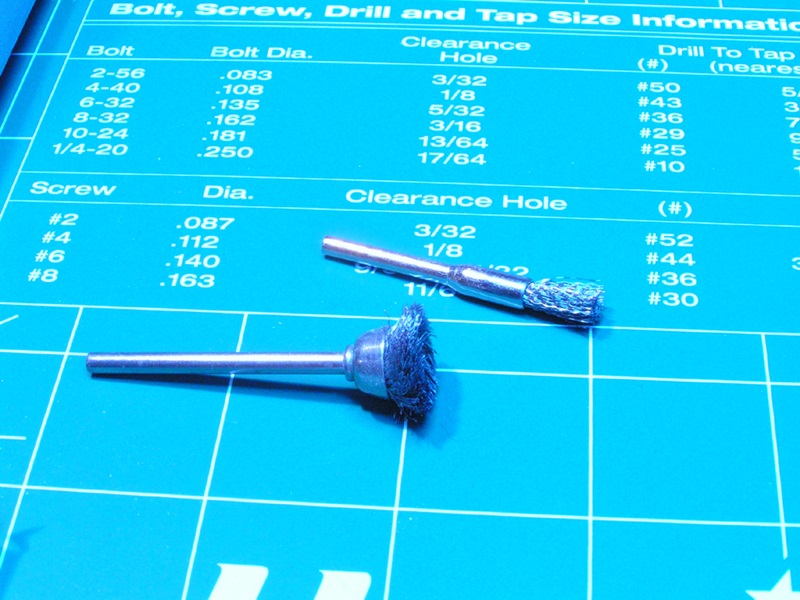 The tools to be used in a dremel rotary tool are the wire brushes, especially the long straight one. Using them instead of a sanding piece will reduce the chance of it running away on you at speed.
A piece of the aluminum is used to make a mask. In this case, I used a simple 1/4" paper punch to make a row of holes along a straight line spaced evenly apart. The spacing will have some effect on the pattern of repetition in the final product. This one used about a 1/4" spacing.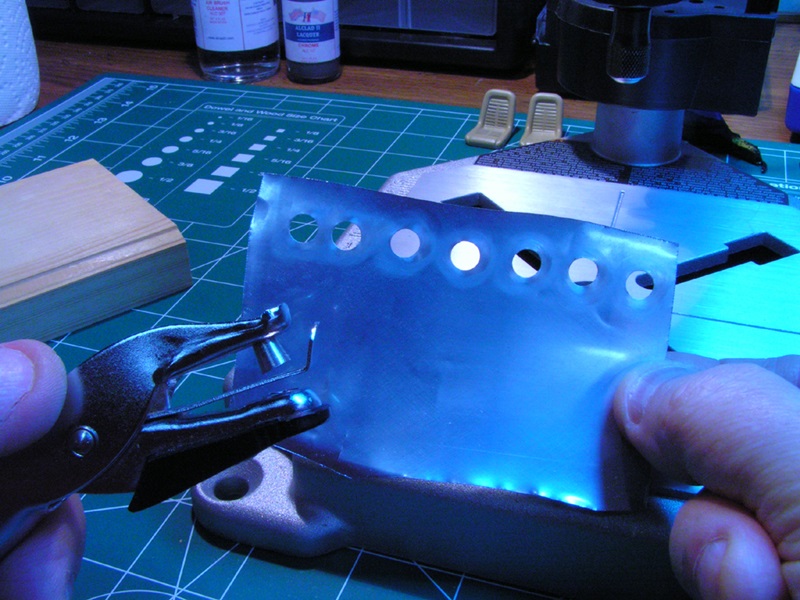 The mask is taped onto another piece of aluminum and both are placed over a flat piece of wood. The dremel tool is brought down, at low speed, into each hole and target piece is given a brushed effect. This is done for all holes.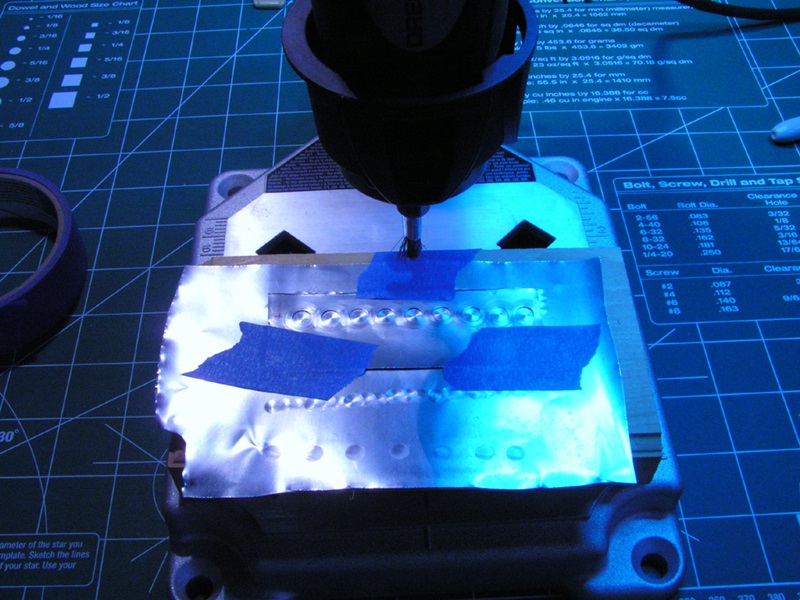 Then the mask is lifted from the target piece and moved over, in this case 1/8" and retaped down. The process is repeated for all the holes again. That is moved again and repeated until its in registration with the first set of circles. Now, the mask is placed back at the starting point and dropped down a row or half row, depending. The resulting pattern will look like this.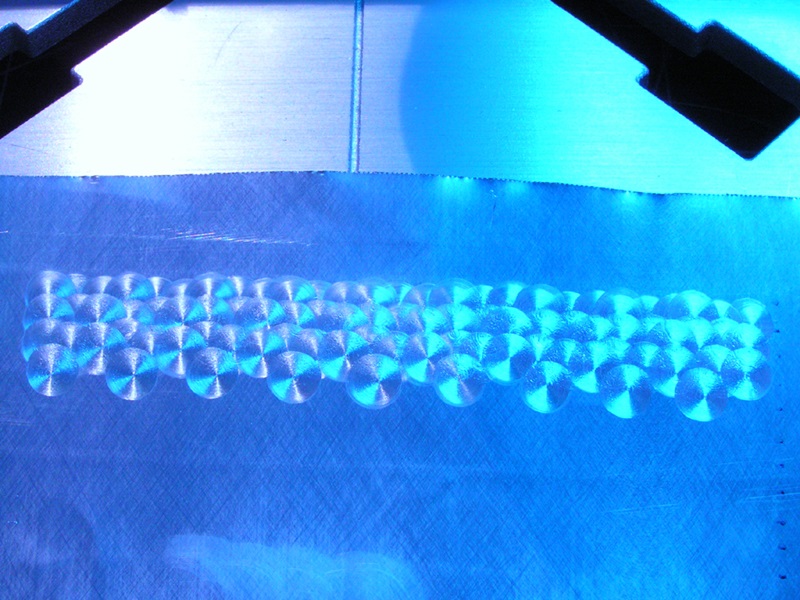 It can be made as large as you wish. The mask is made with a number of holes to make it faster. The true pattern of machine turned metal is to proceed in one direction one-by-one overlapping the last. But this method can produce a very nice looking effect for modelling purposes. If smaller holes are desired, there are punches available with 1/8" and 1/16" holes. Also, smaller holes in the mask can be made with a drill or drillpress, laying down your pattern with a sharpie.
Other variations could be getting square holes in the mask and using the other types of wire brushes, alternate the pattern of brush marks vertically and horizontally. This would give a checkerboard effect.
Then the fun part of cutting the aluminum to the shape of your firewall or door panels or whatever you plan. The material cuts well with utility scissors.
Hopes this might help someone out. I'm looking for a project to use it on currently.
Thanks for looking,
Mike