This 'Thing' was borne out of a completley failed Tamiya Porsche 962c kit. Nothing went right on the build and it seemed like everytime I touched it, something else went wrong. So I tossed it back in the box and chalked it up to experience.
Then, an idea formed in my warped brain cell.
It's a wacky sort of Mad Max meets Dick Dastardly, in the wake of a nuclear apocalypse, 'defend' your self against the mutants' vehicle.
Nothing was measured, everything was 'imagineered' and left a little 'rough around the edges' to get the effect I wanted.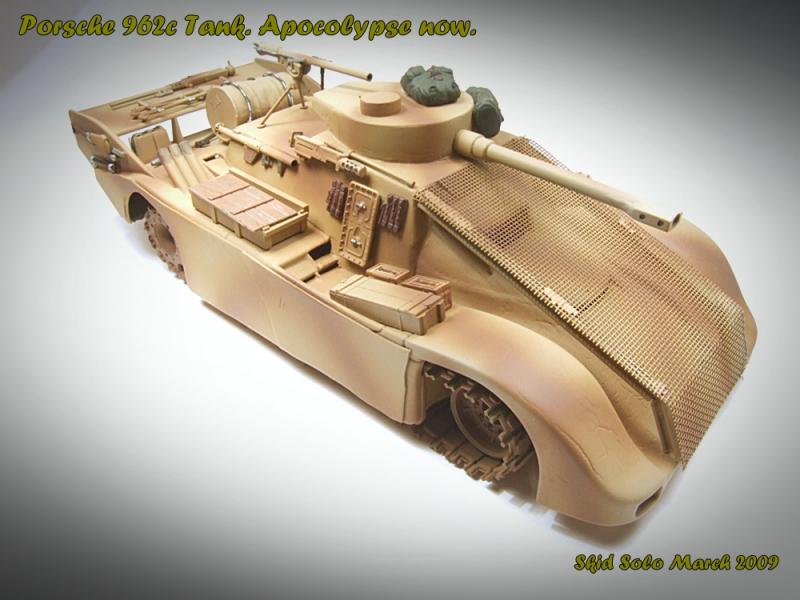 _________________
Al.
"
Success always demands a greater effort."
 Winston Churchill
"Success is failure turned inside out"  Unknown