Here are some pictures of my bench area. It is a room adjacent to the garage. A brick wall originally divided this room with an outside laundry near the door and a small pokey work area on the other side. I removed the wall and installed a small kitchen with the intention of using it as an entertaining type space. It evolved into my bench area. A good place to build, watch my favourite movies and listen to my music.
This photo shows the bench area from a corridor.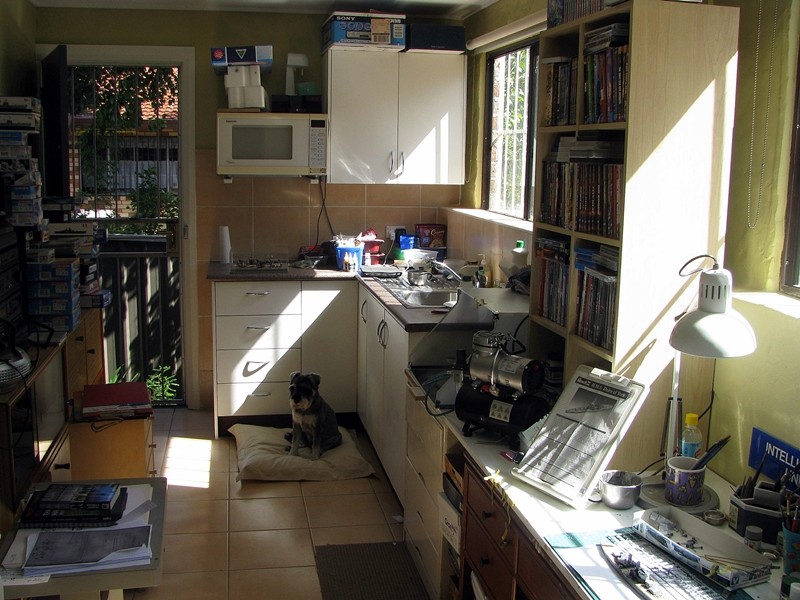 As you move forward there is some shelving where I keep some reference books, kits, spare parts. My bench is opposite so that when I need to access parts or a magazine it is just behnd me.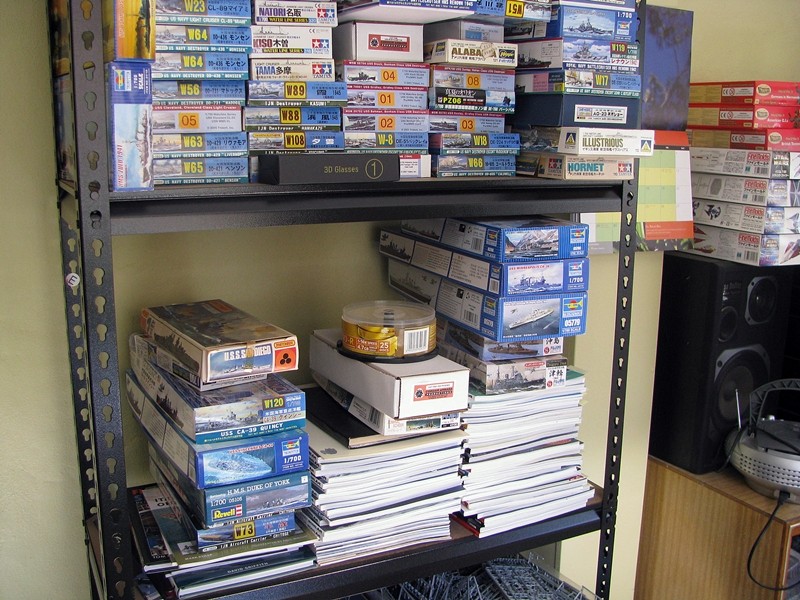 Next to the shelves is an old sideboard where part of my stash is kept.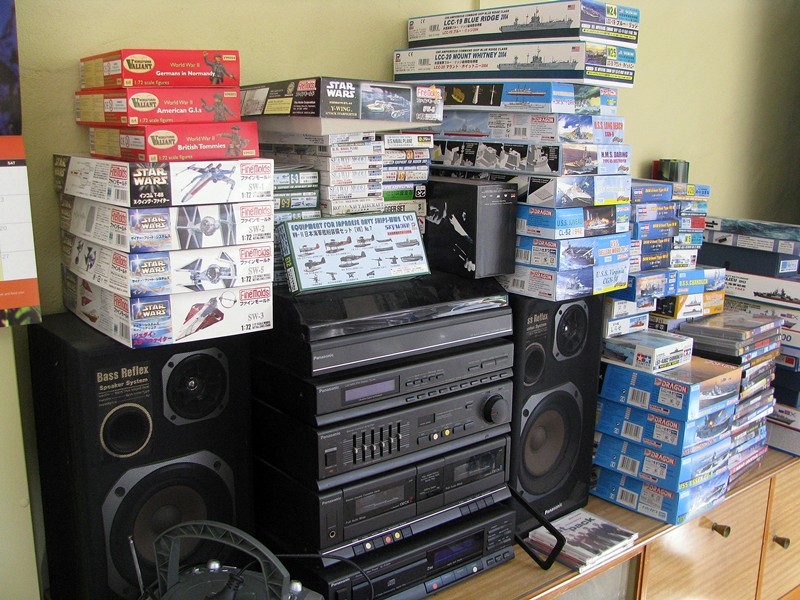 In the display area of the sideboard I keep my WIPs. They are safe from being knocked about or parts going missing.
The view of the sideboard and shelves from the back door.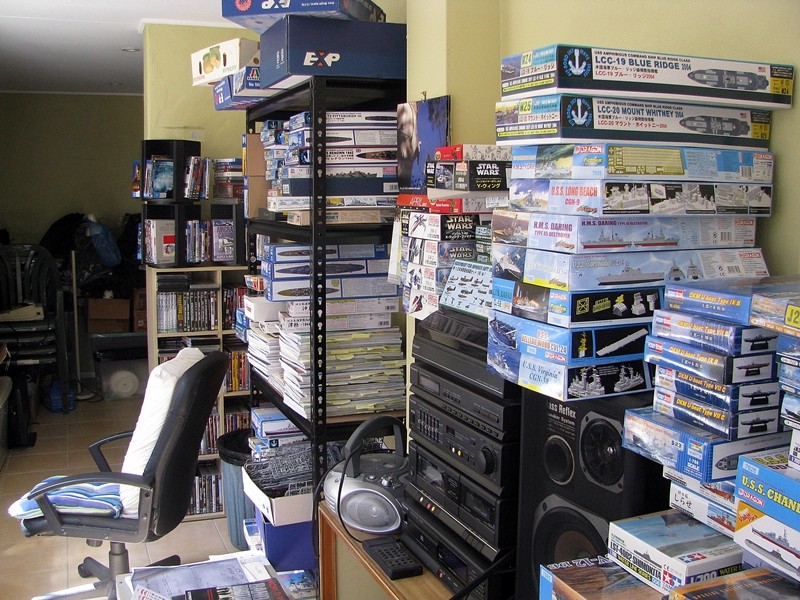 My best mate Eddie. He has his place here.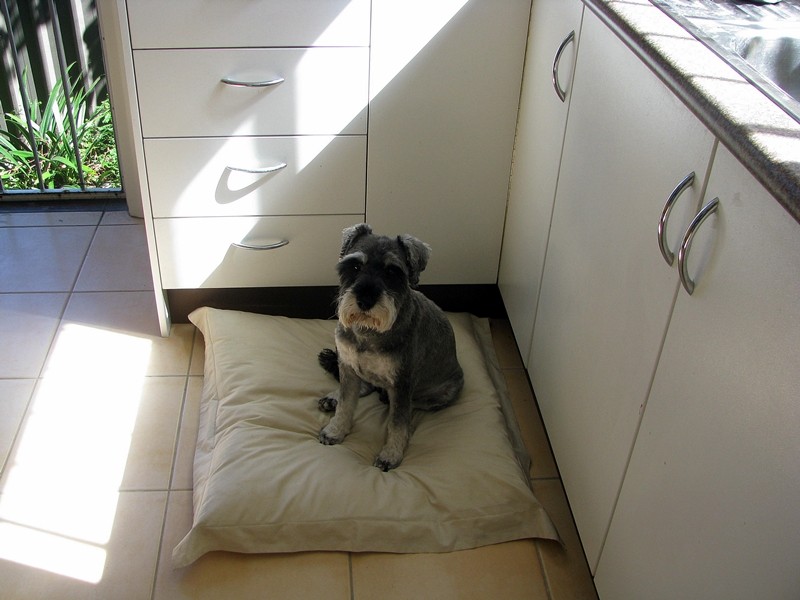 Opposite the sideboard is a kitchen sink which is useful for cleaning. Next to the sink is the spray booth.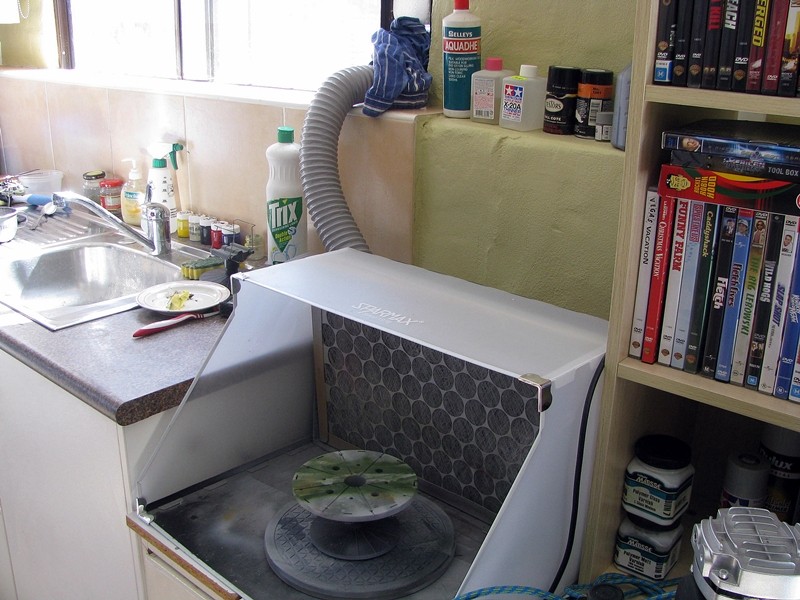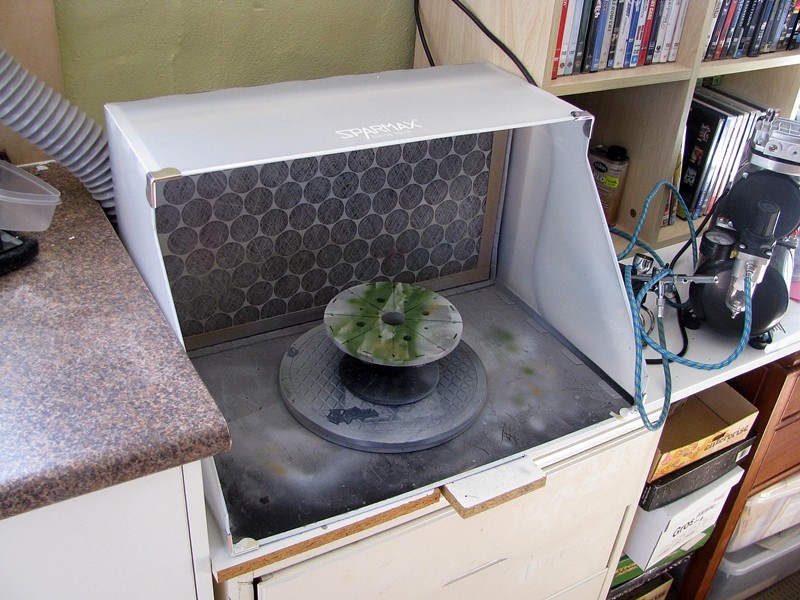 Next to the booth is my airbrush setup. I originally had the compressor on the floor, but a visitor got his foot caught on the hose and sent everything on the floor.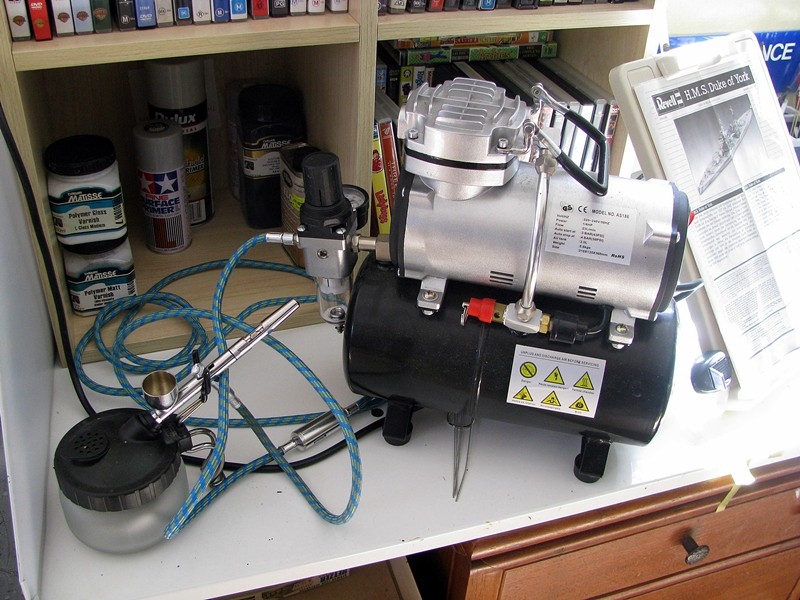 The bench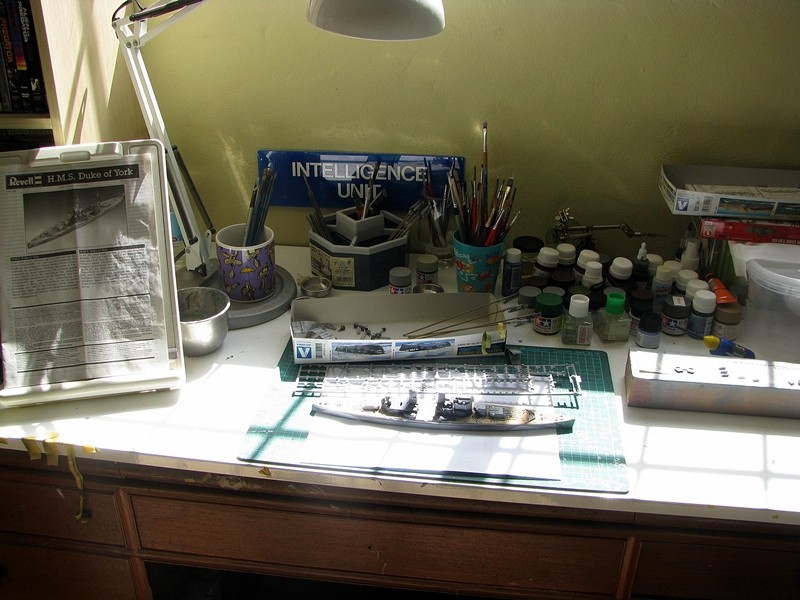 In the next room is part of my stash. Thanks for looking!