I think I get the idea of this. You want to share your work bench or room with each other on a regularly. Like once a month or so.
I guess to start things off I will give everyone a tour on my work space. I have several work areas so it's hard to post just a bench.
My wife, Sue, calls this my "Dungeon" or "Man Cave" or "Your Hole". I call it home. It's in the basement of my home. So when you get ready to enter this is what you see. (remember this is a grand tour)
When you get to the bottom of the stairs and turn and look upward you will see the Grand child gate has closed. Now you have to run up the stairs and try to jump over it to escape or draw your sword and move onward.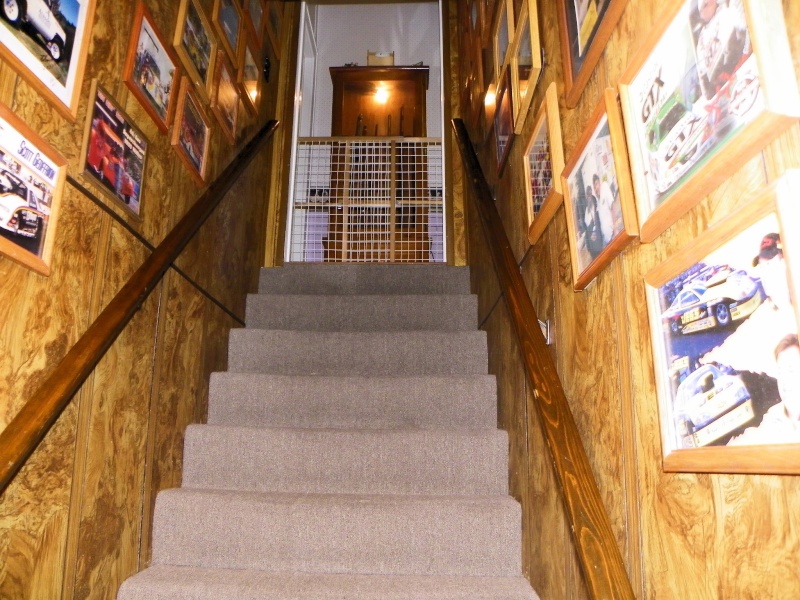 When you reach the bottom of the stairs this is the view in front of you.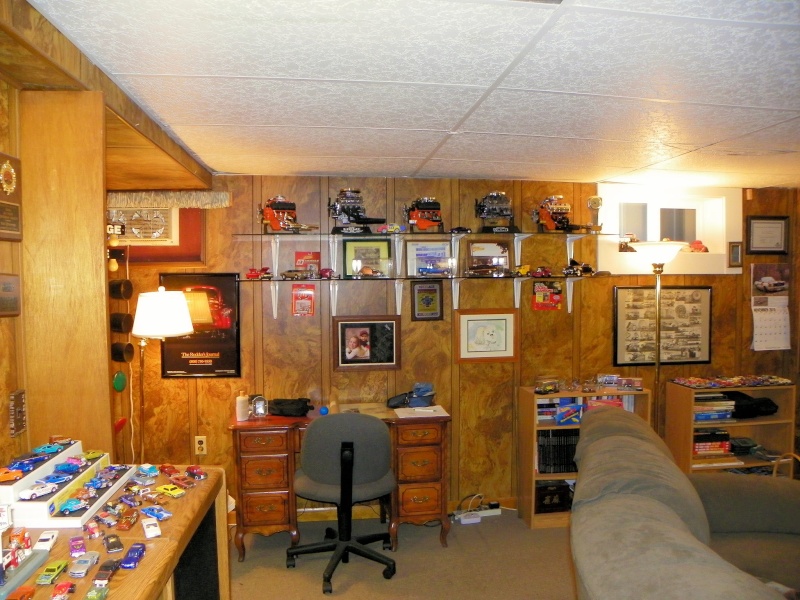 turning to the right this is your view.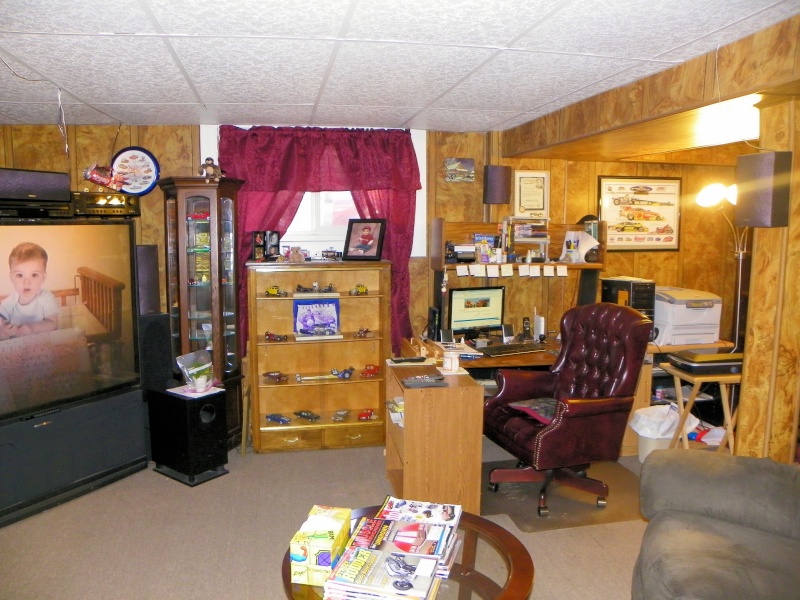 22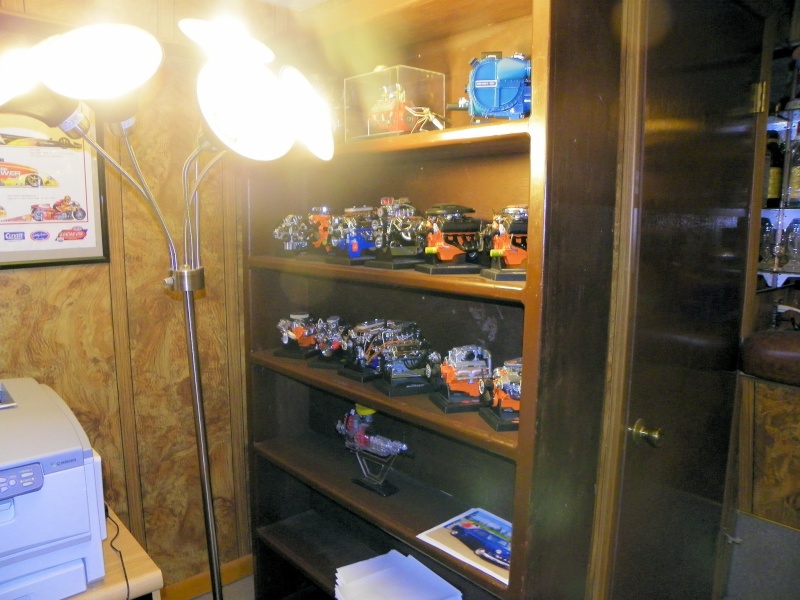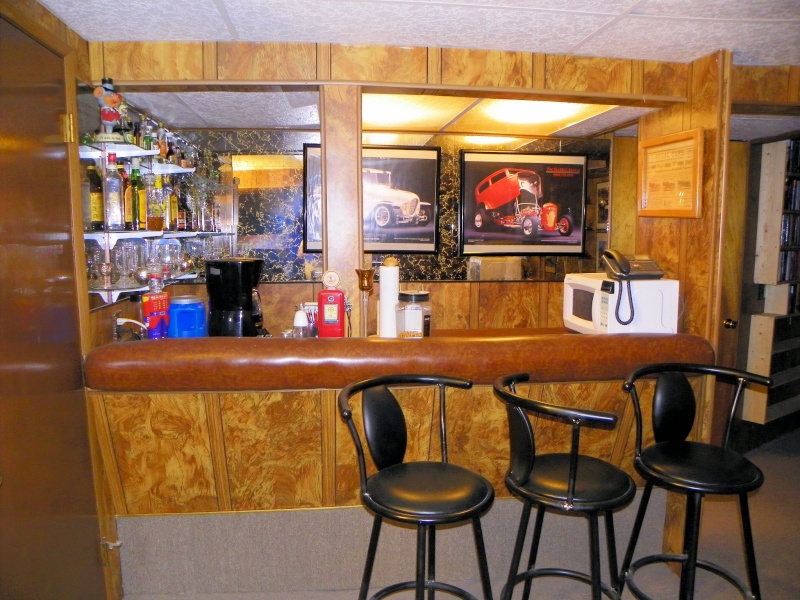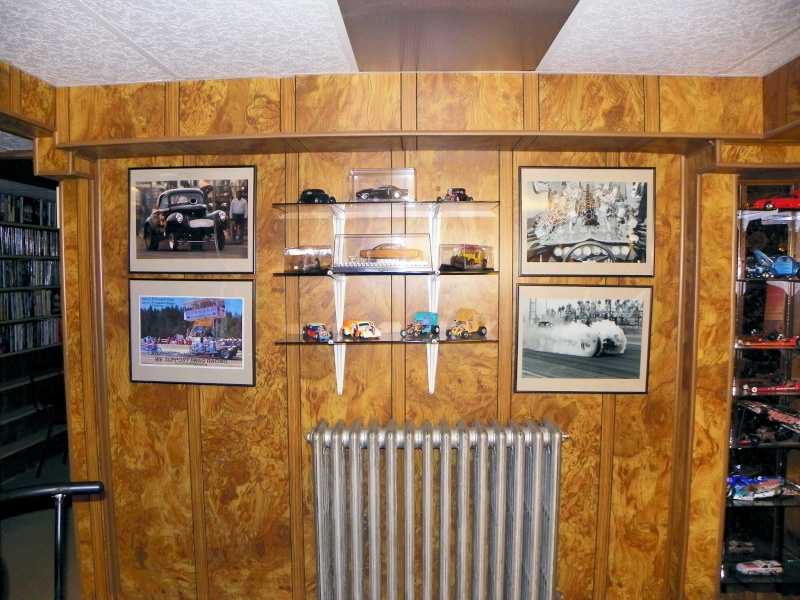 This picture completes a 360 spin at the bottom of the stairs.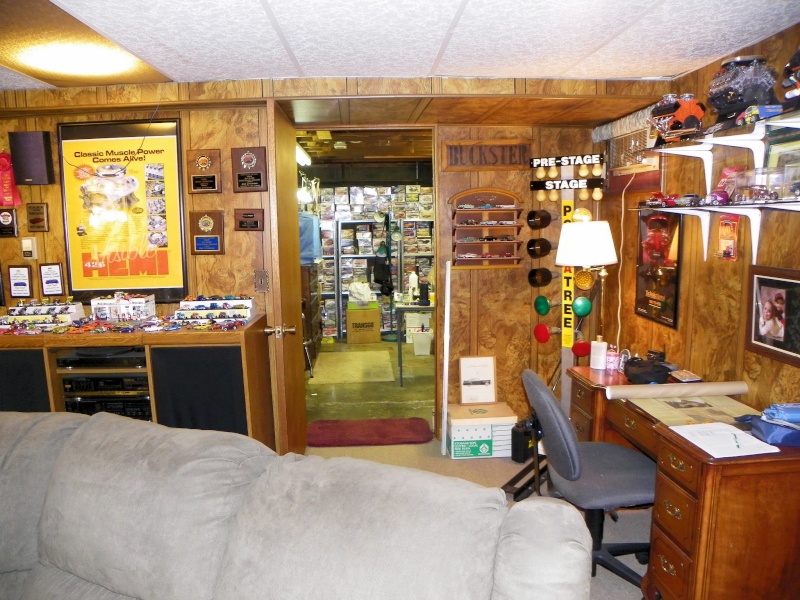 This area is like my little museum. These are all builds from other builders. Bob Peath, Alan Rowell, Jeremy Spicer, And Derek Allen.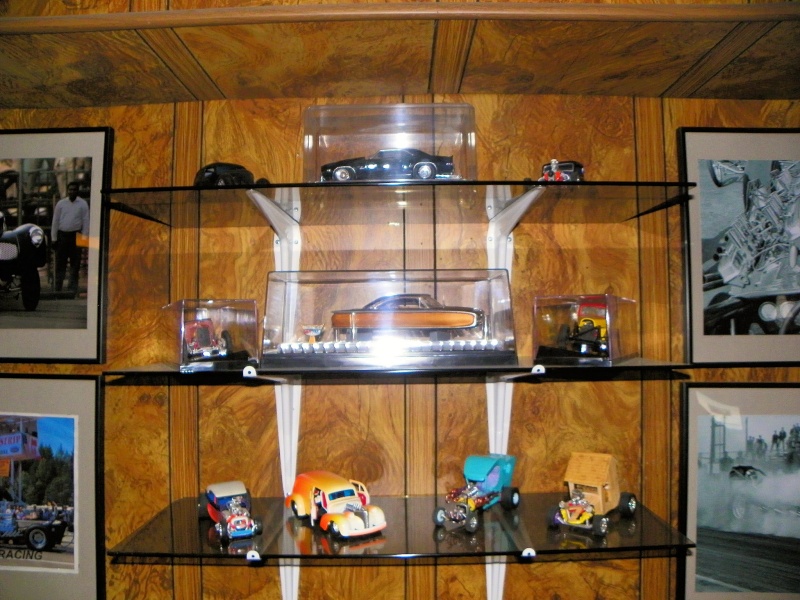 going through the door beside the wet bar takes you to my paint area.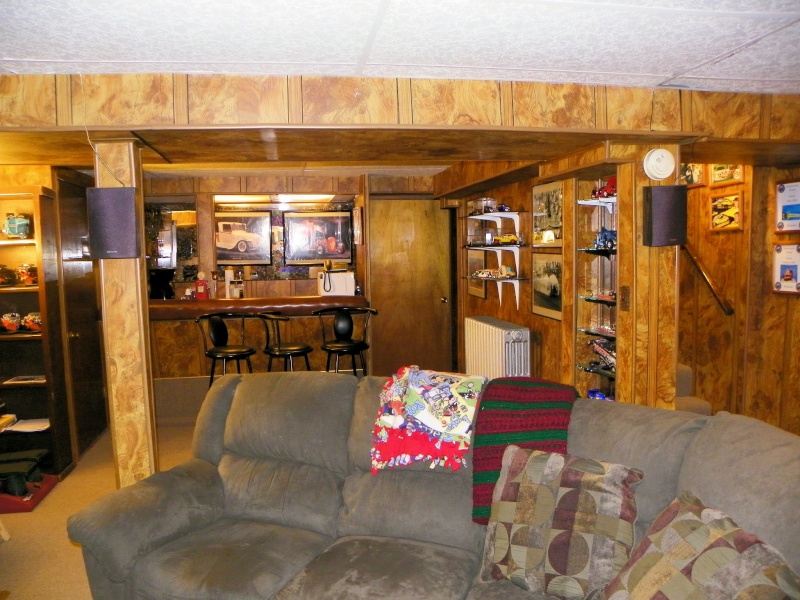 Here is the paint area. Poof cans, air brush and paint booth.
Plastic bins that hold parts of the junk yard that won't fit into the other room.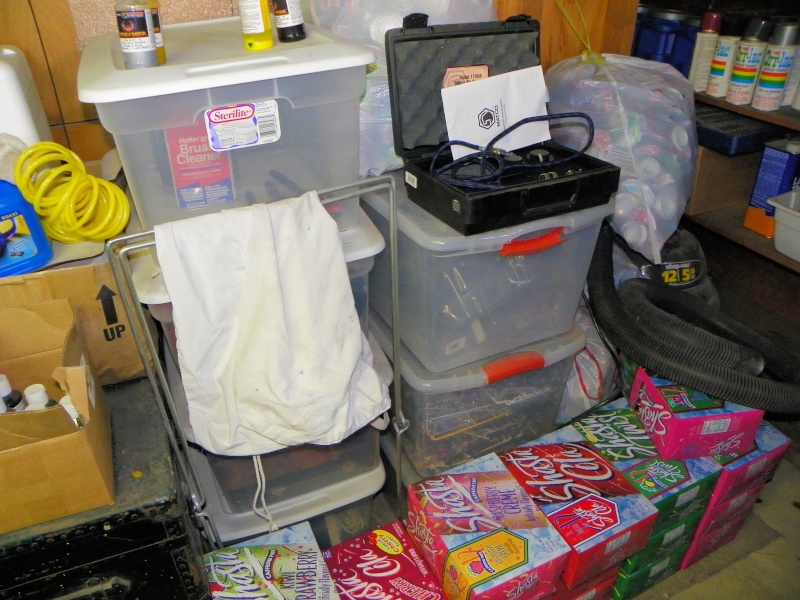 Down draft paint booth. I just added that light a couple weeks ago. It's amazing how much better you can paint in a well lit area.
Going back into the other room. You see this door that leads to the work space.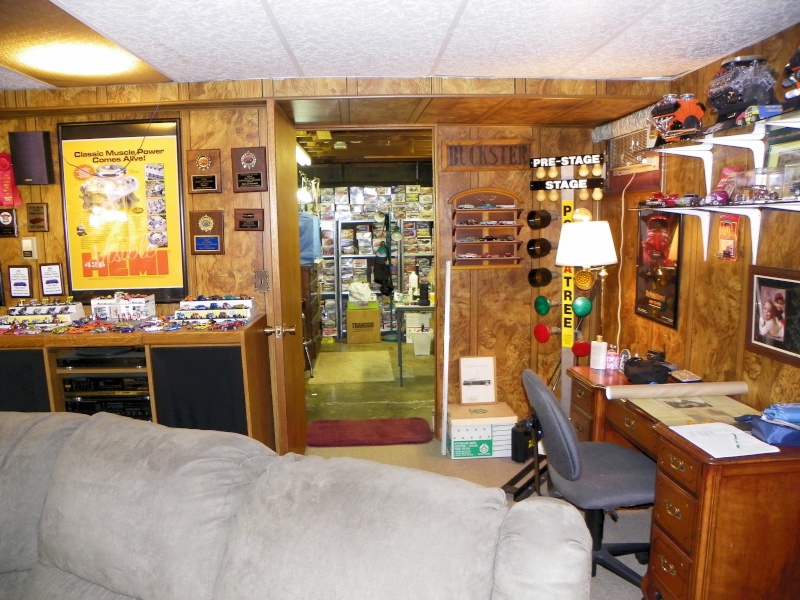 Standing in the doorway this is what you see. The old dresser works out sweet for putting all the supplies in. Glue, craft wire, pieces of styrene things like that. The card table holds all the stuff I always use, cotton balls, Q-tips, sand paper, files, tweezers, gel pens, etc.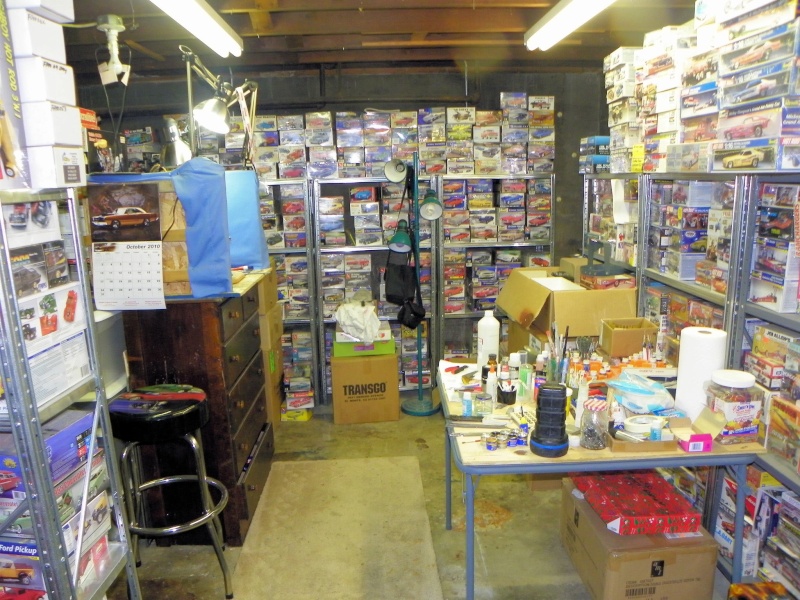 turning to the left you see the tool box.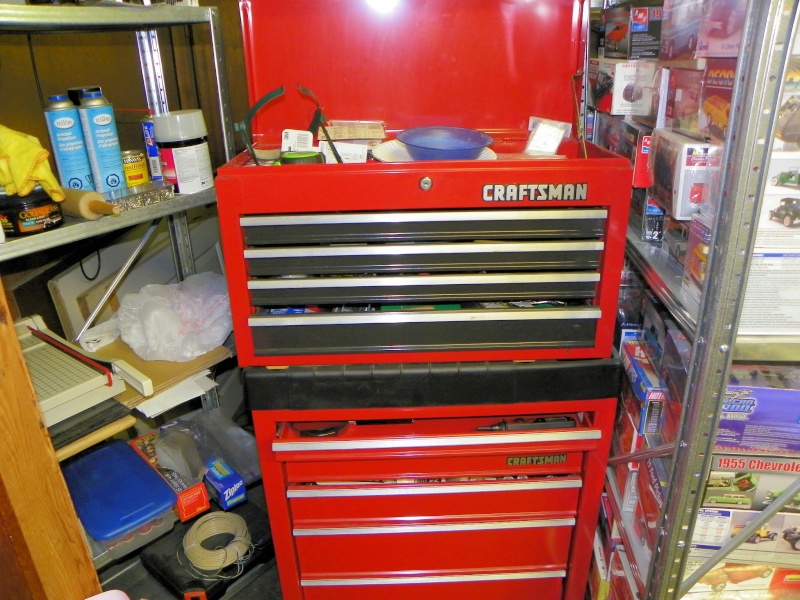 This row of shelves holds trucks, station wagons, Kits that are open and not complete. The Filing cabinets old Baby food containers full of little parts, research tech, decals and things like that. The plastic bins old more junk yard parts.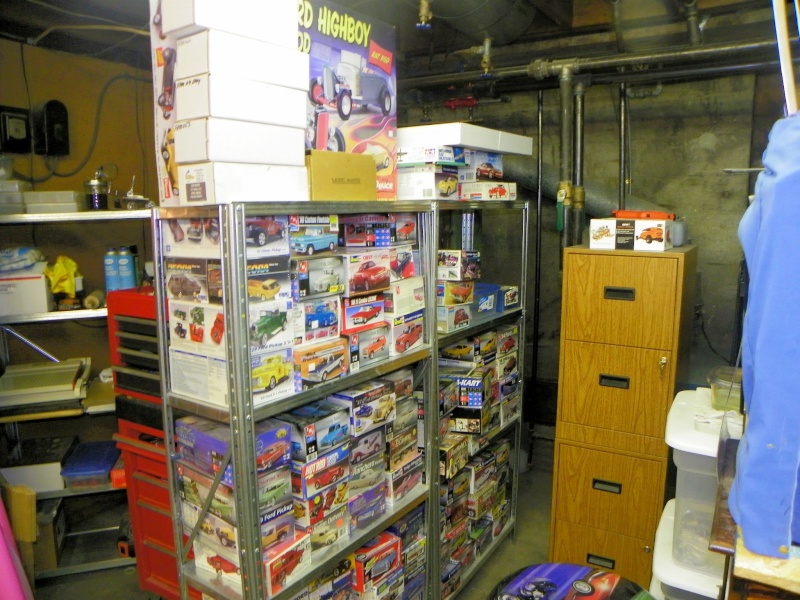 This is my work space. It also doubles as my photo booth. For some reason I can't seem to sit down and work on a model, maybe 40 years of working on real cars and you have to stand up. So this space is where the most of my work happens. When it's photo time I take the Dark Blue pillow case off the mirror, clean it with Windex and take pictures.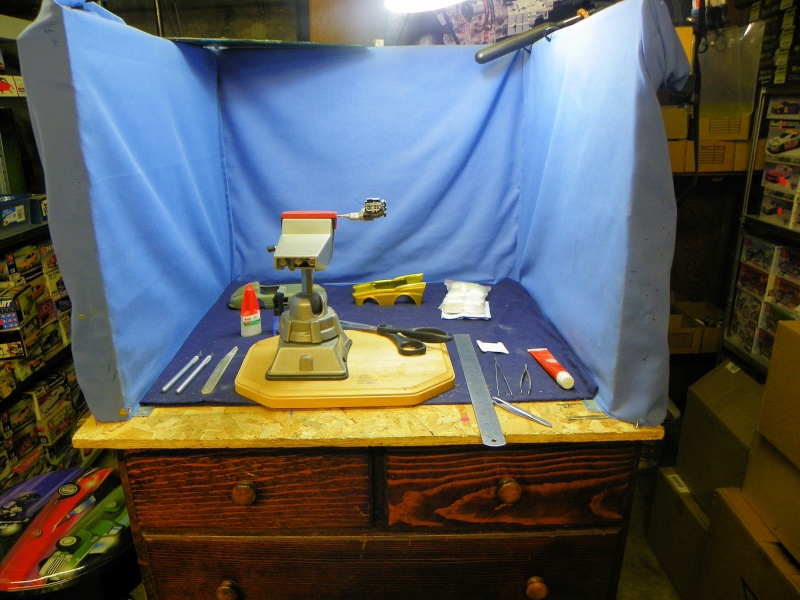 So looking onto the Bench you see the Corvette engine getting the last spark plug wires done. A scrap body I was testing paint on. A primer body for my next build, and a bag of beautifully done resin parts that were sent to me by nagasaki (John Nesbit) I was surprised to receive them and want to say how wonderful they are. I am planning a street rod build around them.
Moving to the back of the room and looking left you see this. It is More of the junk yard plus kits. Mopars on the left other stuff to the right.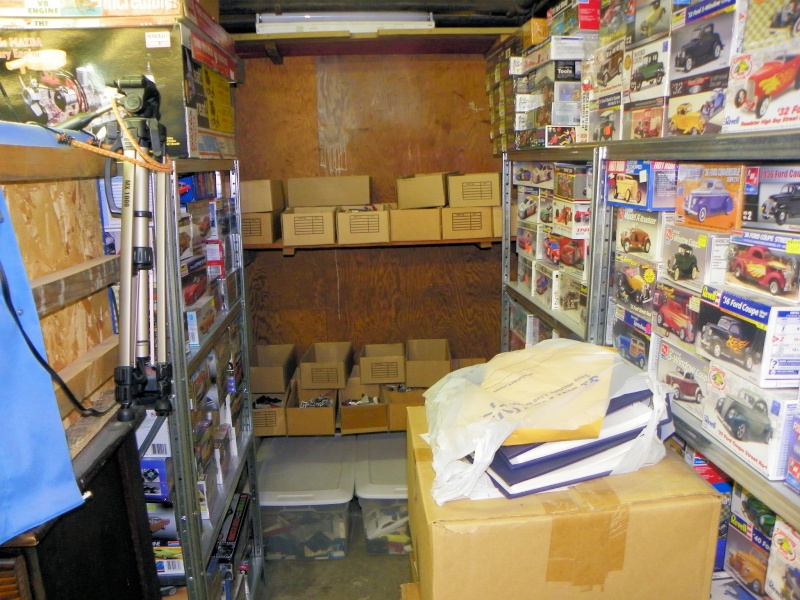 Standing at the back and looking behind you you see this.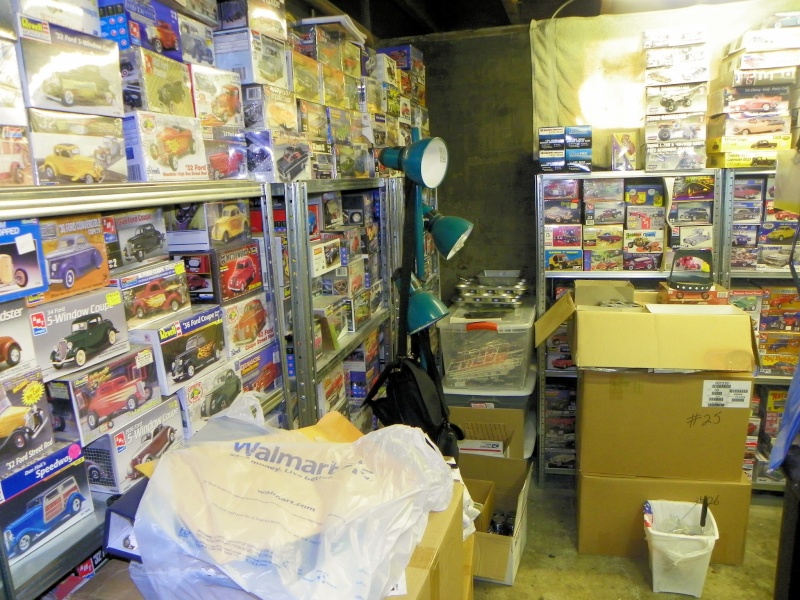 Turning to leave the room. The wall to your right when you come in.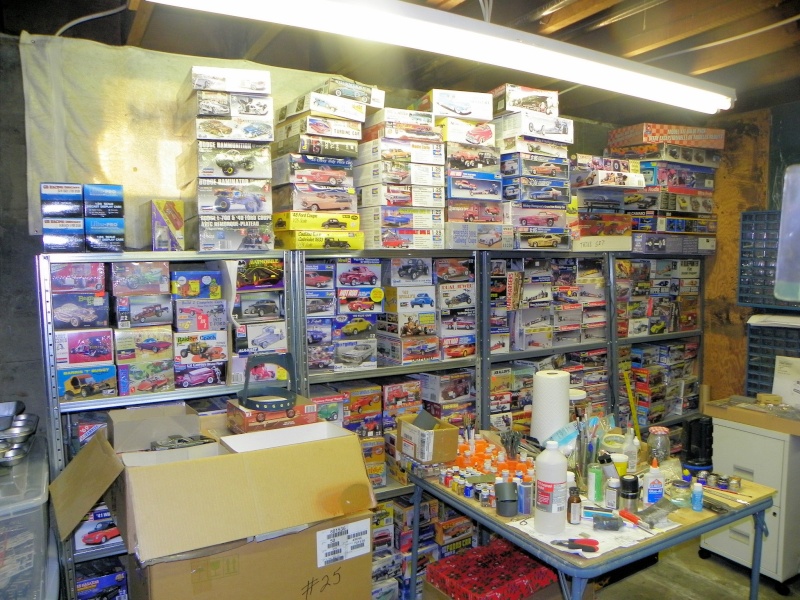 More junk yard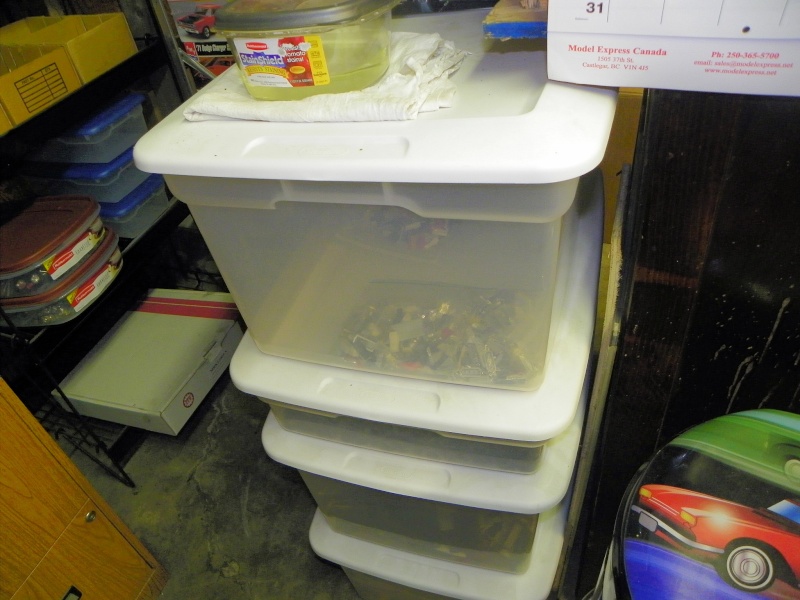 Looking back into the main room.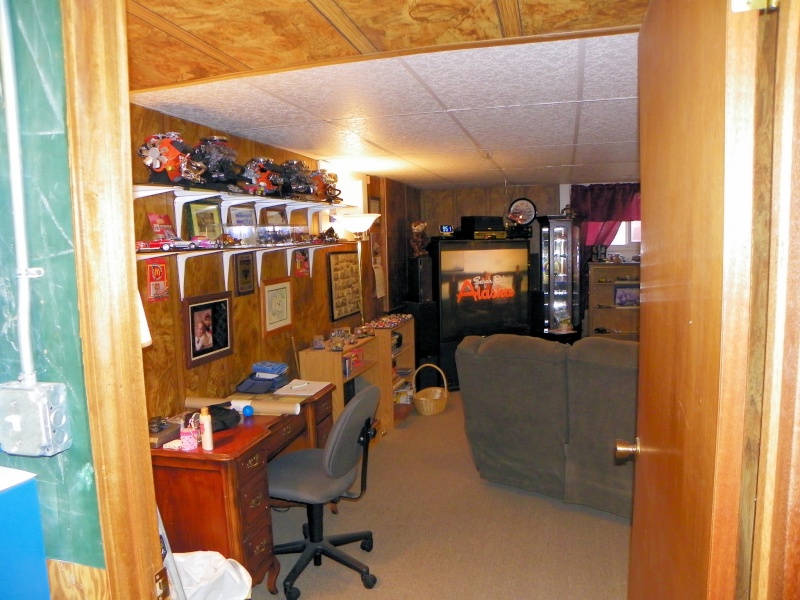 Last picture. Facing the room from the model room door. Exit stairs to your right.
So there you have the grand tour. There are a couple other rooms down here I didn't show you also. A bedroom, full bath and music room. So now All I will need to do is post a picture of the work area on the first of every month. The rest will remain the same. Thanks for coming into my shop and looking around. All comments and questions are welcome. See you around the bench.