Thanks for the comments guys they are always welcome.
I went out to the garage and took some more reference photos. I have some more work to do on the wheels. I didn't remember the whole center piece being black. Painting the Vette Logo will be a treat.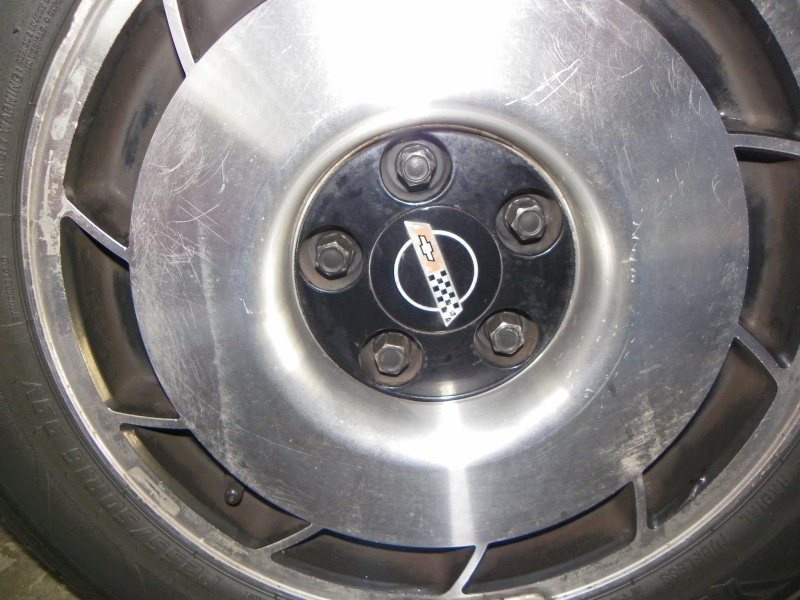 I had some chrome pieces in the bleach soaking so I was doing little things until they were cleaned.
I took the front parking lights and put a drop of Elmer's Glue on each one. When the glue dries it takes away the chrome look and gives the appearance of a clear lens.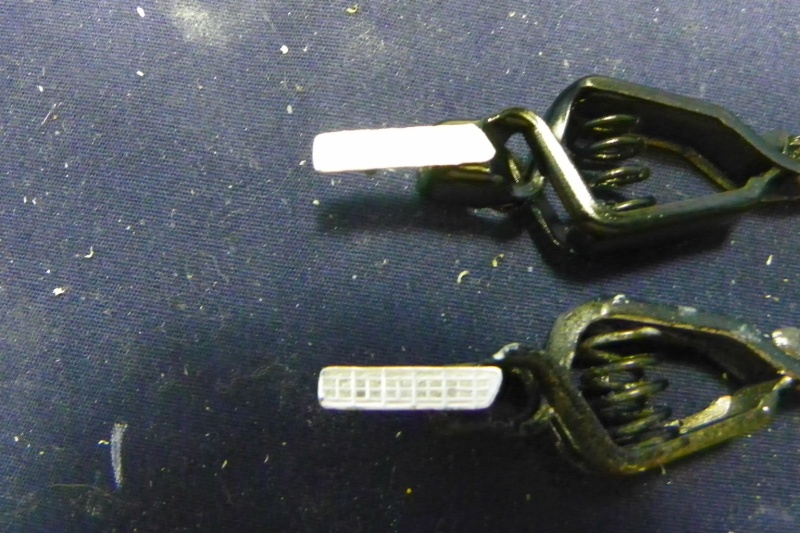 Painted the floor pan, front suspension and exhaust. The Exhaust is Testor's Stainless Steel. The front suspension is Orr-Lac Dull Aluminum.
One of the problems I have with this build is everything is Black. I have been using different Blacks to try to add contrast. Here is the Radiator. The radiator is Gloss Black and the air box is Semi flat Black. I did the fan in Magnesium. I know it's cheating but to much black. needed to break it up.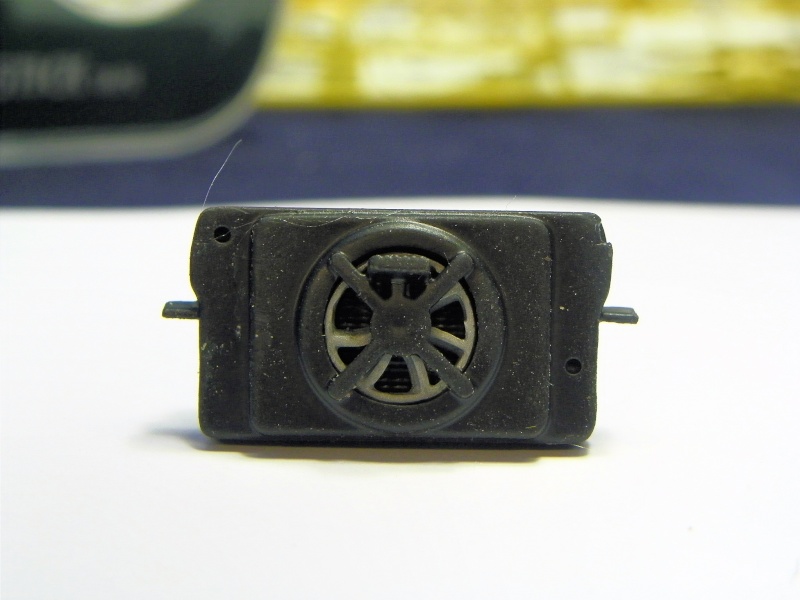 So now it's time to start on the engine. Again it is a black block with some aluminum and gray plastic parts. Here it is.
Here is the real motor.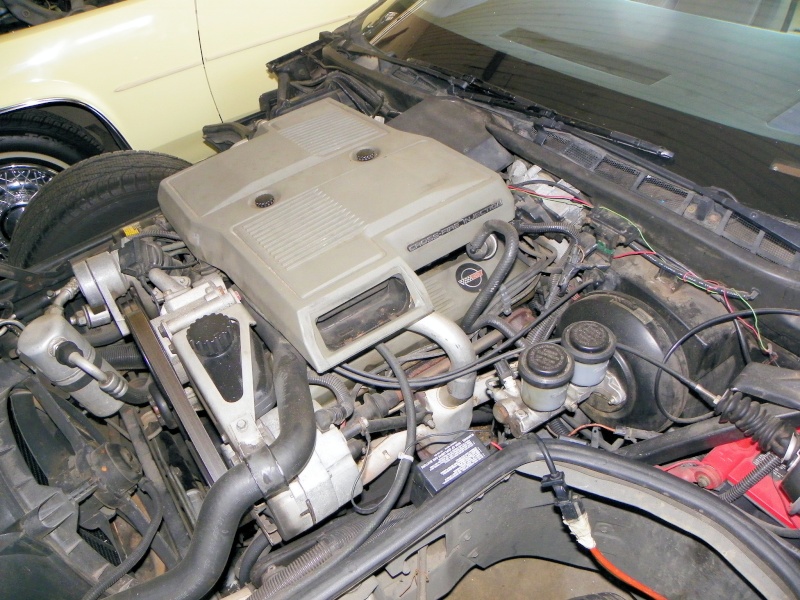 The other thing is that doing my dunking around I lost one of the throttle bodies. I think it went down the drain when I was rinsing the bleach off. So I used Play Dough as a mold and 3 minute expoy to cast up a replacement.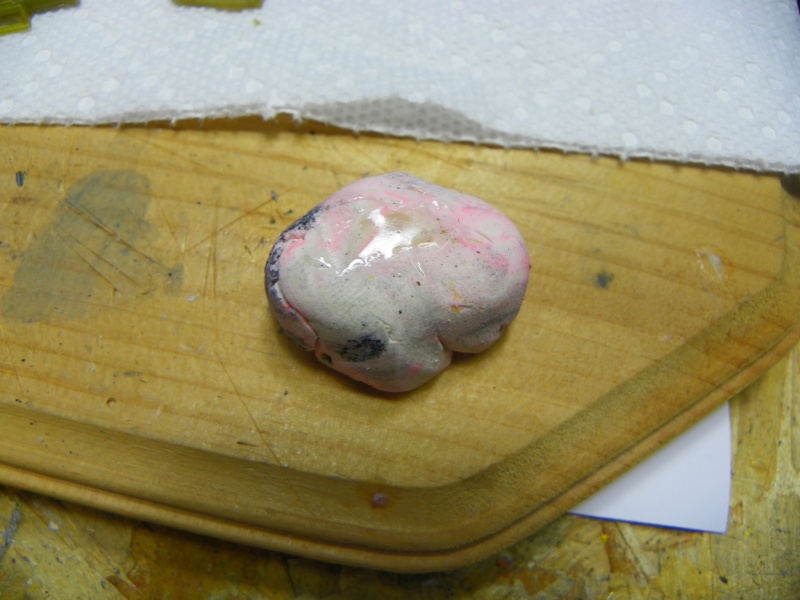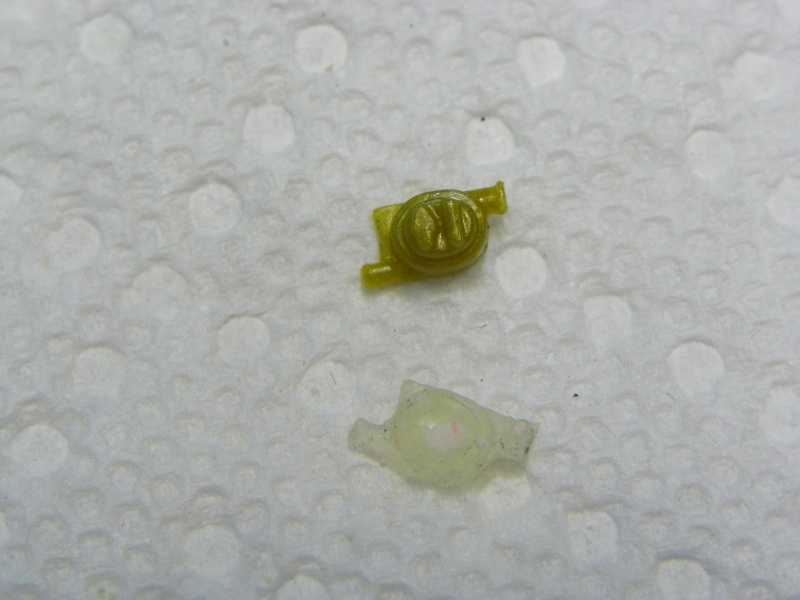 I think with some paint you won't know the difference. Or I should say I hope with some paint you won't know the difference.
So that's were we are for now. I will have another update on this build in a couple days. Thanks for looking in. All comments and suggestions are welcome.