Hey everyone, I am back for an update on this one.
Thanks for the comments, we seem to have quite a few "PlanB" supporters. Don't give up it may happen yet. Here are the pictures of what I was thinking.
I was looking at the width of the cockpit and I thought man that looks about the same width as a Model T Ford. So I dug around in the secret drawer and tried these.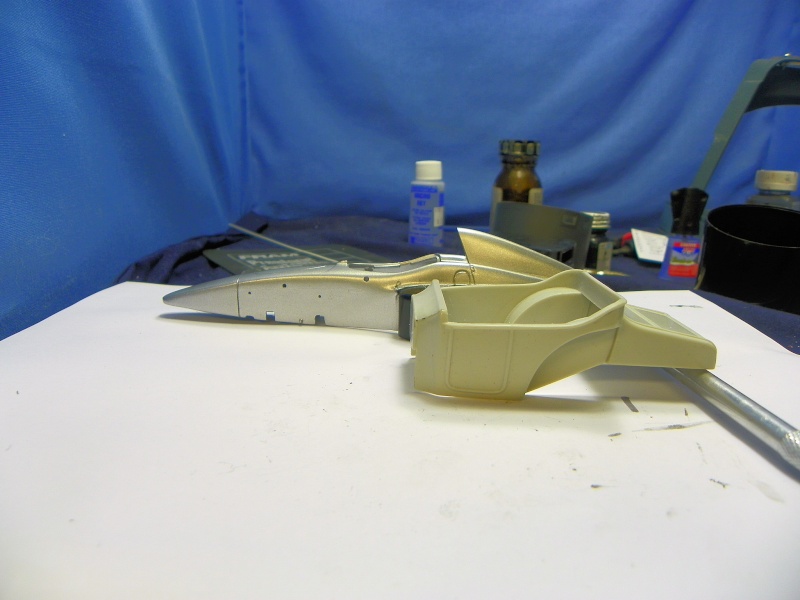 Then I thought maybe a chopped coupe.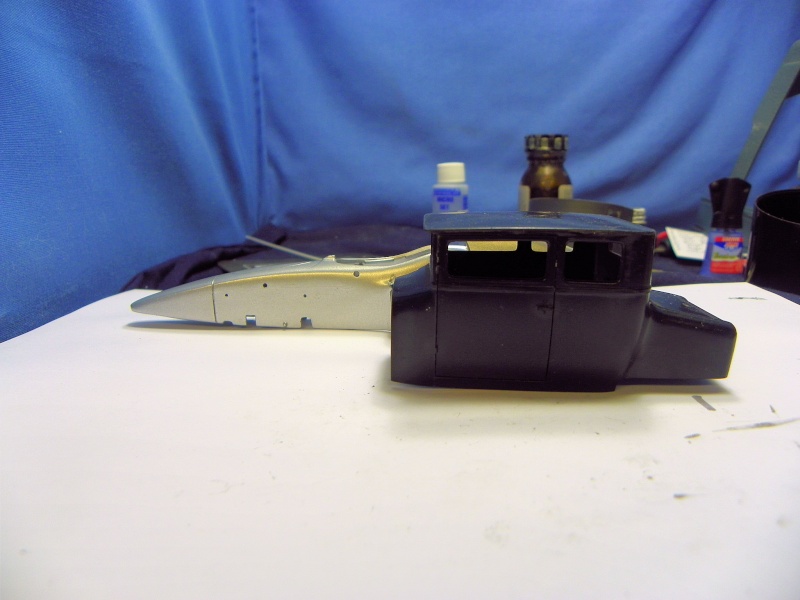 Then I thought about a Fiat Topolino. I have as couple of he old Revell bodies Bob Paeth gave me.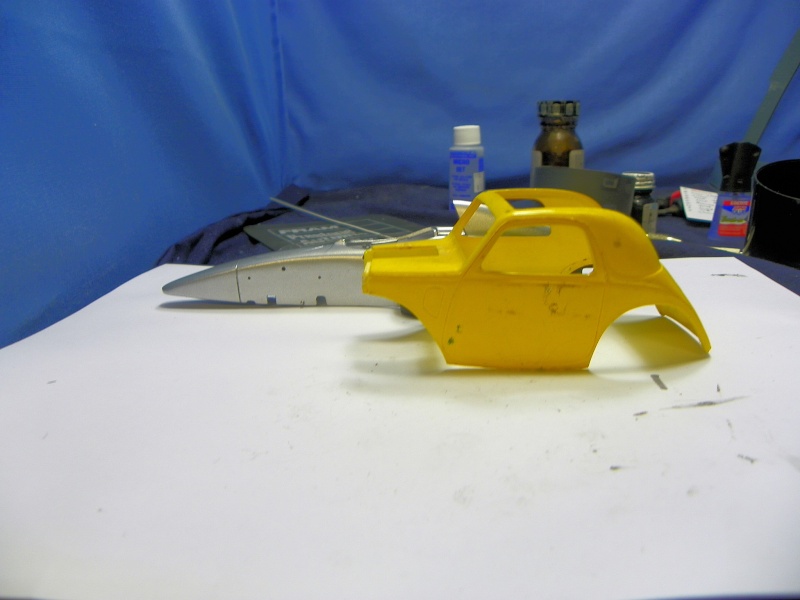 Then I thought about putting the driver in the back, slingshot fashion, or maybe just a T tub to hold the engine. One of those barely, kinda legal cars.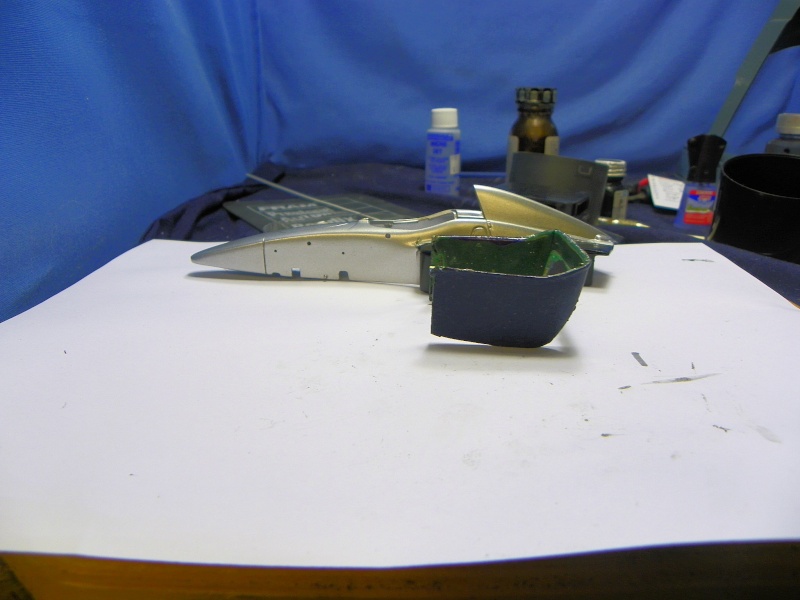 Then one more thought. I still have this 32 Bantam body.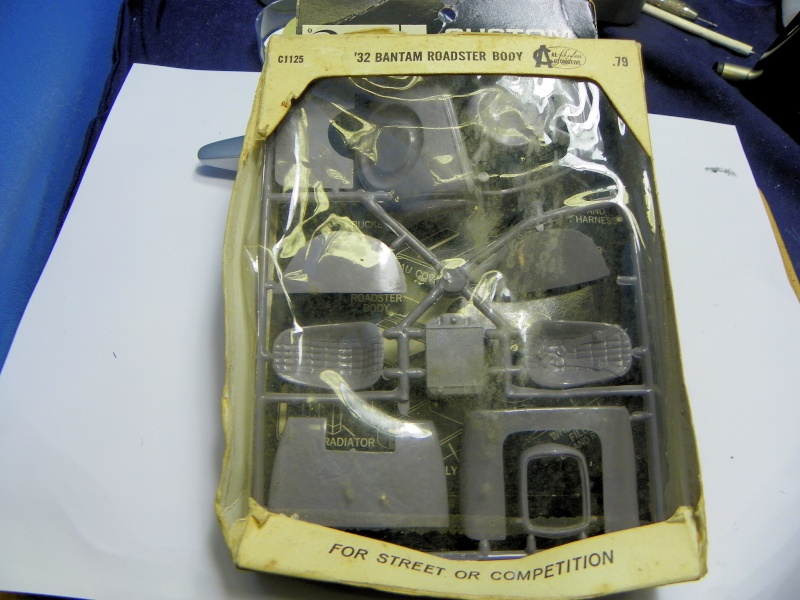 So now you guys know as much about "PlanB" as I do.
On the build I got the engine finished. Rather simple, 6 pieces total and the engine and rear suspension was together. I followed the instruction sheet for colors, then had at it with Gel Pens when it was together.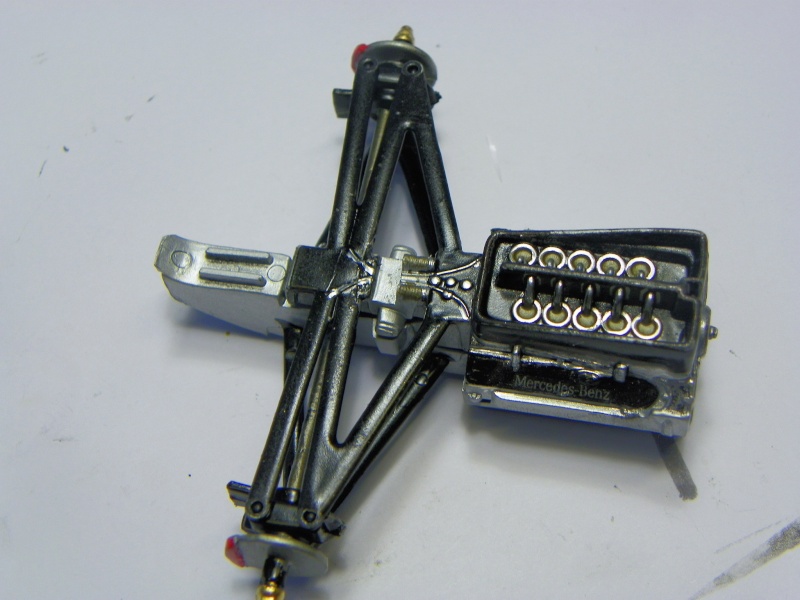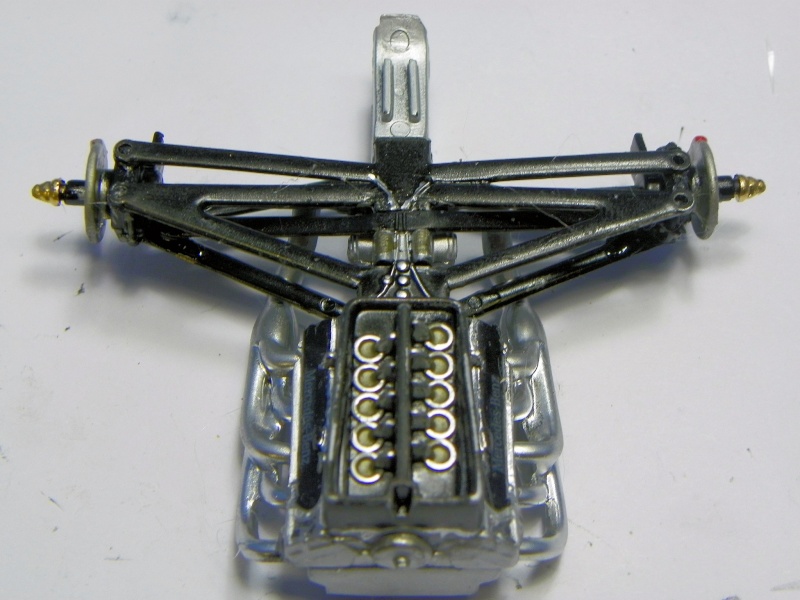 Nothing fancy there. You can't see any of it anyway.
Got the body in basic colors and ready for the decals.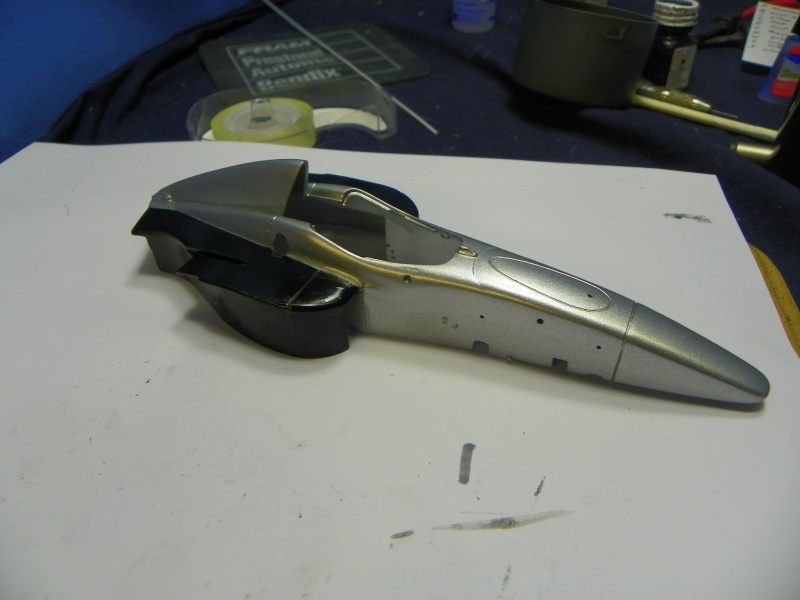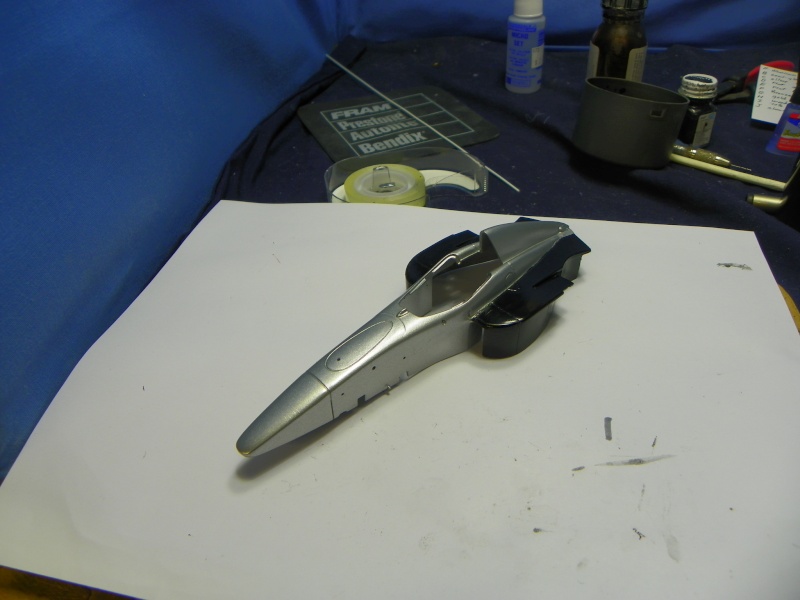 So then it was on to step 2 on the instruction sheet. The rear wing. 8 pieces total. It was tough to hold it square and tack things, I used MEK to tack it together, get it square and then super glued all the joints.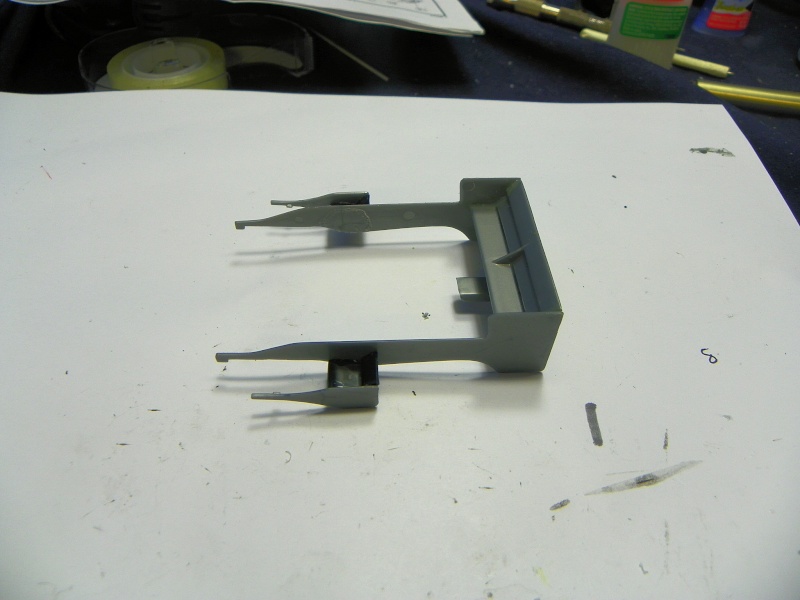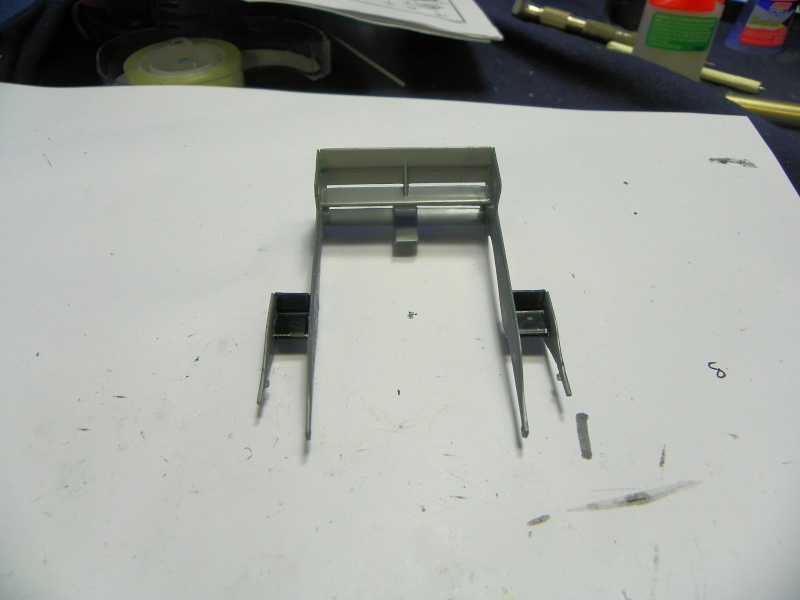 So with that much behind me it back to the paint booth to get the rear wing ready for decals. I'll be back soon with more.
Thanks for looking in. All questions and comments are welcome.