Thanks to those that are looking in on this build.
I have the body panels all painted.and they still fit the chassis. That's a big plus.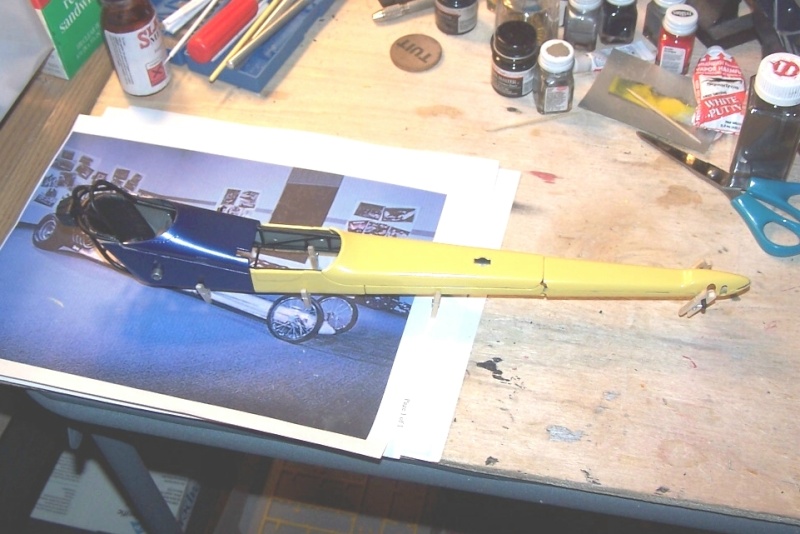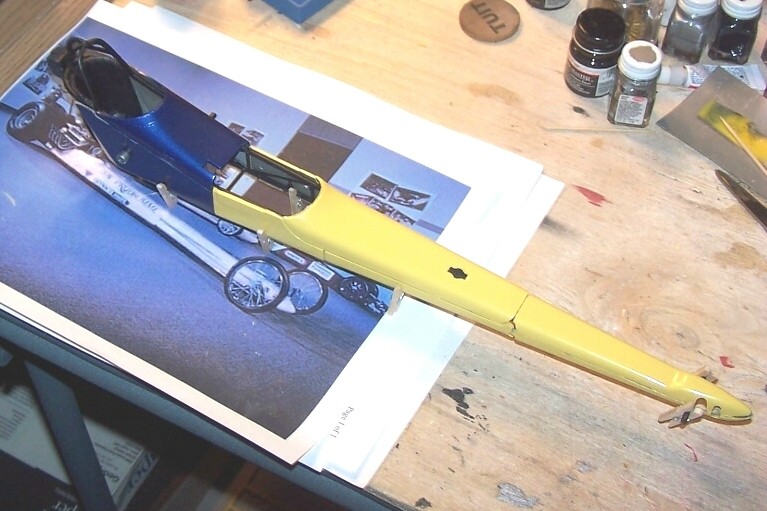 Time to start putting the decals in place.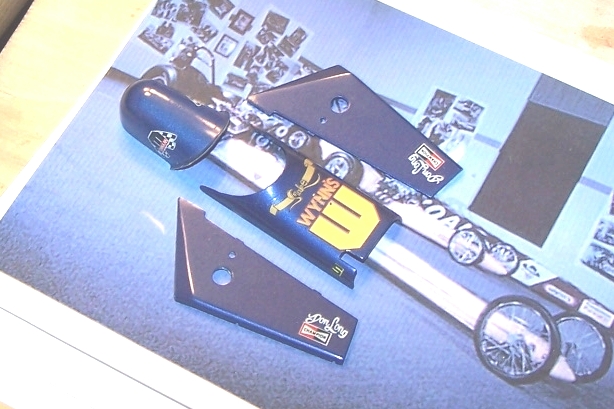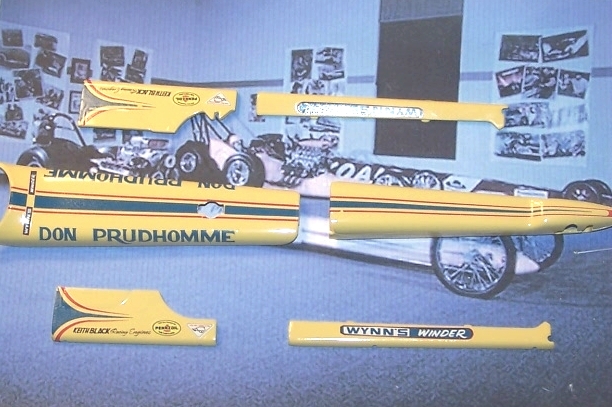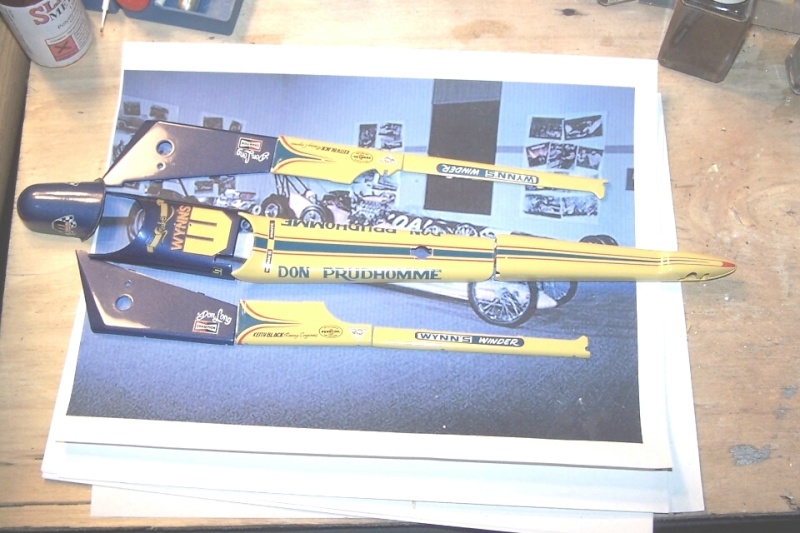 With all that behind me it is time to start back on the chassis. Power train and seat installed.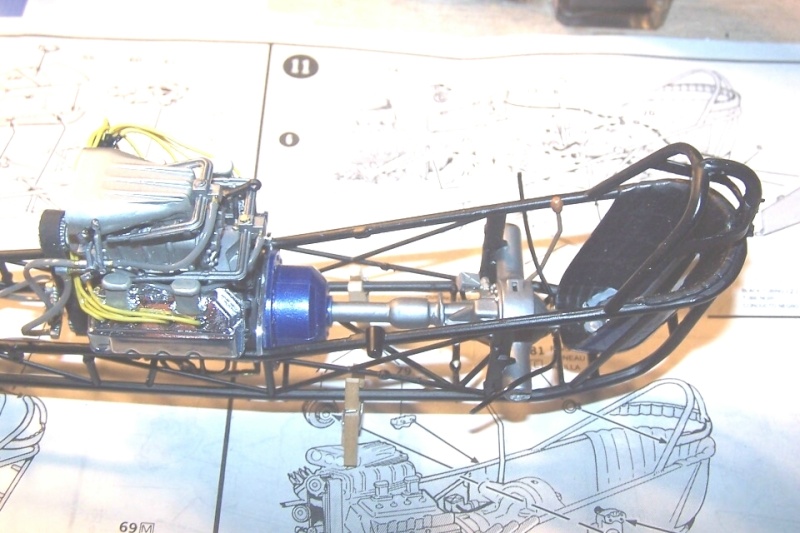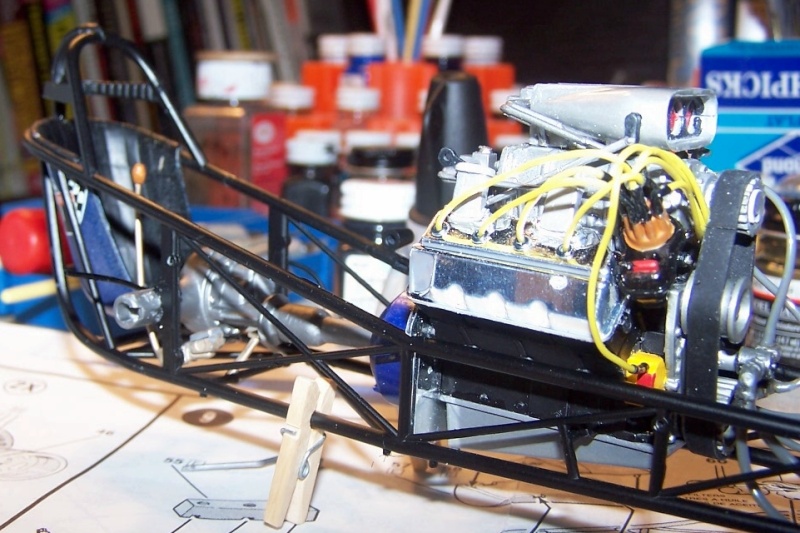 Fuel cell, oil filters and some more of the plumbing installed.
Running the brake lines was a little tricky, if I had it to do over I would have put this on before I put the differential into the chassis.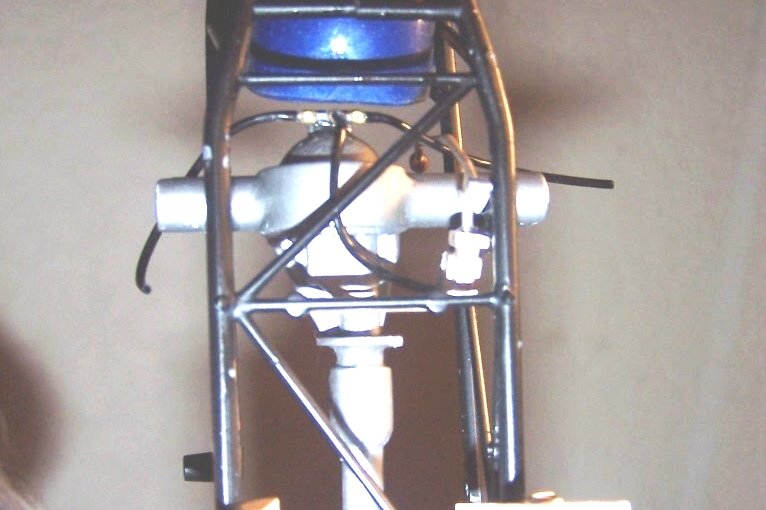 Once I got them in place I could finish the cockpit.
Nice when it all still fits. ;D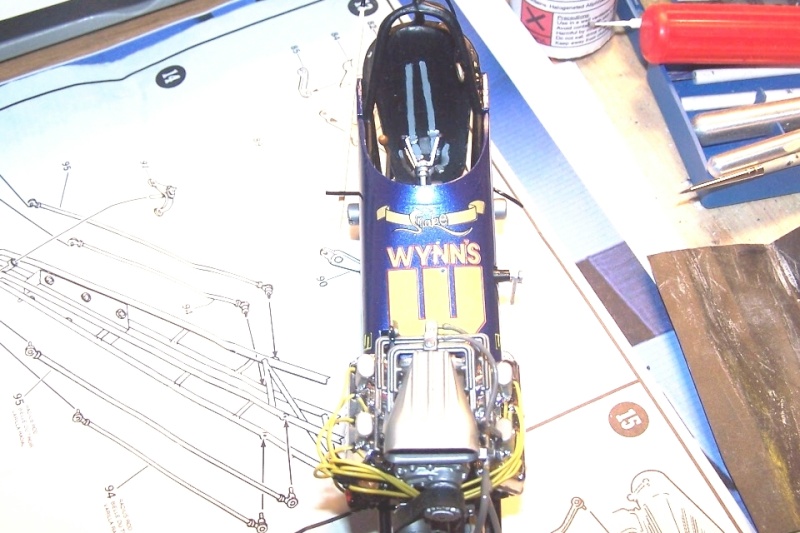 Finished the oil and fuel line plumbing.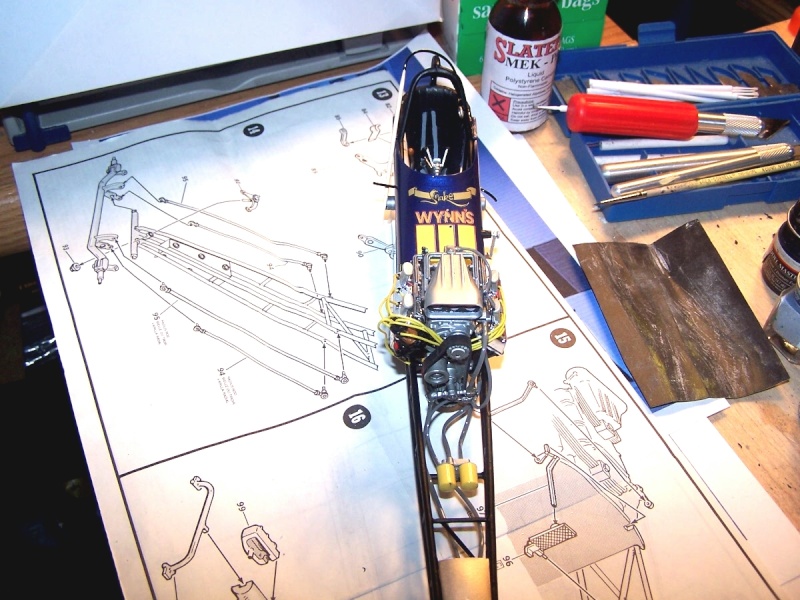 Installed the front axle and steering rods.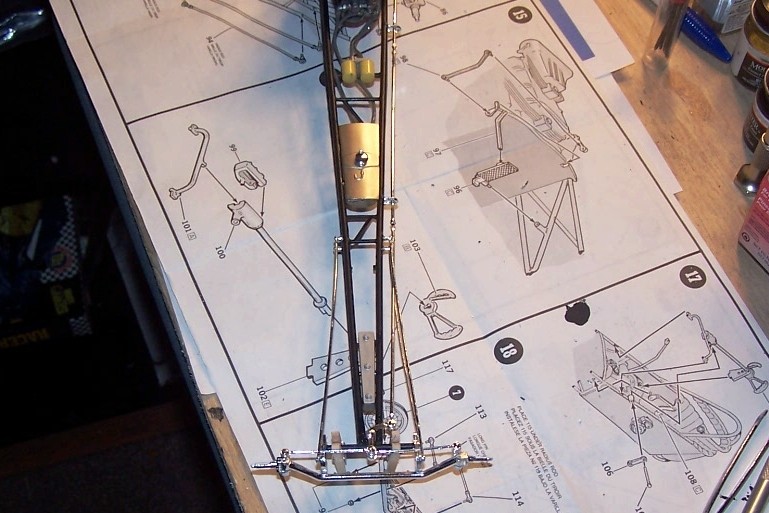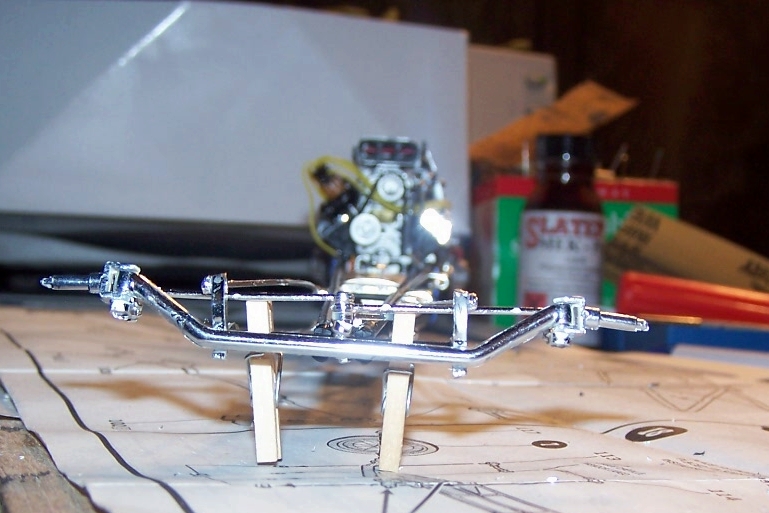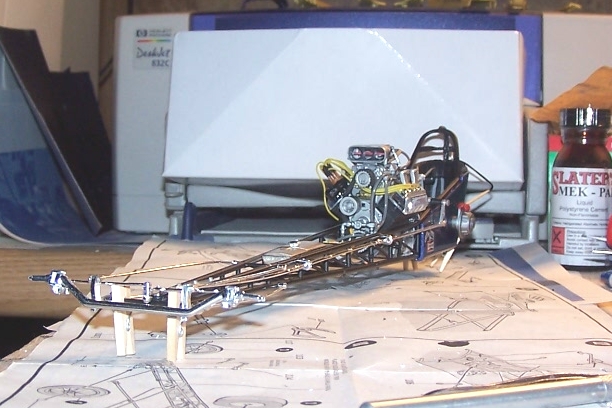 Installed the rear brakes and called it good.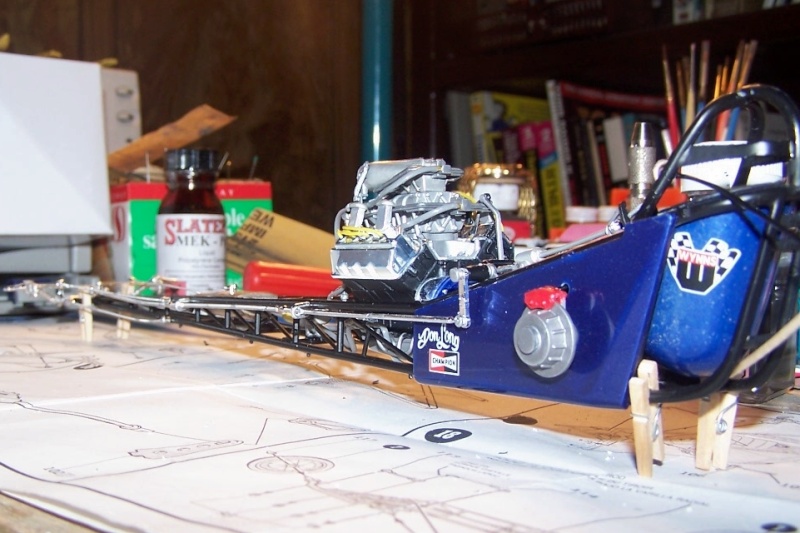 And that's it for this one. Off to the New Model Announcement. I don't want to spoil the reveal. :o
Thanks for looking in and following along. All comments and questions are welcome.
These 1/16Th scale kits are good. They do take up a lot of display room but are worth it. I plan to build more in the future.