A couple of builders that I admire have done some work with small scale stuff. Hot Wheels size cars. Wisdonm and Brizio have both done builds on little stuff.
I know that there are more than 2 out there doing this, but these are the 2 that got me thinking. I have seen the Jeep in person and I can say it is unreal. Scratch built engine, opening doors and hood. Awesome.
Any way I was walking through Walmart Saturday and when I saw this I knew "It Was On". Oh yes.
I took it apart with my drill. Then put the metal parts into lacquer thinner over night. I was surprised Sunday Morning to find the Lacquer thinner had very little effect on the paint. I don't know what they paint Hot Wheels cars with but it's good stuff. I put a small wire brush into my Dremel and buffed the body clean in a short about of time.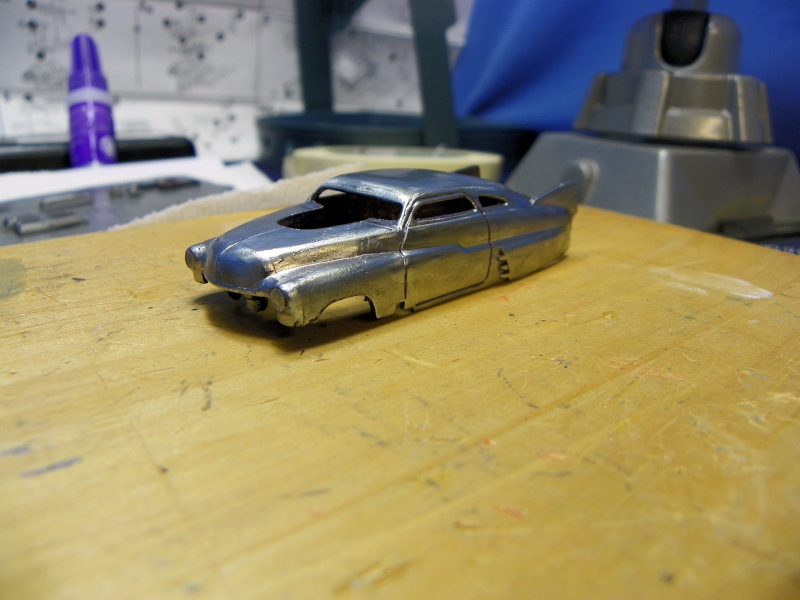 Then mask off everything.
And then when it came out of the paint booth it looked like this.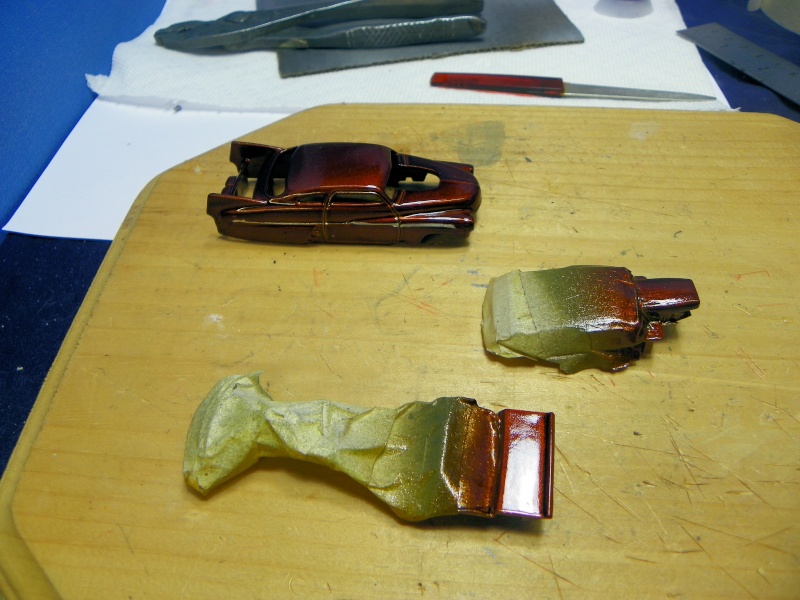 You saw that coming from the get go didn't ya?
A little BMF work, back to the booth for some clear then it was time to put it together. I used 3 minute epoxy to hold everything together.
With that all done it was off to the New Model Announcement. See ya there.