So you're thinking, the English guy has been out in the mid-day sun huh??
Let me explain.......
Over on another site we have a little light hearted end of year fun, building these.
The idea is to build a DD Wacky Racer completely from the parts box or rubbish or failed kit.
No mile deep paint jobs are allowed and after market parts are also banned.
The build lasts fro Dec 1st to 31st.
This one has 1939 Ford Panel Van front and rear wings and running board, mated to a 1963 Corvette and is powered by a jet engine. ;D
It also has a HUGE 39 Ford induction hood to feed the engine.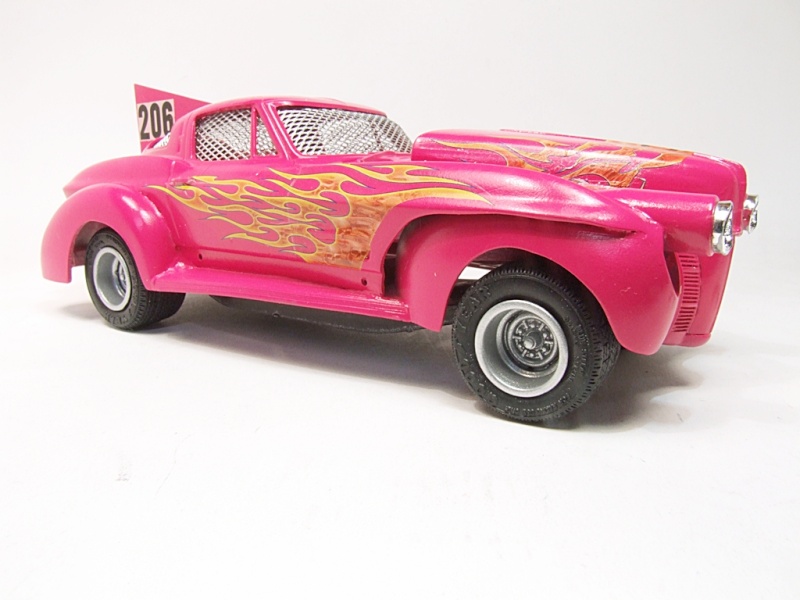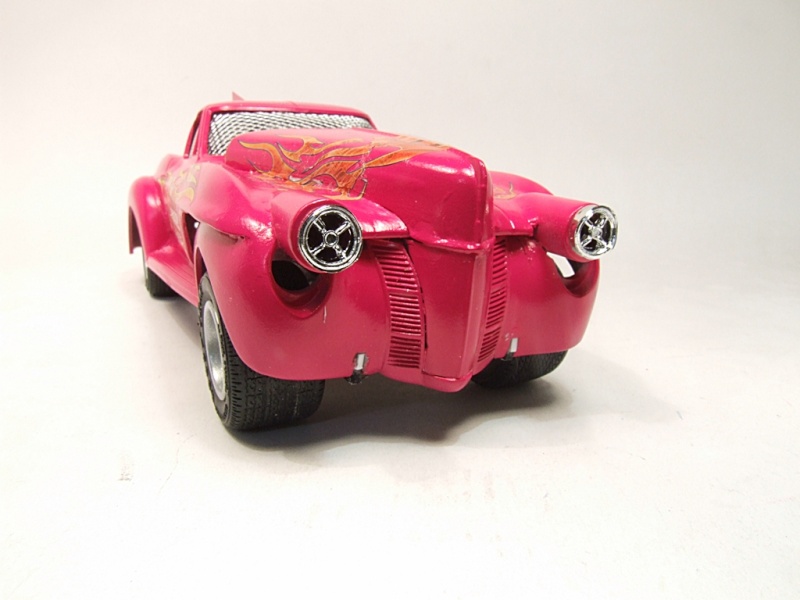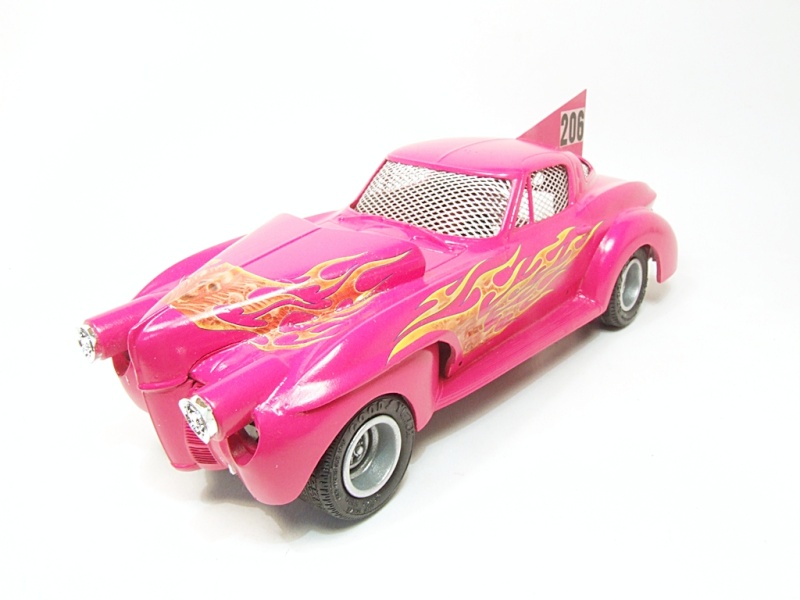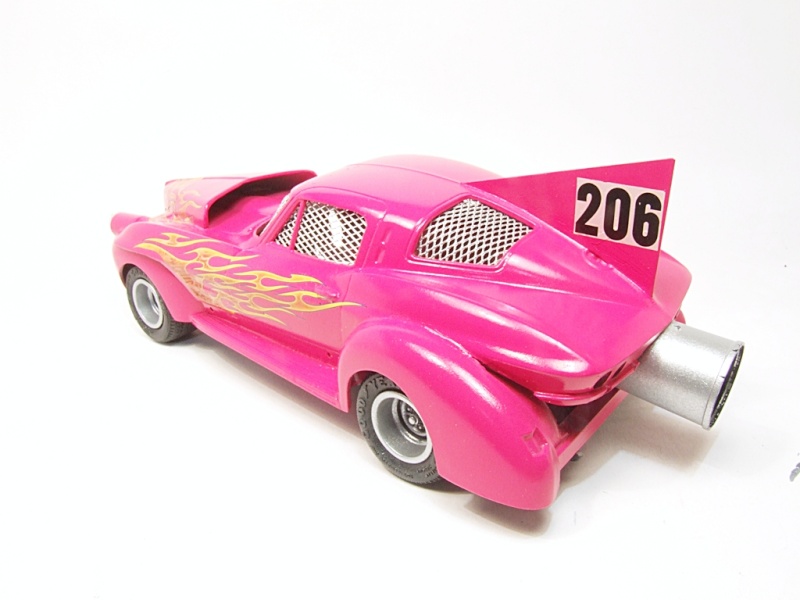 Read more:
http://zbuckstersmodelcars.com/thread/535/dastardly-wacky-racer#ixzz2NHIzFQzQ
_________________
Al.
"
Success always demands a greater effort."
 Winston Churchill
"Success is failure turned inside out"  Unknown