when i was a kid i had this toy car which i loved a lot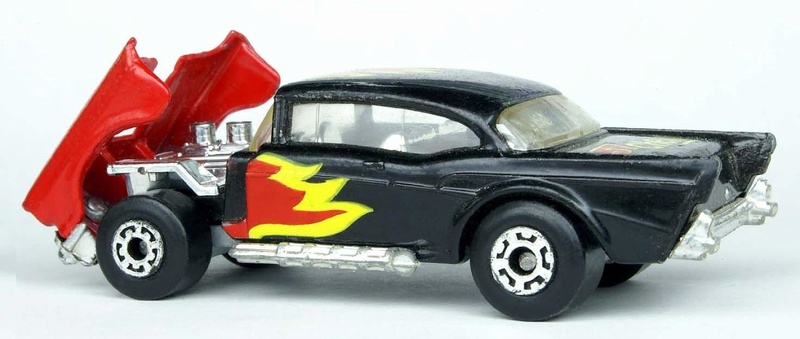 so the plan was to make something similiar with a front flip nose and the carbs poping through the hood. i chose this kit and went for custom options it provides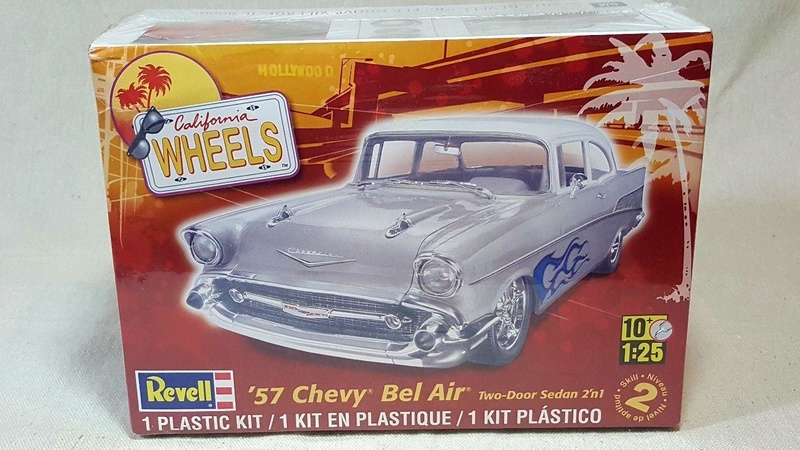 for colour scheme i fell in love with this one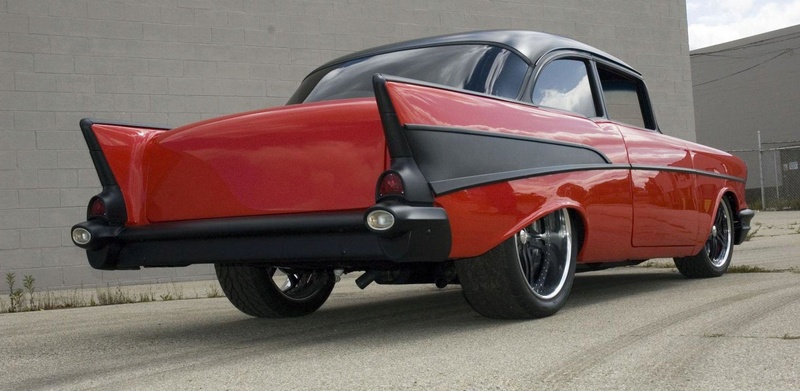 but i decided to replace the red by yellow, which made it look like a bumblebee camaro. as there were no camaros in 1957, i decided it could be his father.
thats why i call this build "Pops Bumblebee".
the list of modifications i had to make is huge:
ENGINE AND BAY:
   Flowmaster H pipe exhaust
   side exit exhaust with trim
   Tunnel ram
   Velocity stacks & air filter
   heater hoses and new heater box
   Ignition wiring in firing order
   horns drilled open
   new radiator support
   battery reloacted into trunk
   steering gear & idler lever support
   electric fan conversion
   3-pass oil cooler, sandwich adapter
   oil level gauge
   Valve Cover T-Bar Wing Bolts
INTERIOR:
   Hurst shifter
   clutch pedal
   custom center console with extra gauges
   custom Steering Wheel
   rev counter
   fluffy dice 4"
   Bench Seat lap belts
BODY:
   Flip nose conversion
   Deleted wing windows
   Deleted window trim
   Deleted door handles
   Deleted deck lid
   Deleted hood ornament
   Deleted rocker trim
   Deleted louvers out of front fenders
   Deleted all window stainless
   Deleted wipers
   Custom mirrors
   Installed driving lights in place of front rubber bumper bullets
   move the plate from the decklid to the bumper
CHASSIS:
   front tyres and wheels narrowed to 8"
   rear tyres and wheels widened to 11"
   Rear Leaf Spring Relocation
   rear axle shortened by 3" each side
   rear wheel wells widened
   dual brake master cylinder with booster
   Stainless steel fuel and brake lines
   Anti sway bars
   tubular cross members