Kit number 85-2443.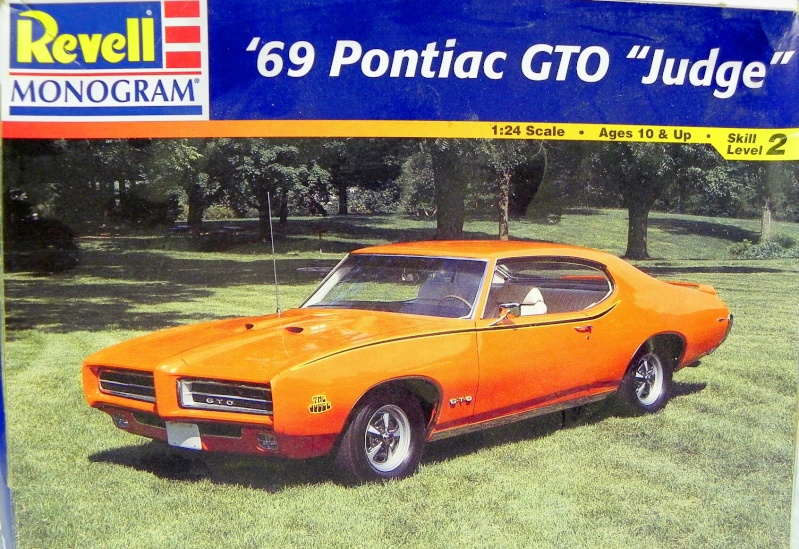 This is no different than any other kit. It has it's yea's and nay's.
The Yea's: The body is accurate and well detailed. The Quadrajet looks like a Q-jet. The Ram Air air cleaner is correct. When it is all done it makes a good looking display piece.
The Nay's: The decals for the side stripes are not right. It should be a black stripe with a colored edge all the way around. The color is Yellow, White or Green depending on the body color. On the model it is a black strip and a color strip. So the decal will be upside down on one side or the other. I know you can't see both sides at once it's just the idea.
The distributor is cast as part of the intake manifold. If you drill it for plug wires you will find there are 10 little nubs sticking up. The engine is made for radiator hoses but there are none in the kit.
So if you want a good looking' Judge sitting on your shelf then it works. If you are building an accurate Judge then it doesn't. I will give this kit a 5 on a scale of 1-10. Right in the middle.