I will be the first to admit I don't know a lot about motorcycle engines but I do know internal combustion engines pretty well and in 68 years I have never seen two plugs interconnected by an HT lead: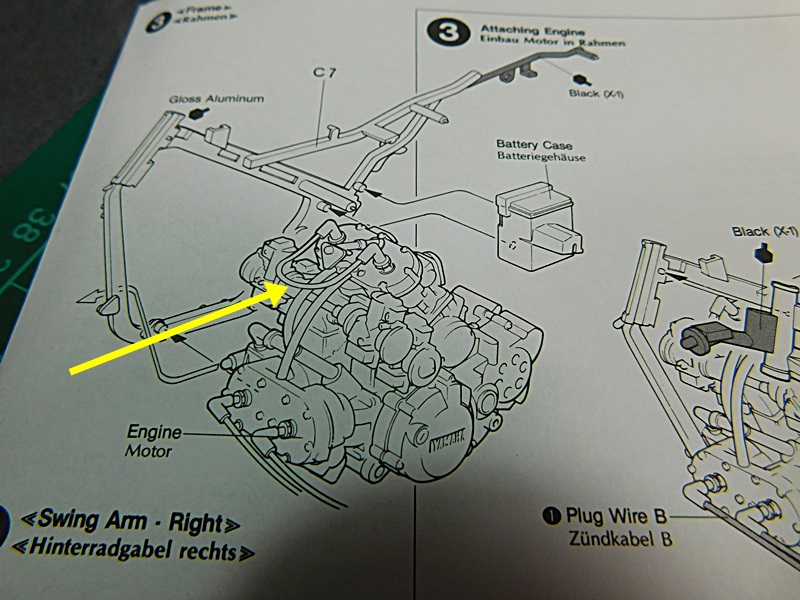 Is this correct or have Tamiya got it wrong?
Can anyone enlighten me please?
_________________
Al.
"
Success always demands a greater effort."
 Winston Churchill
"Success is failure turned inside out"  Unknown