Found this one on E-Bay. It is the 22nd engine in my collection. The box says "60+ parts and pieces", must be 61. I didn't count but it was very simple.
This is the kit.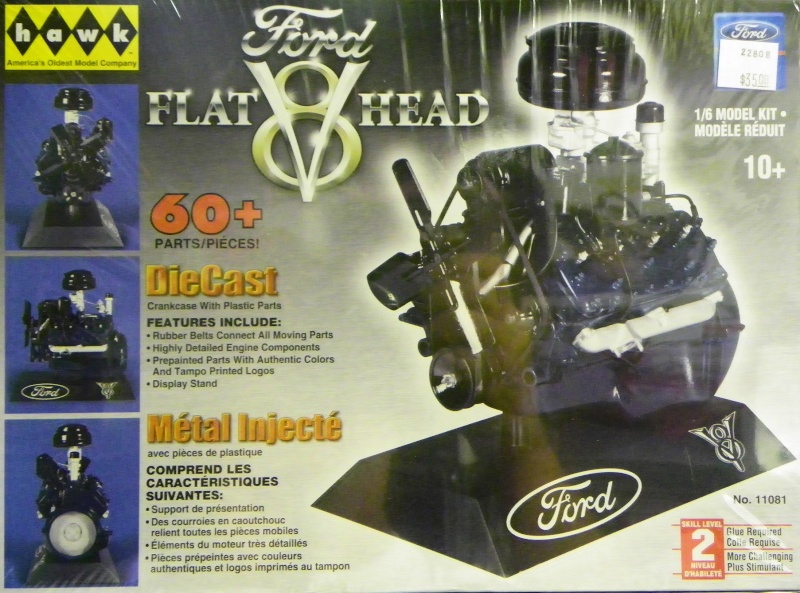 Here it is bagged right out of the box.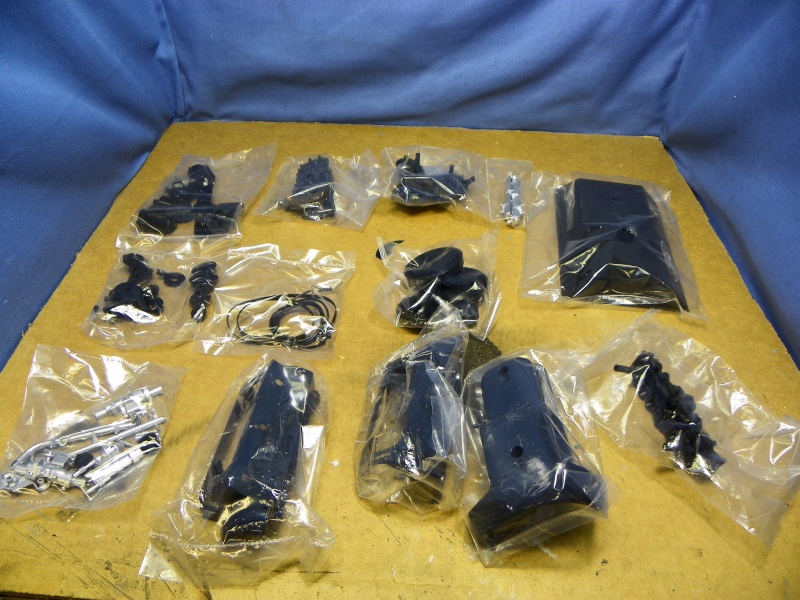 It has a 2 piece metal block and everything else is plastic.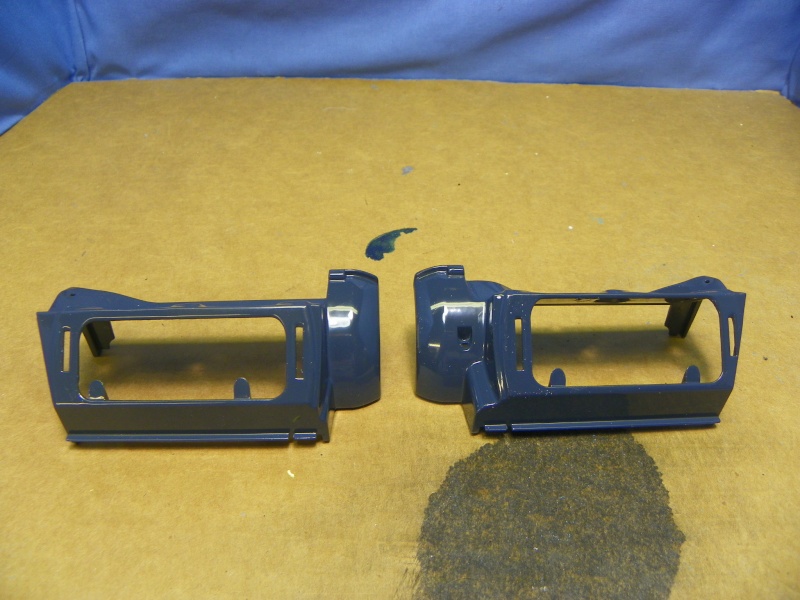 I used 5 minute Epoxy on the metal block and clamped everything together until the epoxy setup.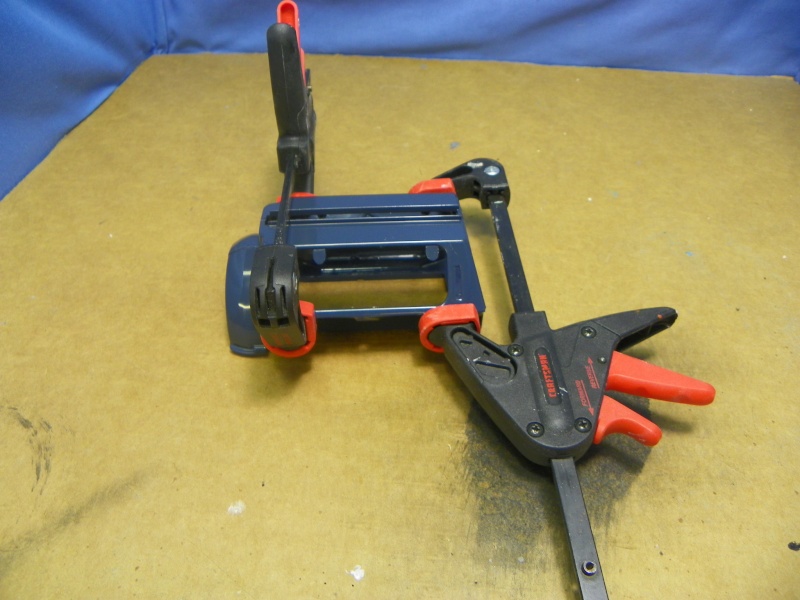 while that was going on I started putting the oil pan together with the starter and flywheel.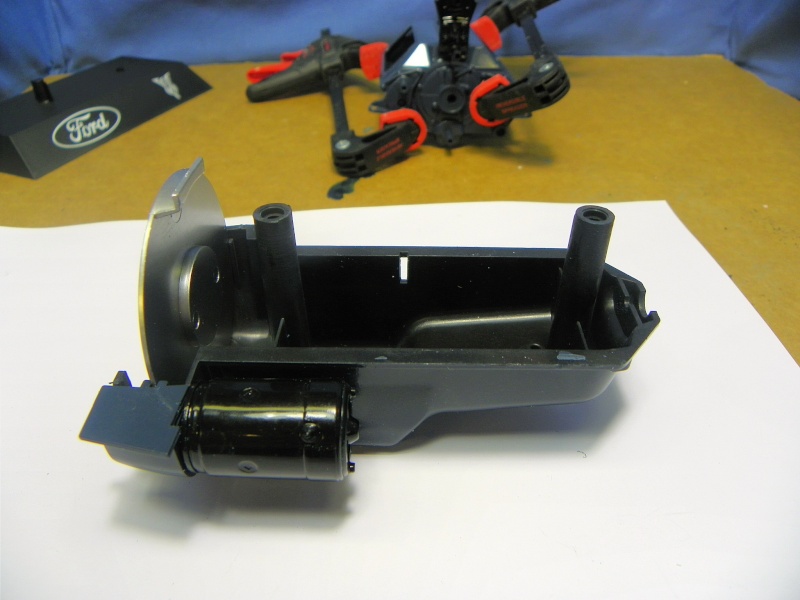 This shows the front of the engine, intake, distributor and spark plug looms installed.
The spark plugs were all silver, it looked lame.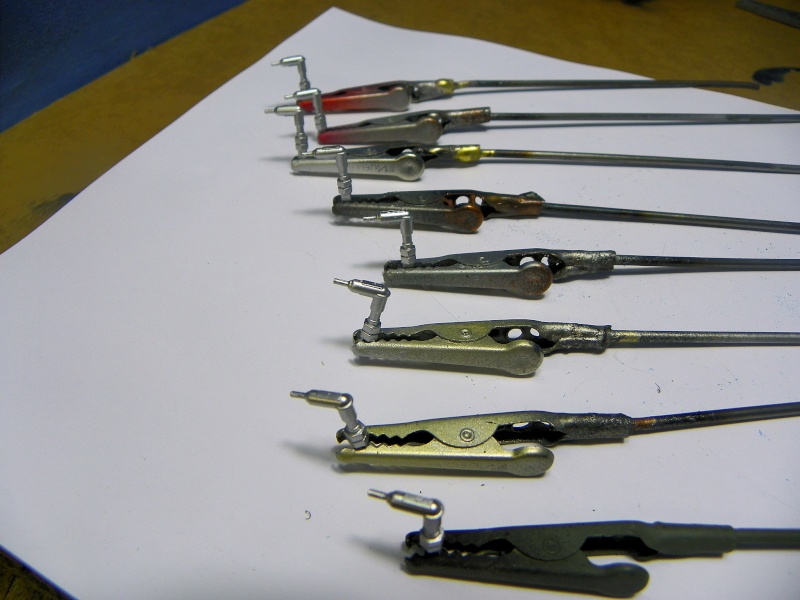 So to doll it up a little I painted the spark plug insulators white and the spark plug boots black. Also painted the dip stick tube black.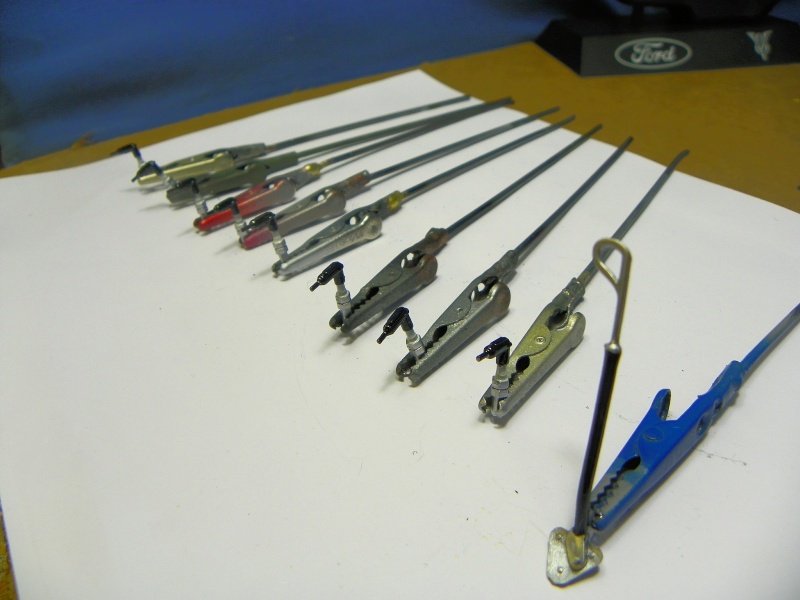 Carburetor, fuel pump and generator installed.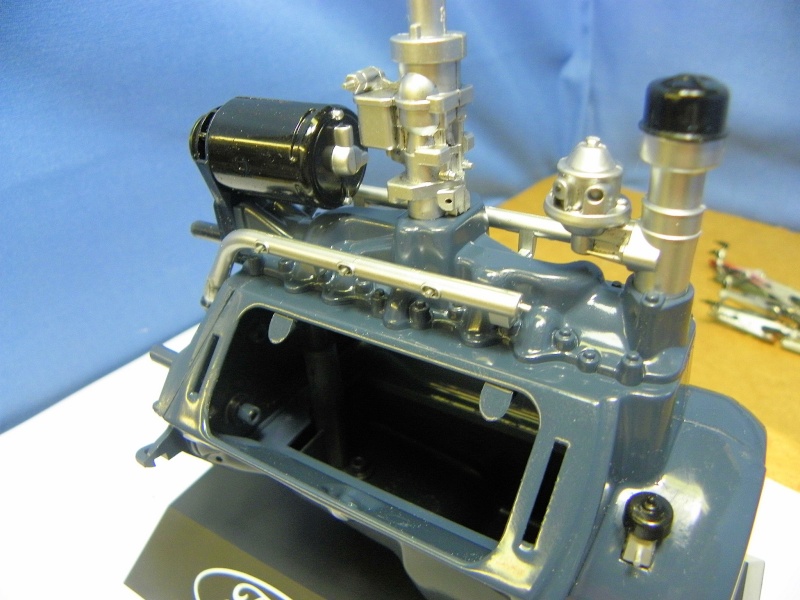 Cylinder heads, oil filter and coil bracket.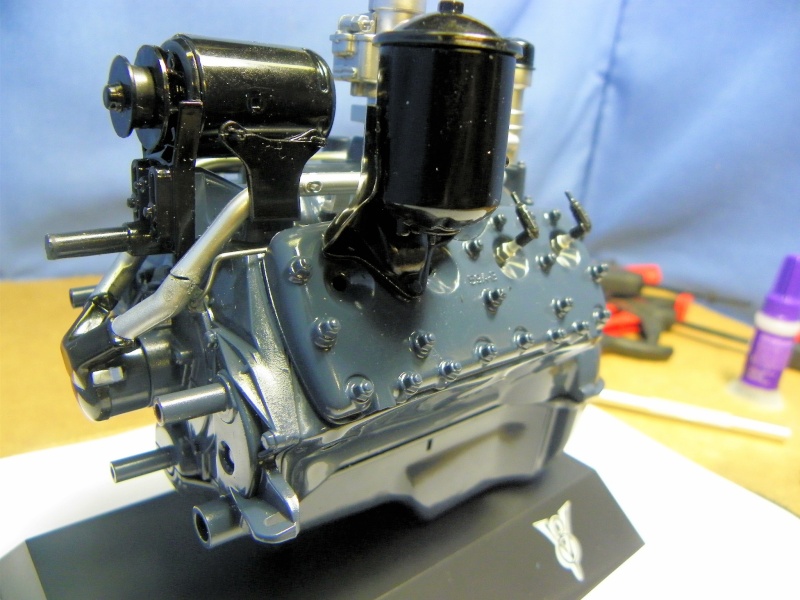 spark plug wires all cut to final length and hooked up.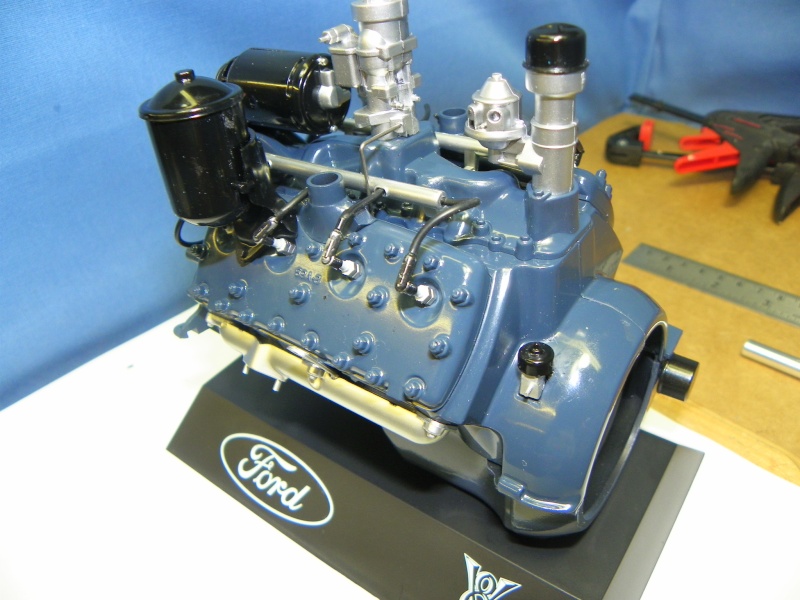 Here are the oil lines, fuel lines and vacuum lines hooked up.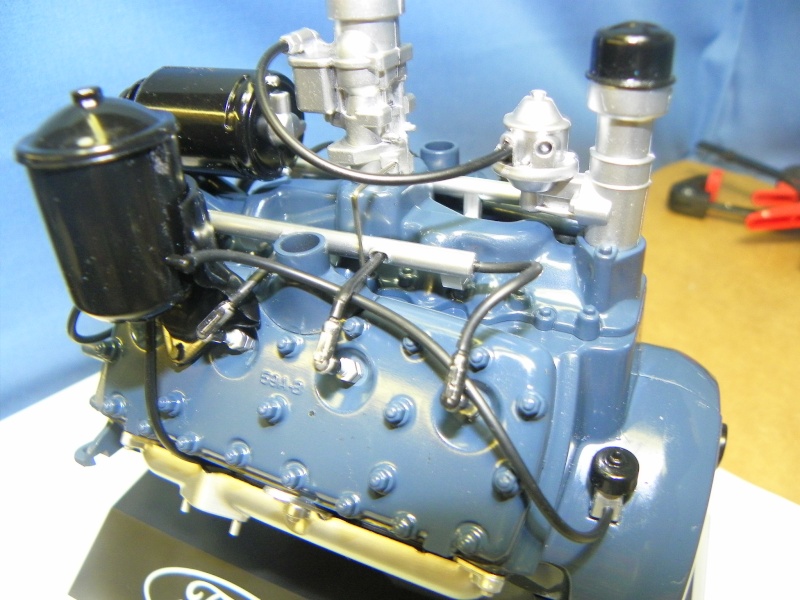 Up front it's twin water pumps, crankshaft pulley and generator pulley. Then the fan and fan belts.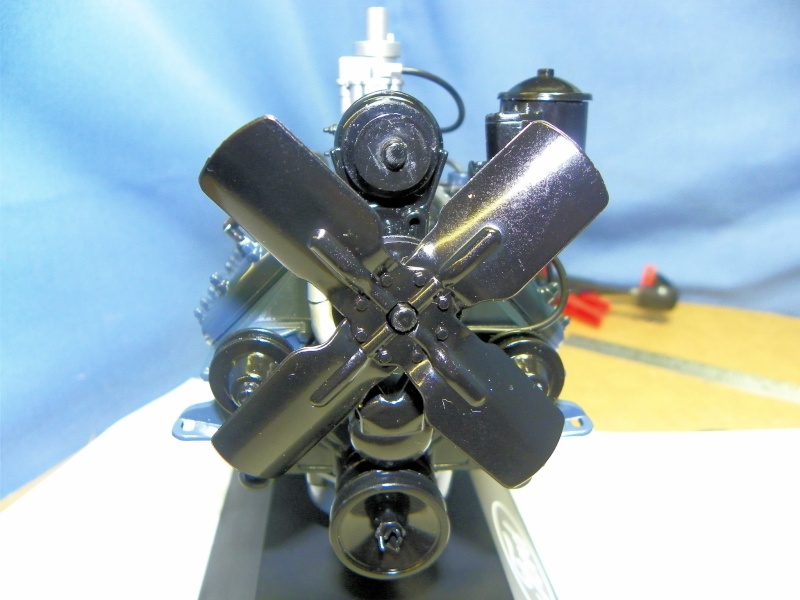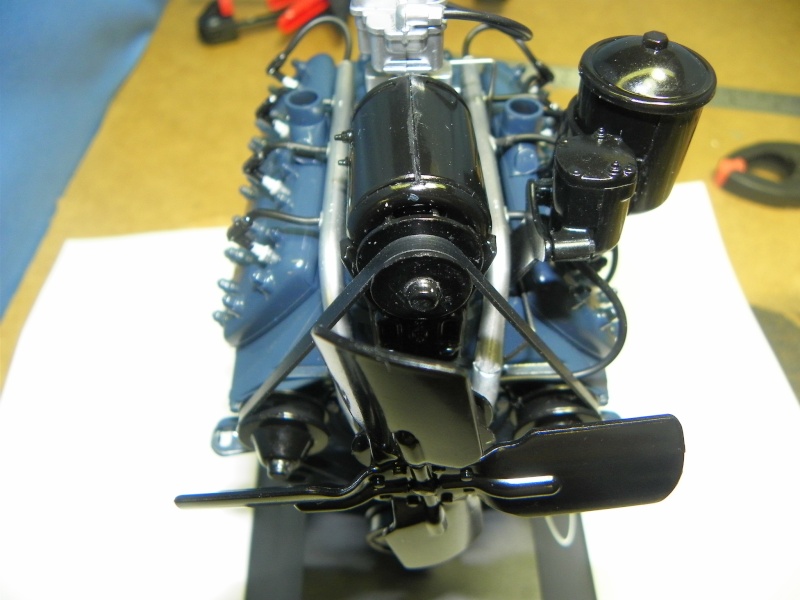 That's about it. I will make the NMA on this one in a few minutes.