This is a Revell 1/6th scale Hemi with a Shaker hood. The box calls it a Hemi Cuda so I guess I will too.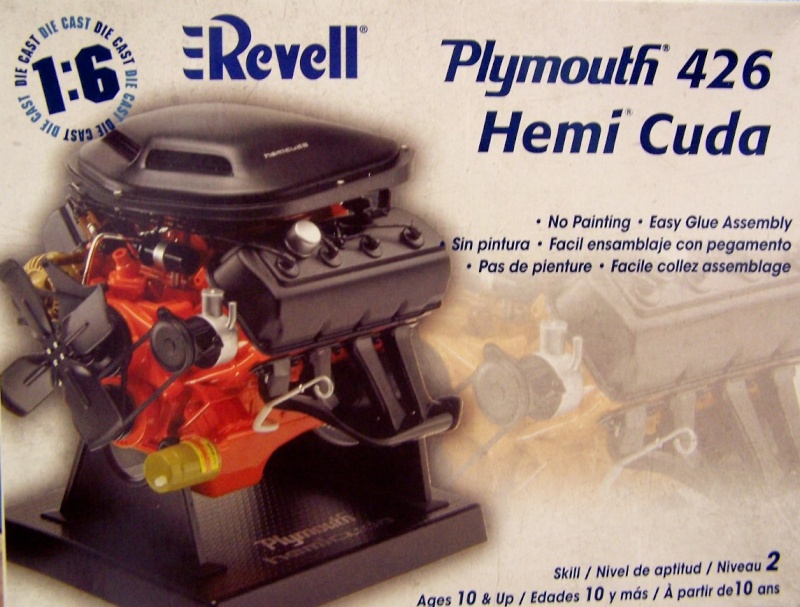 first thing to do is get the block screwed to the stand.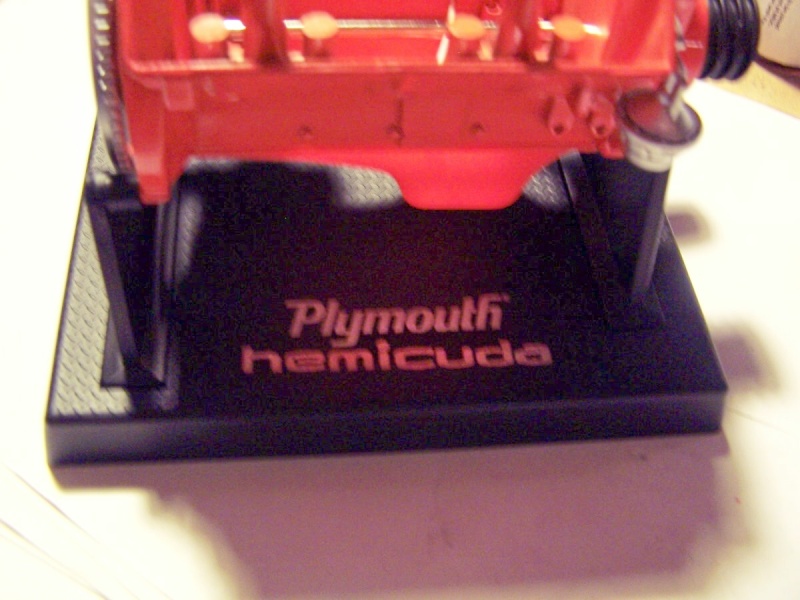 Carter AFB's go onto the intake manifold and the exhaust manifolds go onto the heads.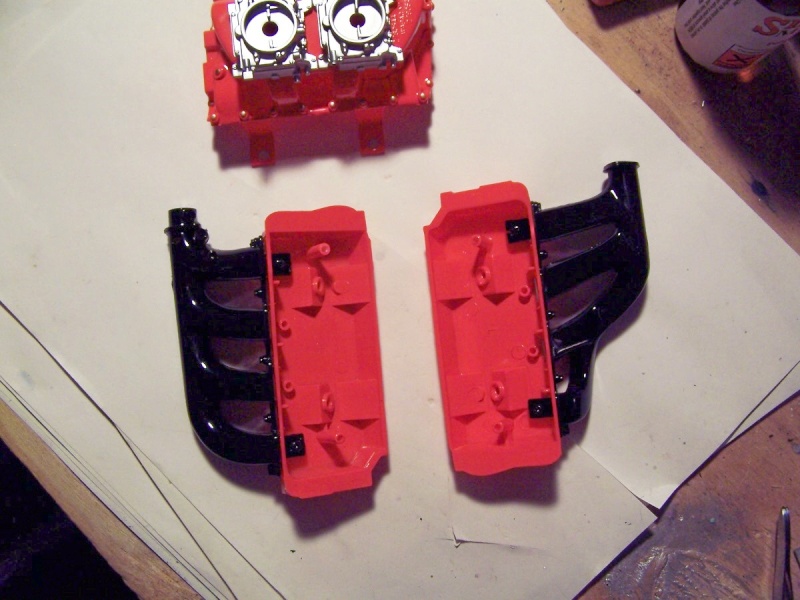 Heads, water pump, exhaust manifolds and oil pump onto the block.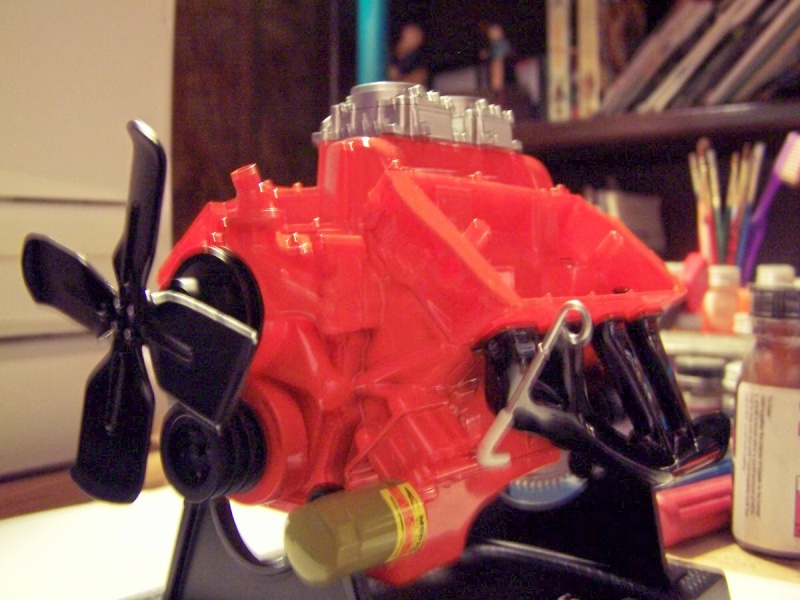 Put the distributor and coil together and then onto block.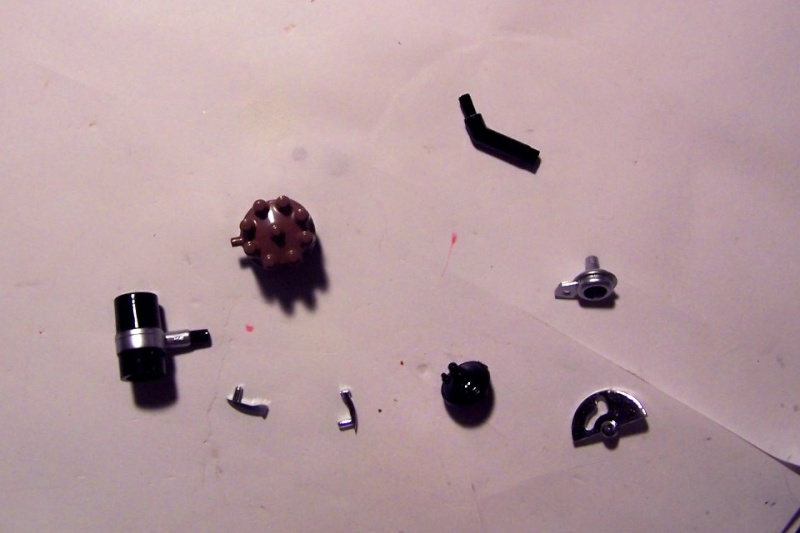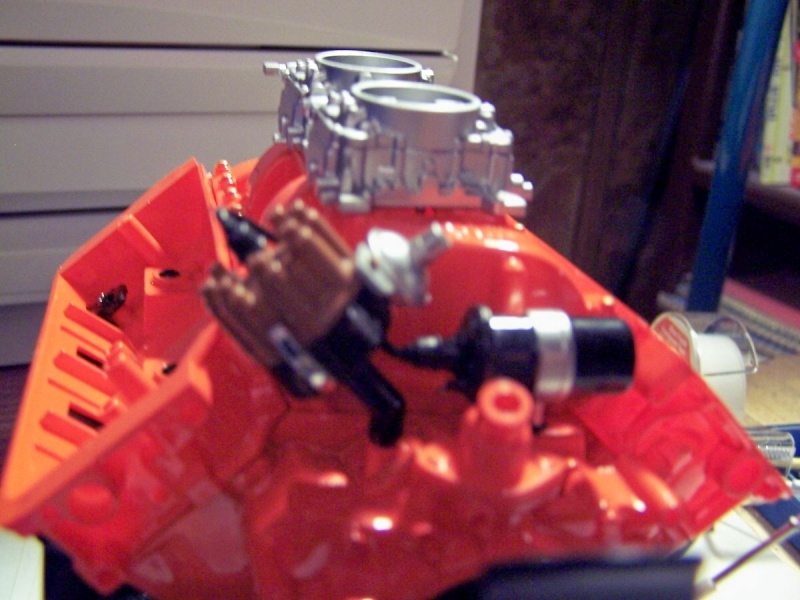 Next is the front of the engine, valve covers ans spark plug boots.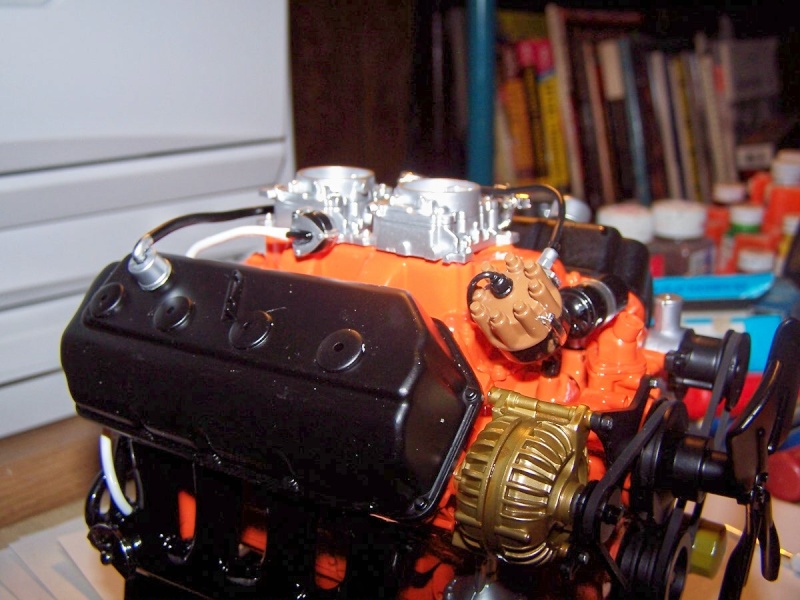 Choke tube and manifold heater tubes.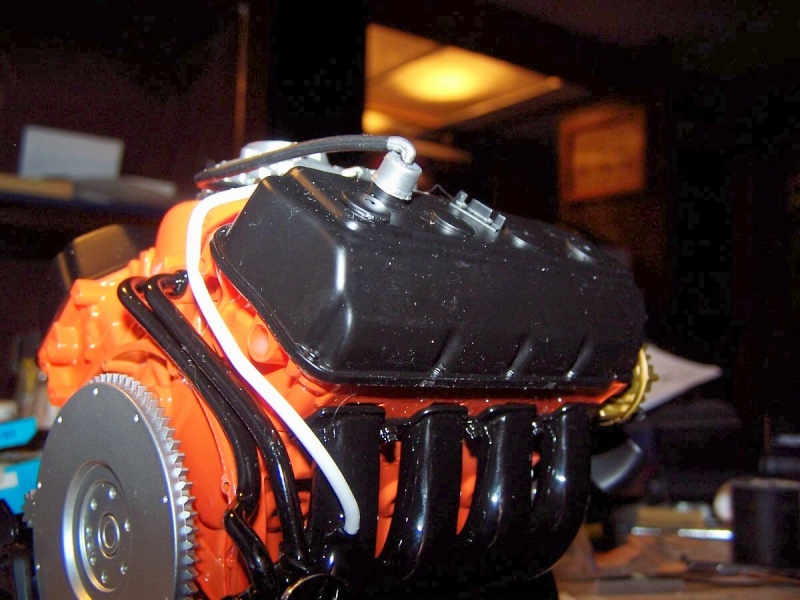 Fuel filters, vacuum lines, fuel lines all go on next.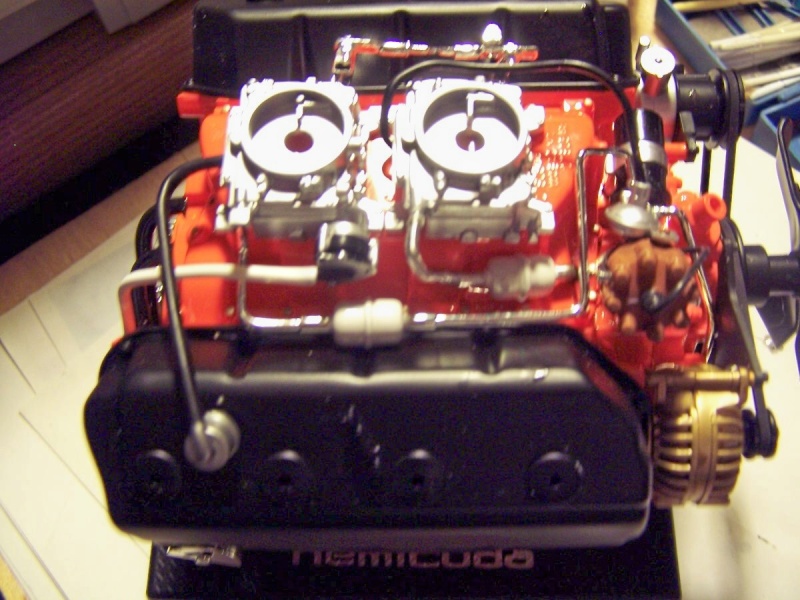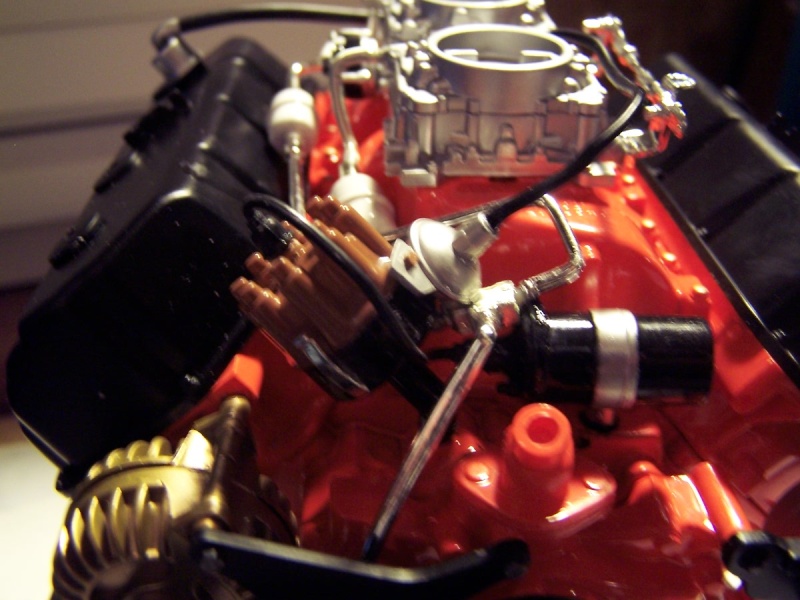 Then it is spark plug wires and air cleaner. Thanks for looking in. All comments are welcome.