While I was waiting on the paint on the GTO Judge to setup I thought I would do this engine kit.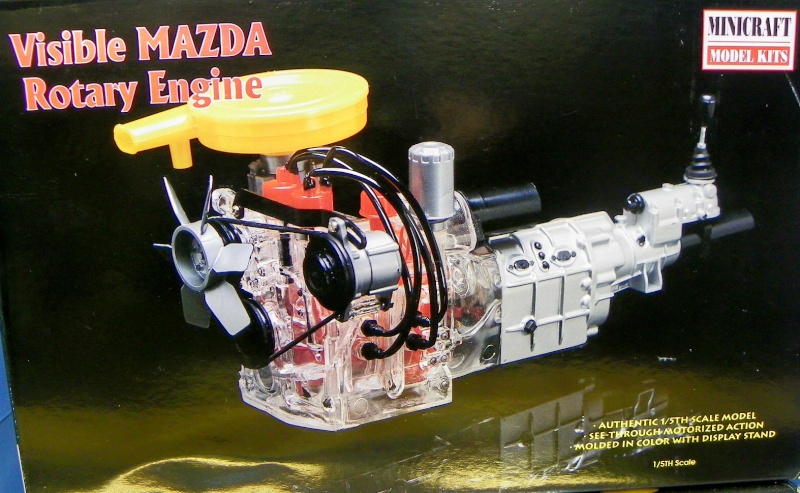 I have never built a Minicraft kit before so don't know what to expect. The scale is 1/5Th.
When you open the box this is what you get.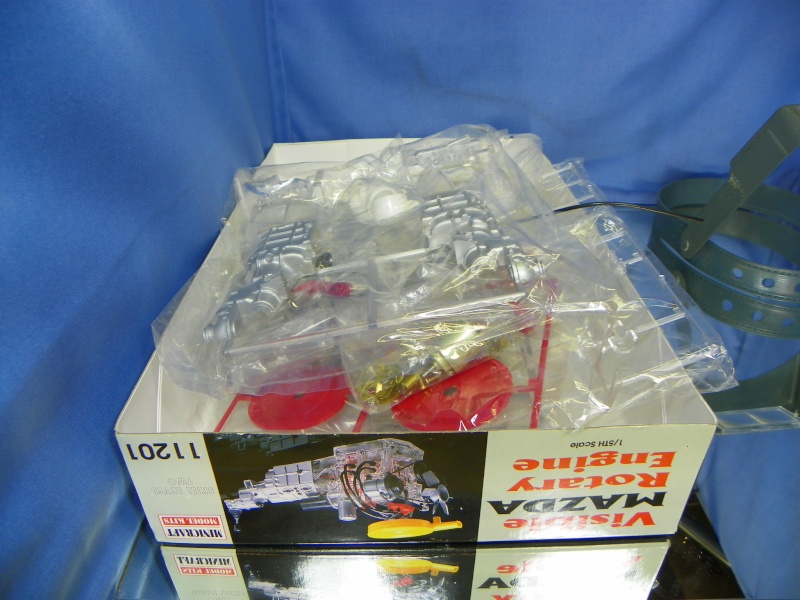 Not many parts for sure. The kit has a ton of flash on all the parts. The parts come cast in clear, black,red,silver and yellow. The engine block and transmission are made as one piece. It holds the motor and batteries and comes pre-painted.
Start out by gluing the cylinders together. Like I said be prepared to spend some time on the clean up.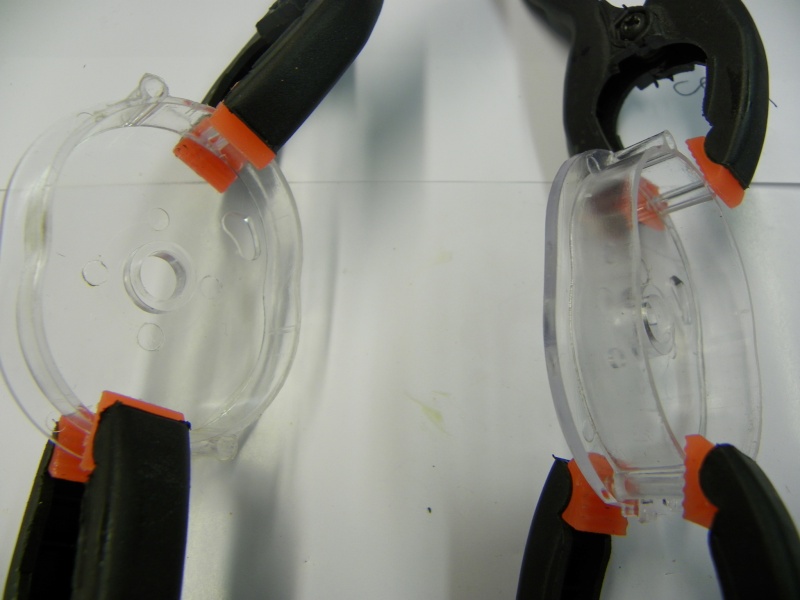 Then it's the rotors and crankshaft.
Then the ignition ring, really part of the crankshaft. It makes the 2 sets of spark plugs fire at the right time.
When wire up the ignition plate. This is really the back wall of the engine.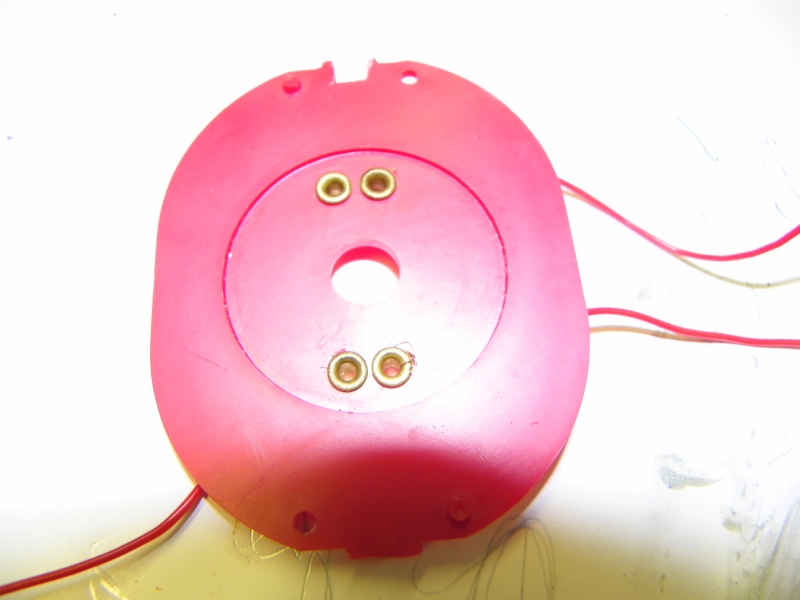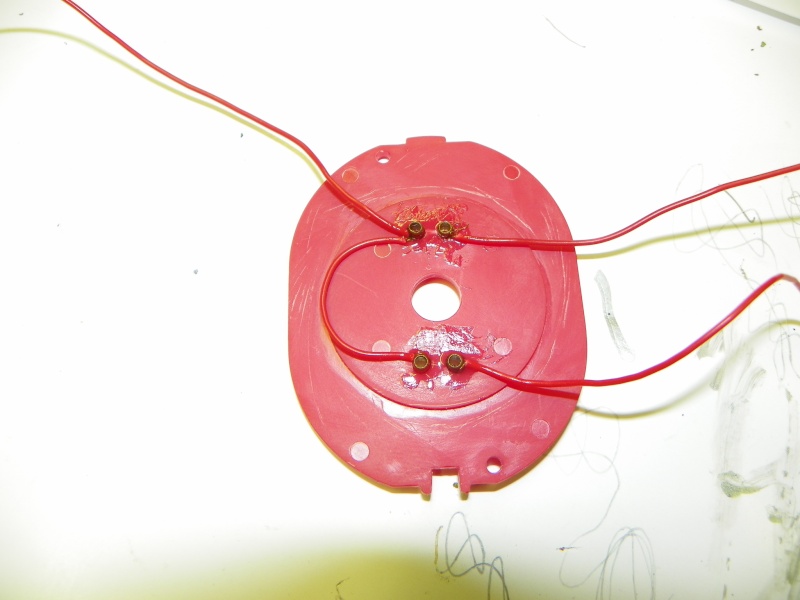 Cylinders get glued together.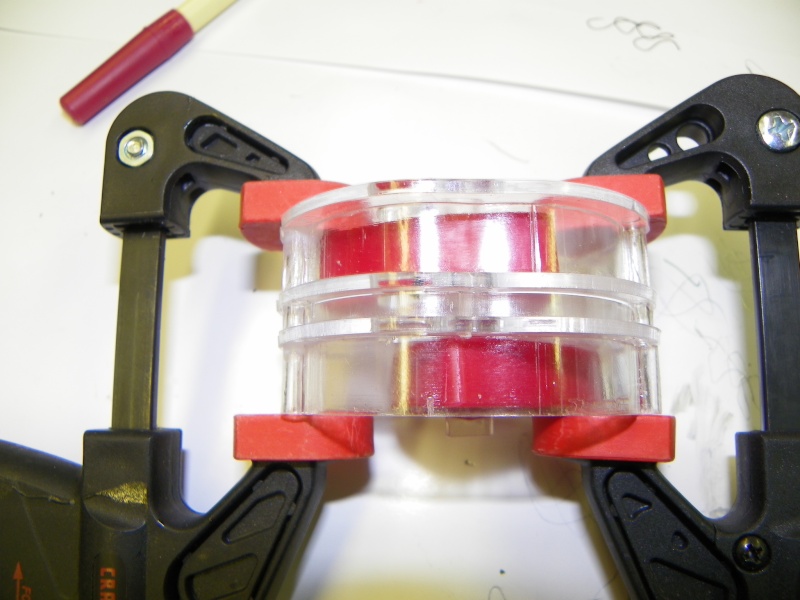 When you are all done with this step this is what you end up with.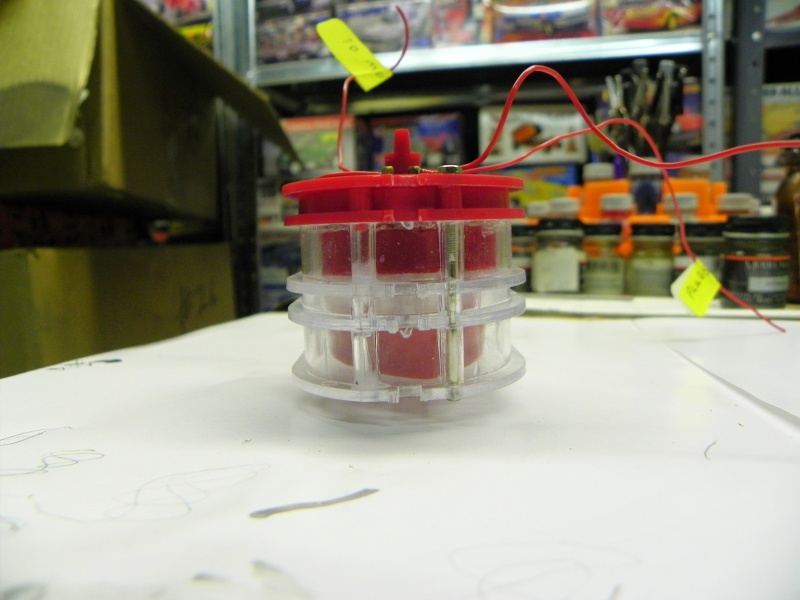 Believe it or not that is about the end of the engine part. Now you move on to doing the mechanical part of the build. This is the real down fall of the kit.
To drive the engine from the electric motor they used a simple planetary gear system. A sun gear, 2 planetary gears (pinions) and an orbital ring (annulus gear). The gear teeth are so fine it is almost impossible to remove all the flask and not damage a gear.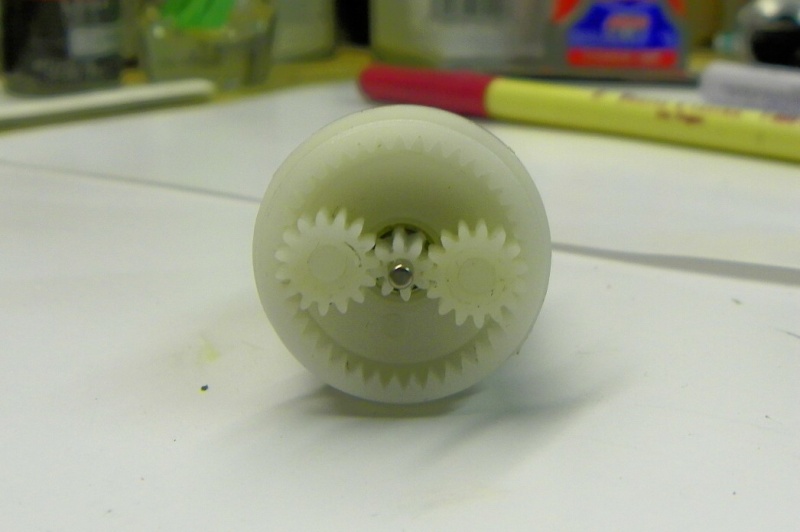 here is the finished motor.
This photo shows the rotor assembly and the motor in the engine half and hooked up.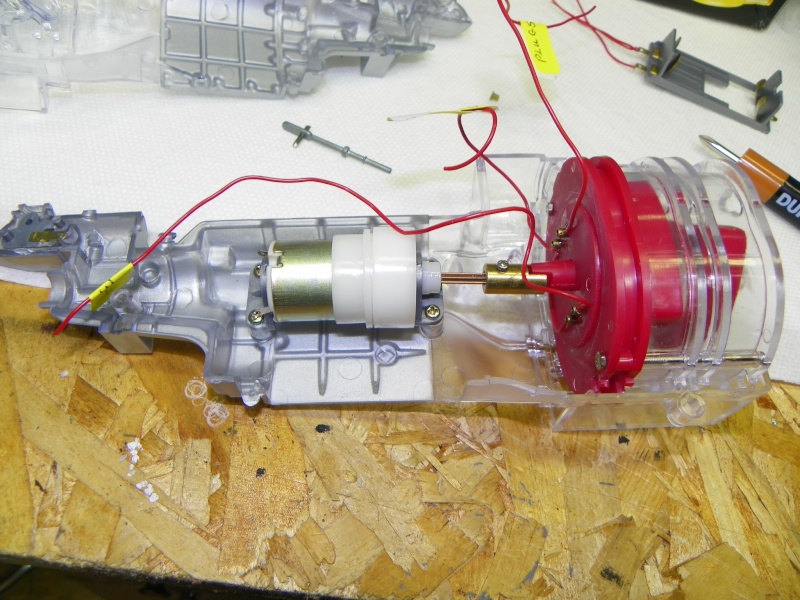 Got the battery box installed and the switch put together and installed. The off/on switch is the gear shift lever.
The engine halves are screwed together and the twin distributors are put together and wired to the battery pack.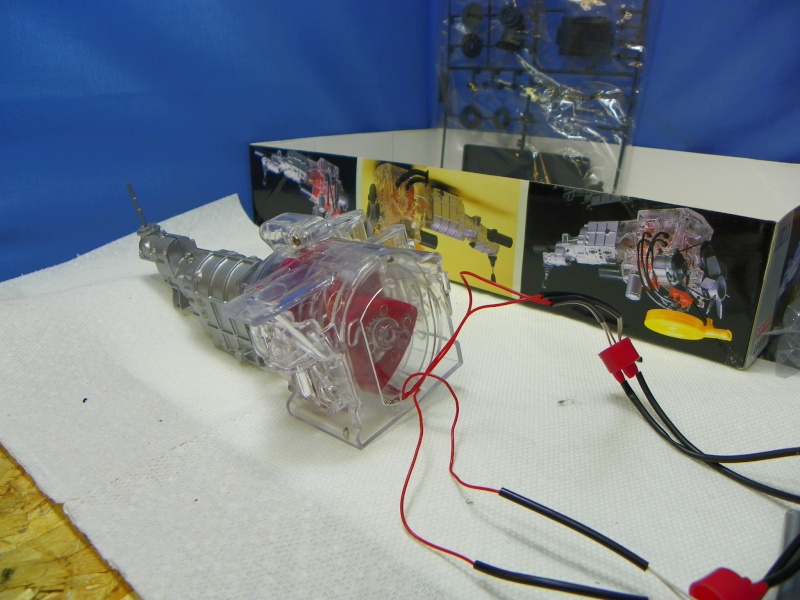 The water pump and alternator and installed onto the front cover and then it is glued to the main engine block.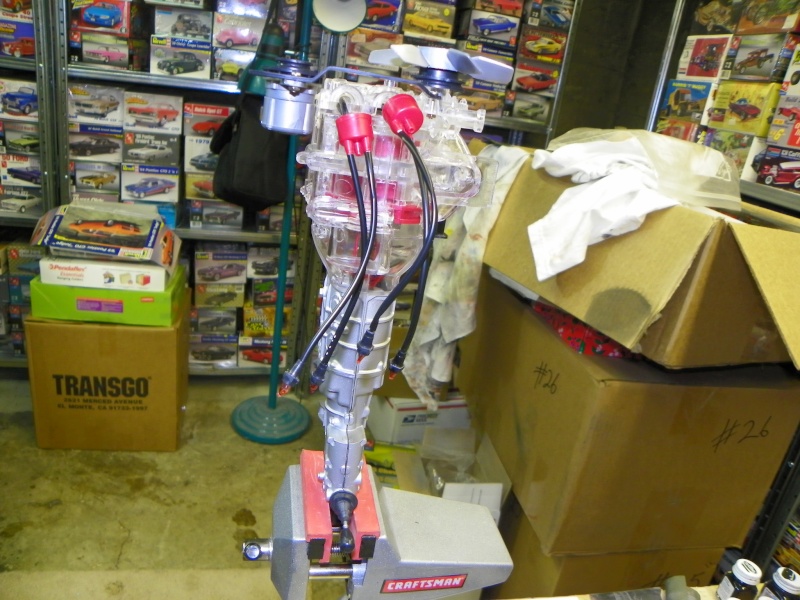 The rest of it is very simple. Oil filter, dipstick, etc. etc. etc. so I will skip[ that and let you see it in the NMA.
Thanks for looking in all comments and questions are welcome.