Normally on this day Bob and I make a triple. 3 car shows within a 50 mile circle of home. Montesano, Washington then down Highway 107 to Cosmopolis, then over to Highway 105 and out to Westport, Washington for their show. Well This year we got fooled. The show in Montesano was it's normal wonderful self about 200 good quality cars there. The major disappointment was the Bratwurst vender wasn't there and I had planned to eat like 3 or 4 of them, Oh well. The show in Cosmopolis is at the volunteer Fire station Shop. They restore old fire engines there in their spare time. The show helps fund the work. Last year they invited into to show to take pictures, I was hoping for the same this year. But instead we found a sign saying the car show was cancelled. Damn the luck. So we loaded up into the car and headed for the fishing village of Westport. They had a car show going, 6 blocks of the town blocked off to display cars and a total of 12 cars on hand. What a huge let down and again no bratwurst vender. Anyway here are the pictures from Montesano and the few cars at Westport all lumped into one. Enjoy.
I thought the highlight of the show was this 1925 Maxwell. First time I have seen one Hot Rodded. Well not really I saw the same car a couple years ago, but man what a head turner.
To tell the truth this 1928 Buick was a new one to me and a very nicely built Hot Rod. Never seen one done this way before.
Then again who wouldn't love to have a Graham Hollywood done up just like this.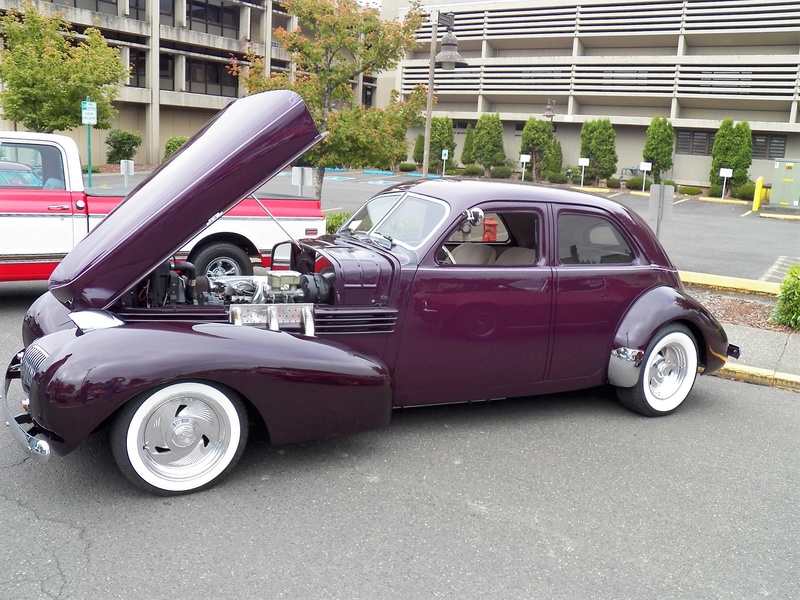 Here is a link to the photo Album:
https://s1155.photobucket.com/user/Zbuckster/library/mRod%20Runs/Montesano%20Washington/2016
Here is a link to the slideshow:
https://s1155.photobucket.com/user/Zbuckster/slideshow/mRod%20Runs/Montesano%20Washington/2016
Hope you enjoy the photos, 303 total