Another of the 1/6th scale engines that are out there. This is a good one.
This one is a simple kit. you spend more time waiting for the glue to dry than working on it. First starter and oil filter go on the block then the block gets screwed to the mounting base.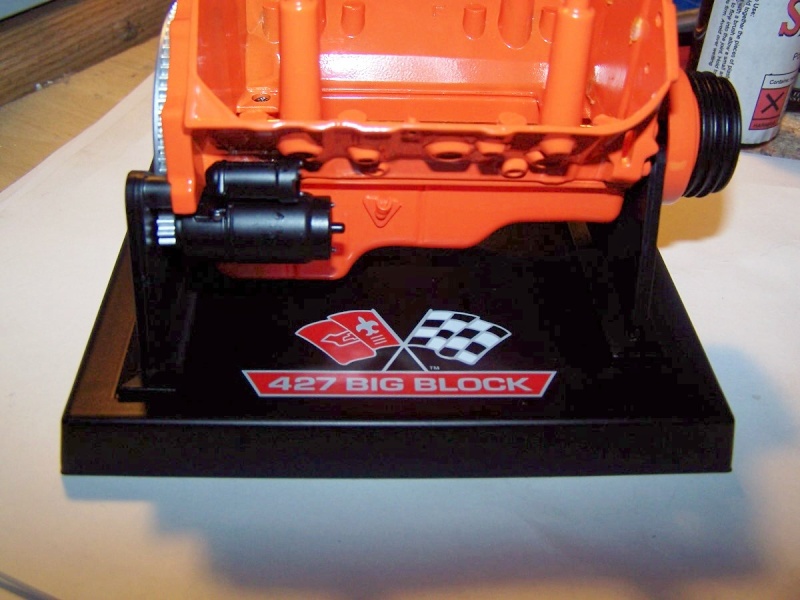 After that it's time for the carbs and intake manifold. This is a little tricky. All three carbs are not the same but the parts look very much alike. Once you get it sorted out it's a piece of cake.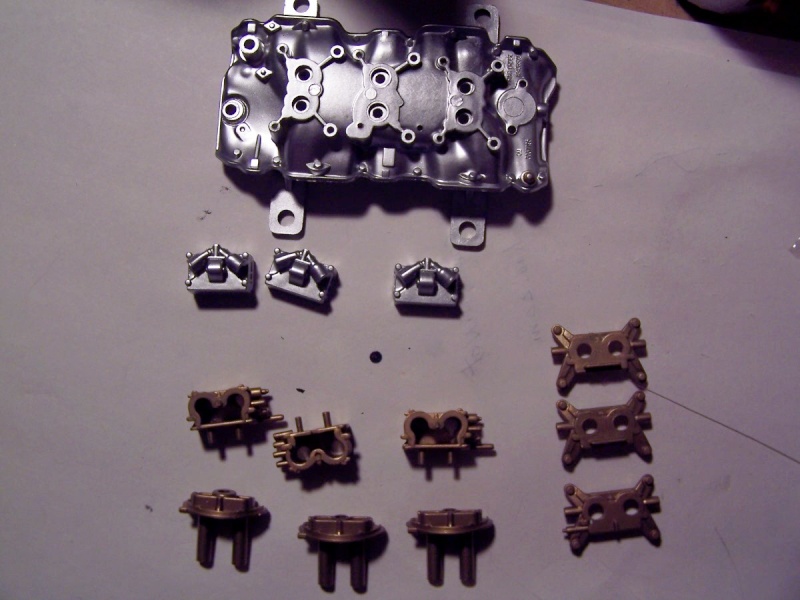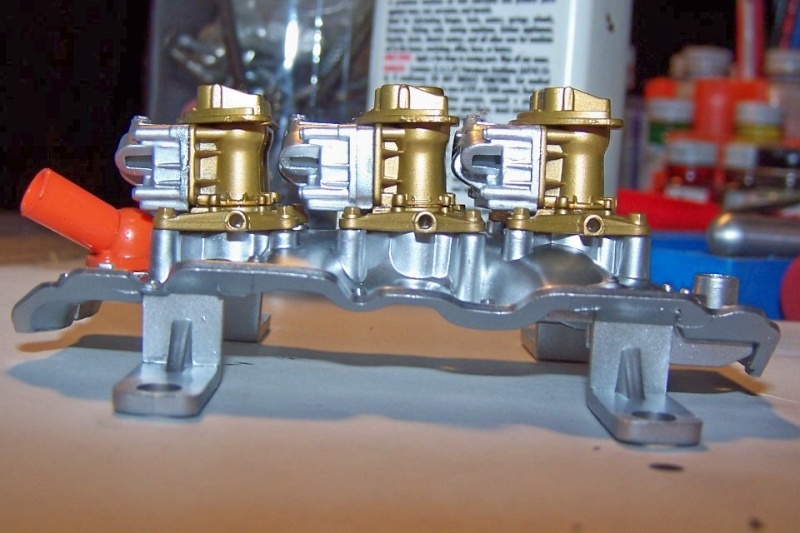 [/url
]
You add fuel lines, linkage and vacuum diaphragms and it really starts to take shape.

[url=http://www.servimg.com/image_preview.php?i=688&u=18126742]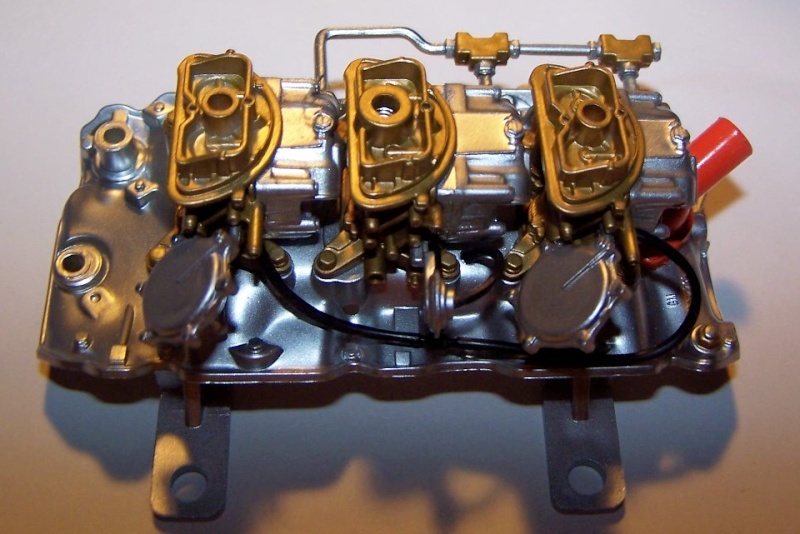 Next is the distributor seven pieces and it's done.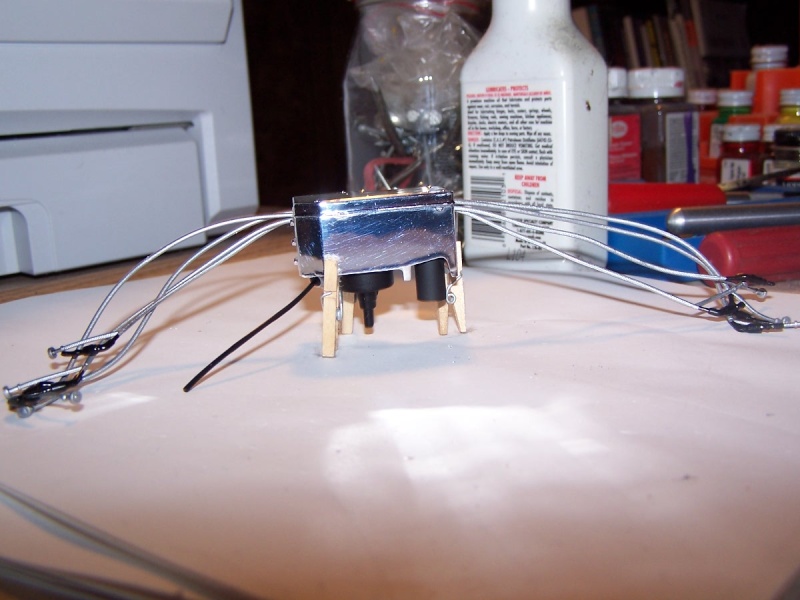 At this point you have the heads,valve covers, intake manifold and distributor all on the engine and it starts to look like it should.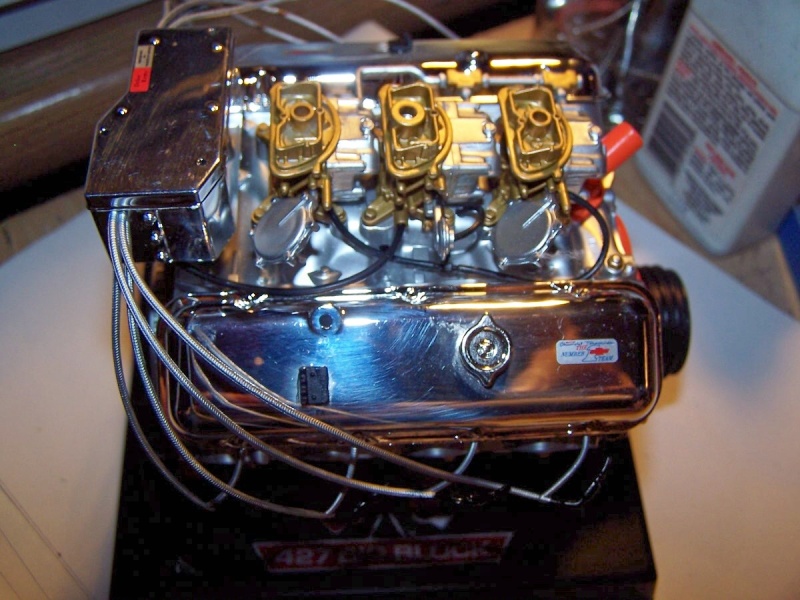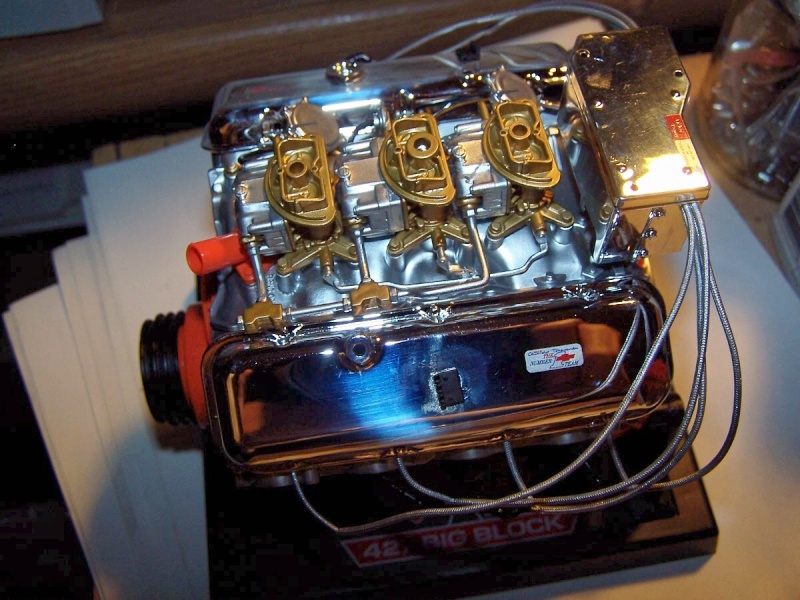 All that's left is to add the water pump,exhaust manifolds,alternator and brackets and it's a done deal.
I hope you enjoyed this short OTB. If you have any question please ask. Thanks for stopping by to look.