Thanks Don. Iam not sure how many of those cammer Hemi's were built. If I had to guess I would say less than a dozen. It's like the Hemi head that Ford made for the 427 side oiler. I think three sets were made. All of them were given to Mickey Thompson to run on his T-bolt. Peter Klute as the old the car now. Still has the Hemi heads on it.
OK now it's time for pistons and building the block.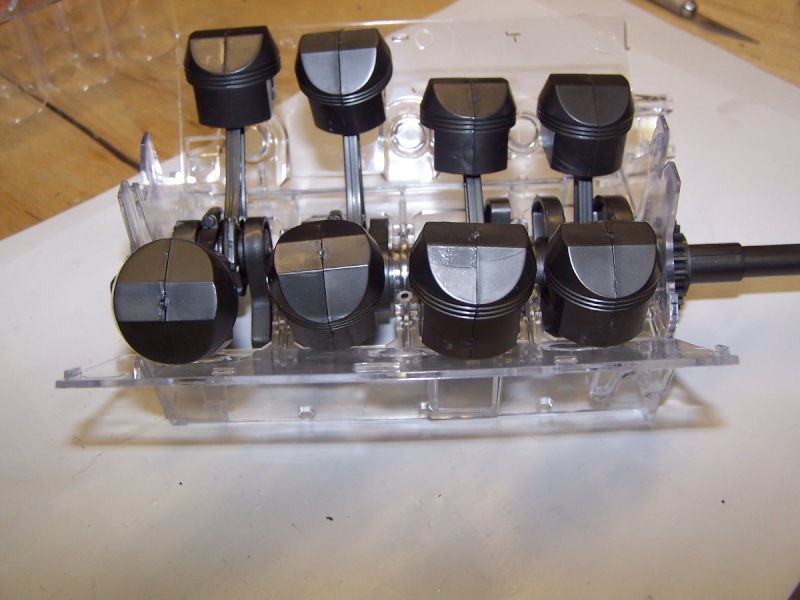 Cylinder and walls ready to go on. When these are installed it makes it possible to see the water jacket.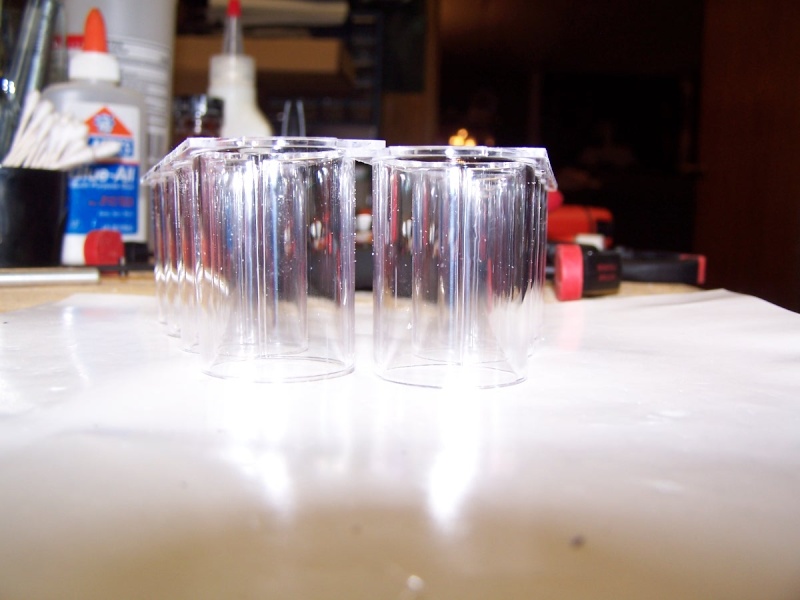 Cylinders installed.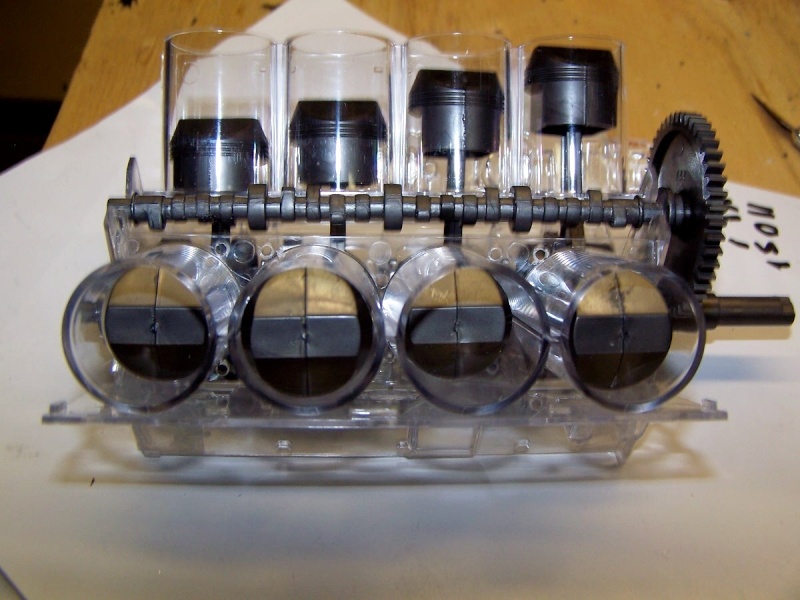 Next there are 4 parts that go together to make the top of the cylinders and lifter gallery.
Time to set this all aside and build the heads.
start with the valve guides.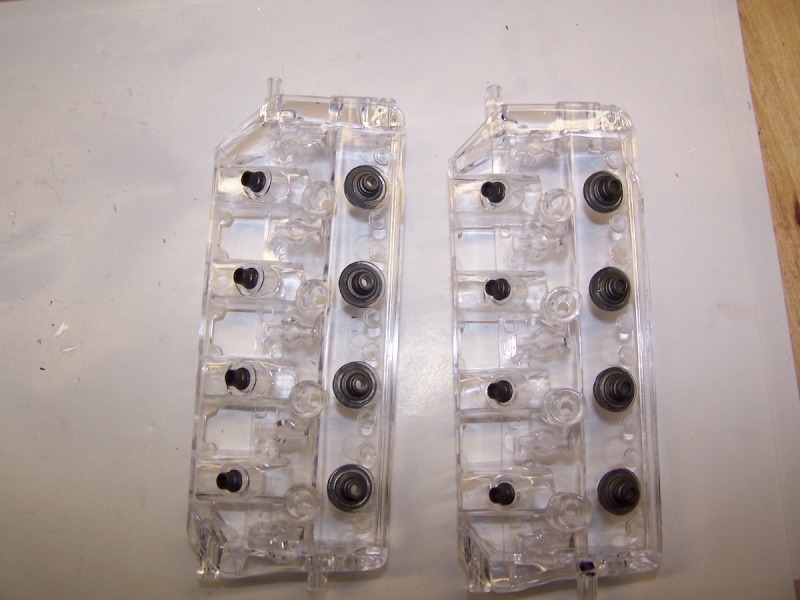 Rocker arm supports and shafts. The shafts are for alignment only. They will come back out to install the e rocker arms.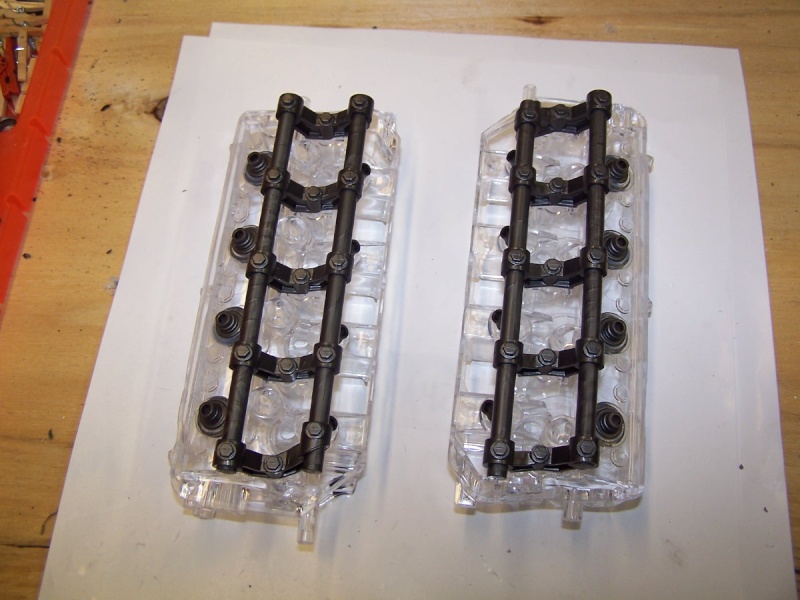 Install the valves ,springs and retainers.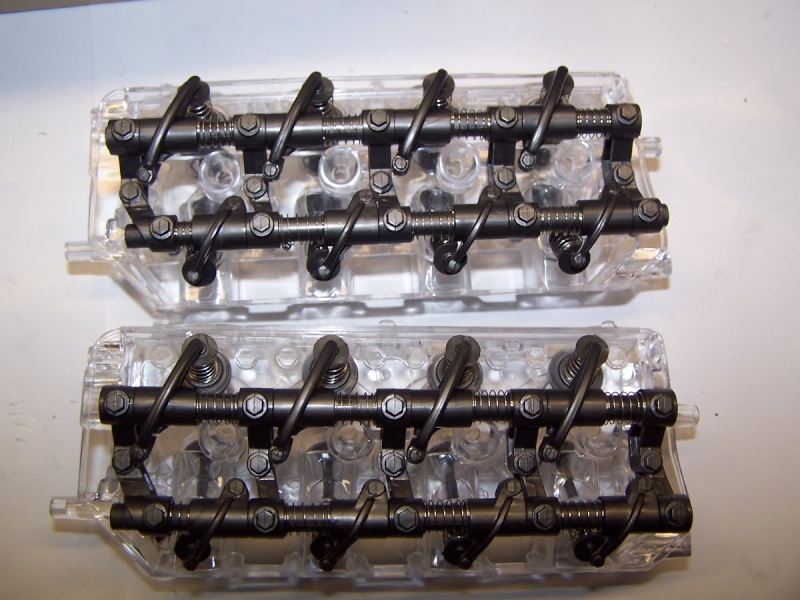 And for those that always wanted to know. Here is what it's like to look down the intake runner of a Hemi.
Heads onto the top half of the block.
install the push rods and then bottom half of block and top half get glued together.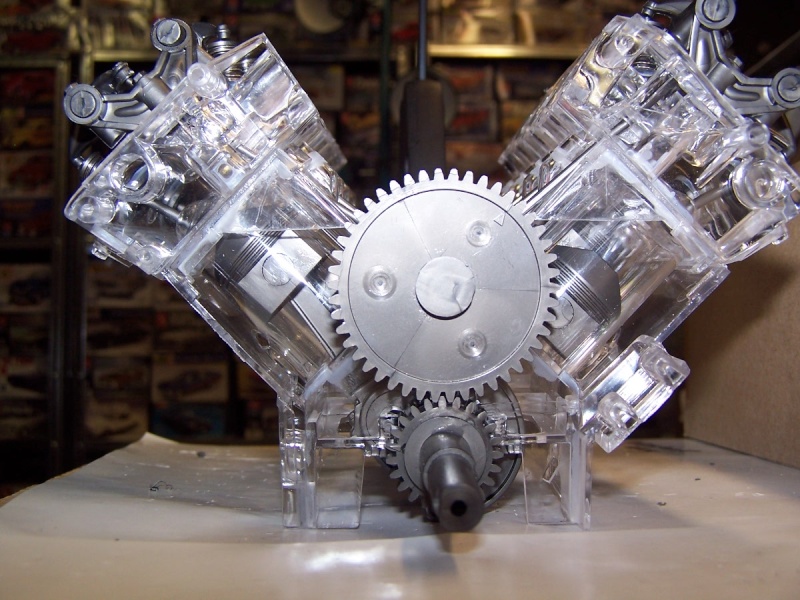 Here's a view down through the lifter gallery.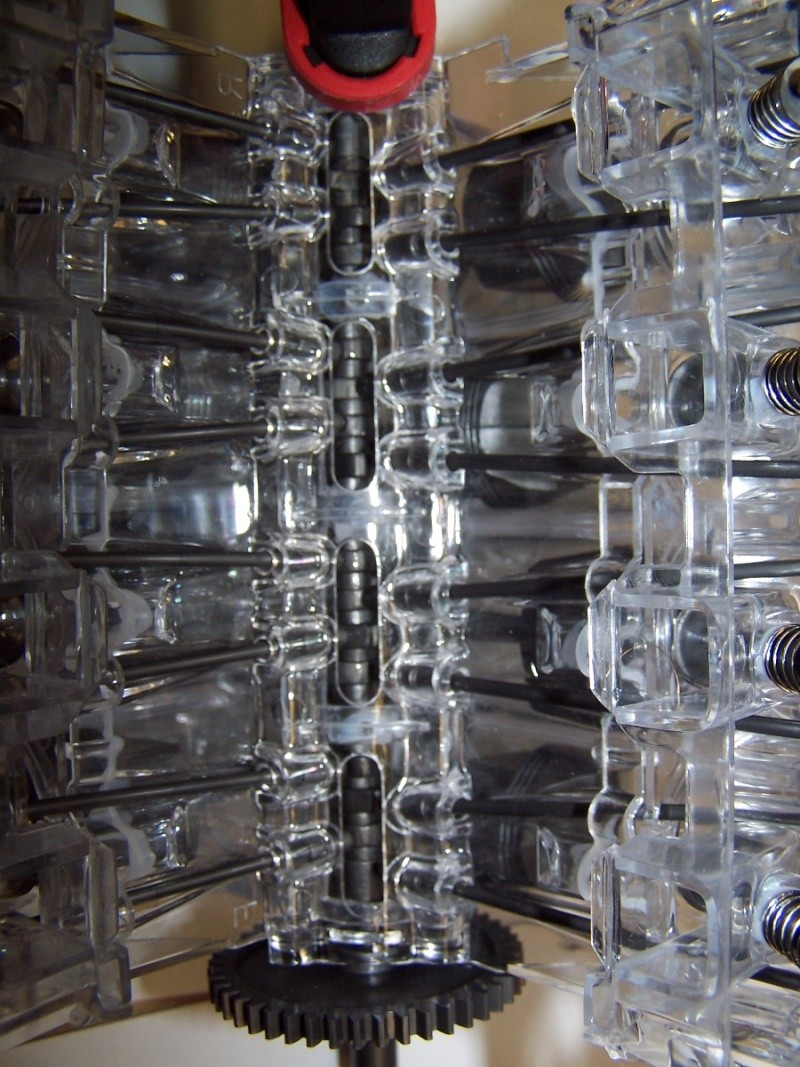 I put the Spark plug boots and tubes together and tested fitted them into the heads.
Put the intake together and install the intake and valve covers onto the block.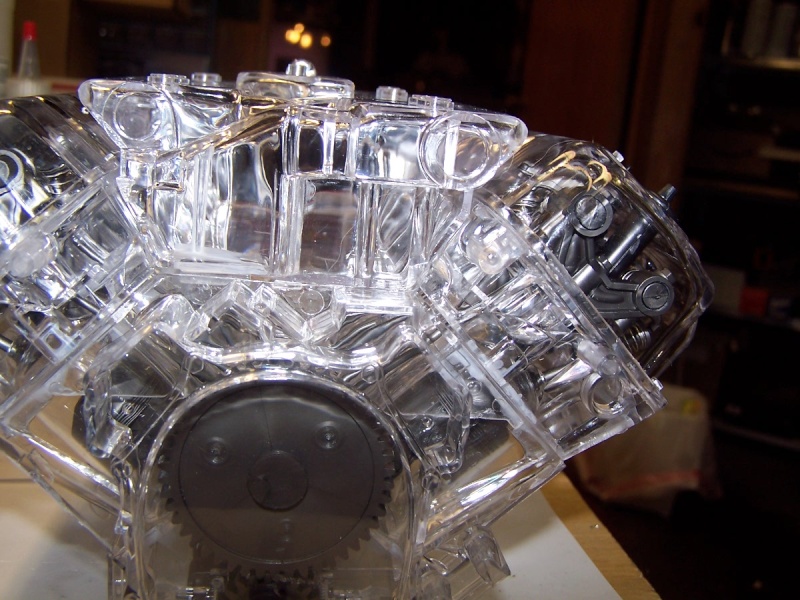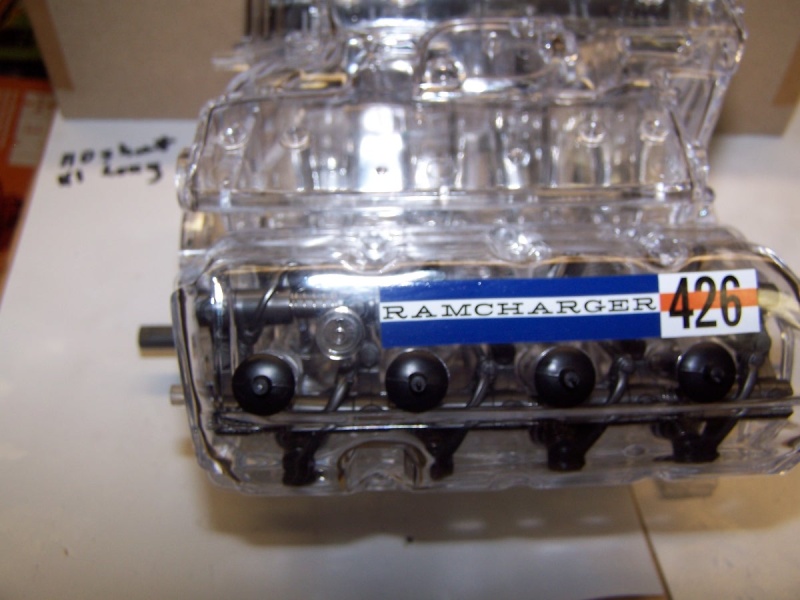 Front and rear on engine block go on.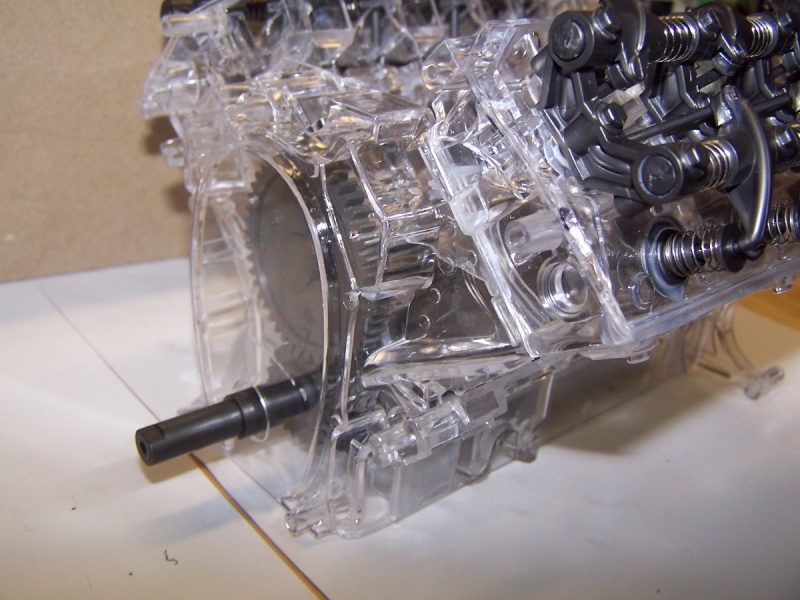 Put the Holley carbs together and put them on.
Now it's time to put the boltons together and install them. fuel lines and filters, oil pump and filter, ignition system, etc. I will be back for one more update when I have all that together and then on to the NMA.
Thanks for looking in. All comments and question are welcome.