I thought I would post a different kind of "Kit" that I recently purchased. I saw one of these at a model show that was made by a very good modeler. This person is a professional automotive painter, so it was finished beautifully. When I saw it on the internet, I had to get it.
This kit is by Jimmy Flintstone. It has no scale, as it is a cartoon kit. It is mostly resin, with some white metal parts for the marker lights and fuel tank fill caps. I guess they can be polished to a bright finish. The resin is very good, with almost no air bubbles or porosity. It also has very little flash for resin castings.
Here are photos of the complete kit and a closeup of the cab: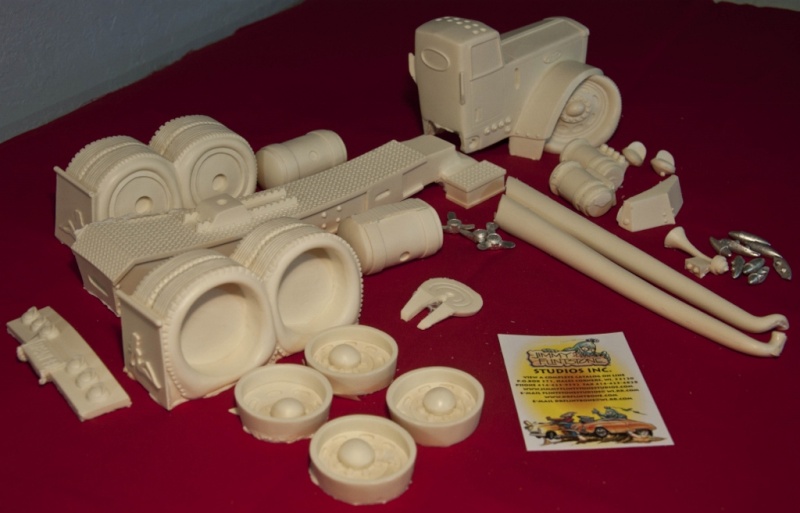 This should be a fun thing to make, and I may have to even turn some aluminum parts for it, such as the fuel tanks. :shock:
Also included in the box was a few "freebies". :cheers: Jimmy Flintstone also makes a line of resin shift knobs for full size cars. He included three of these with the kit, two skulls and one tiki. Here is a photo of those: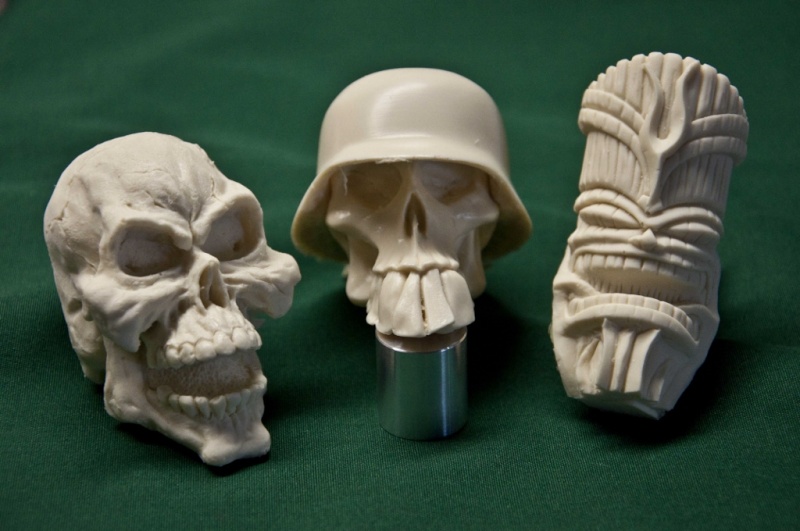 I ordered this off of the internet (his site), and received very prompt service.