This is the third and final kit in the Hawk engine series.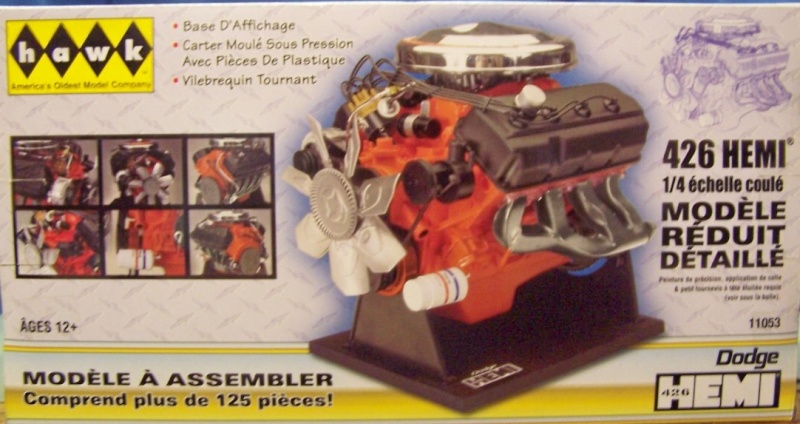 The block is metal and all other parts are plastic. Start by putting the fake crankshaft into the block ans screwing the ends on.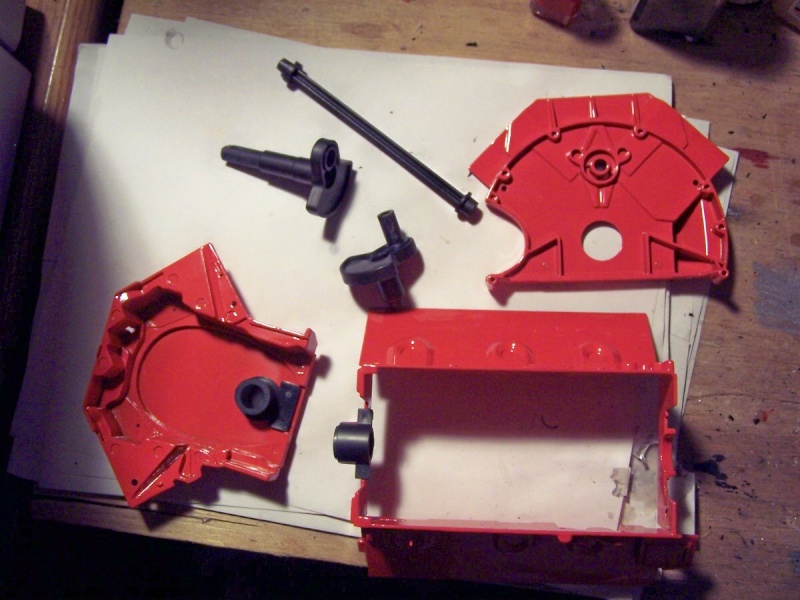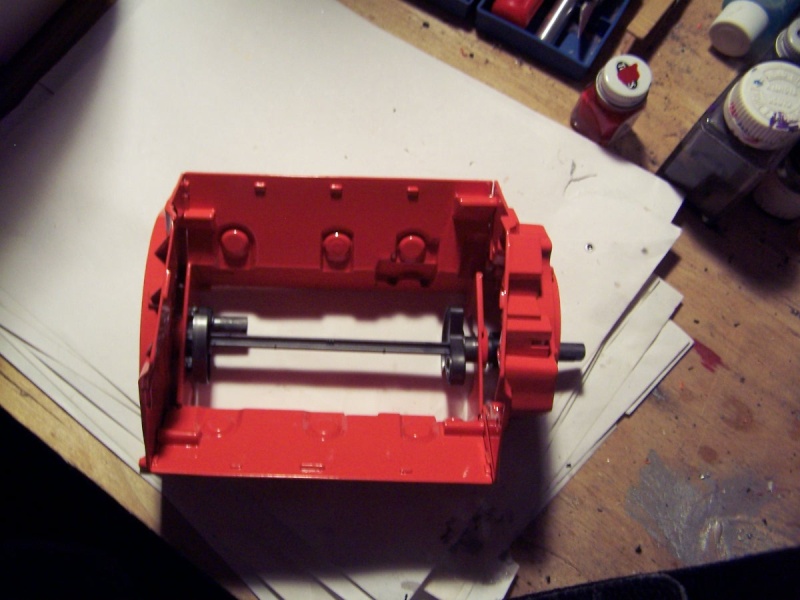 Put the cylinder heads together and glue the intake manifold and heads to the block.
Next you install the oil pan, valve covers and then attach it to the base.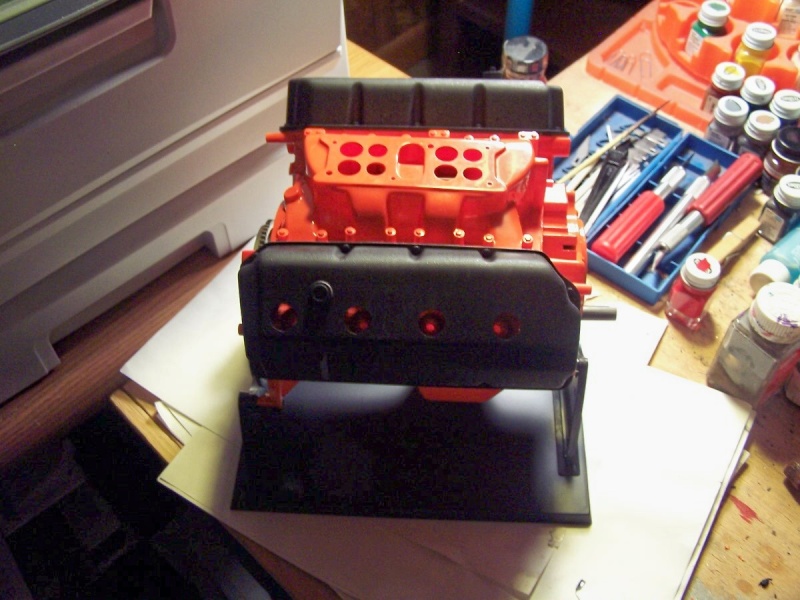 Next you put the two AFB carbs together. Then carbs and spark plug boots go on.
Now it is time to put together all the good stuff. Exhaust manifolds, fuel pump, oil pump, distributor, coil, water pump, alternator, power steering pump.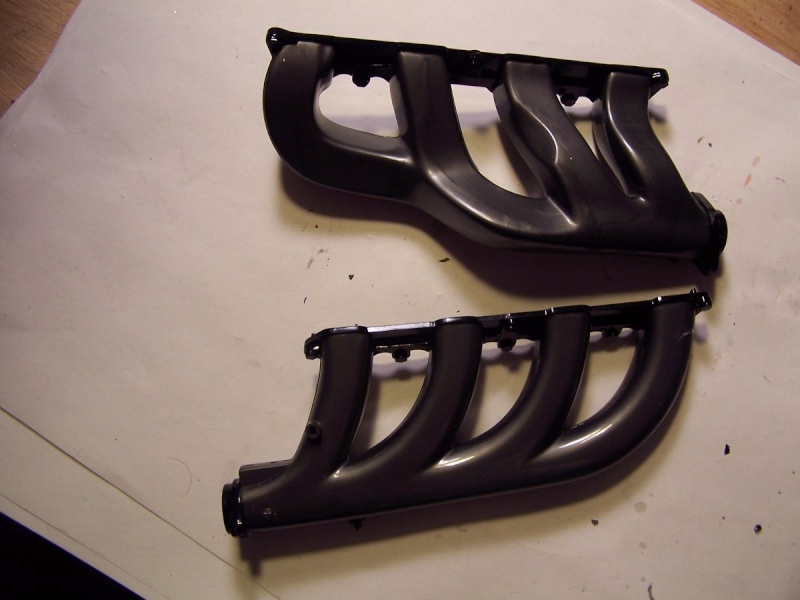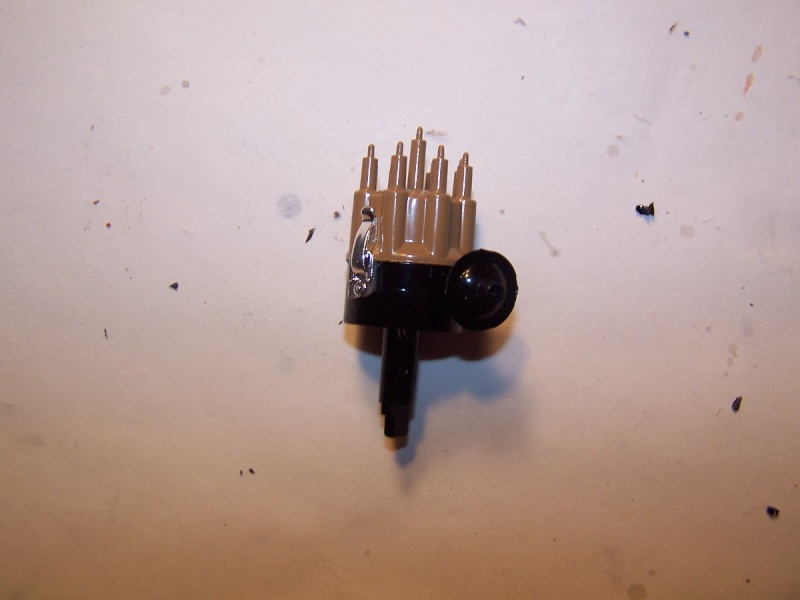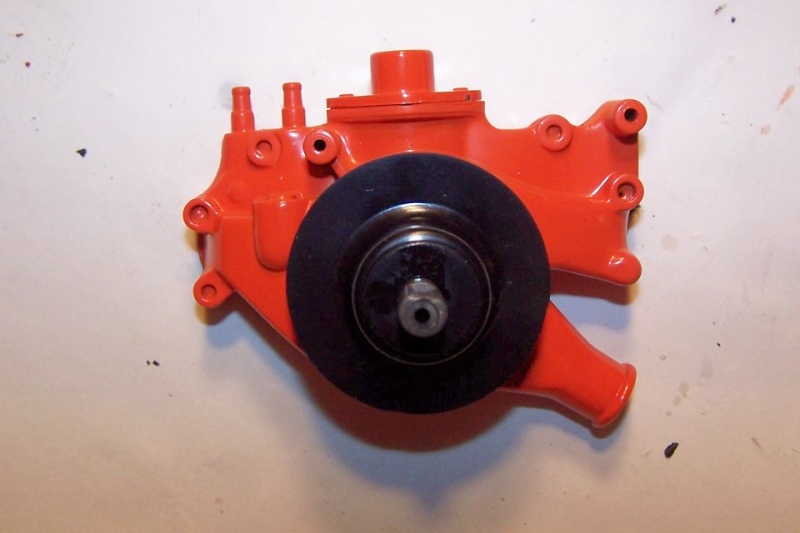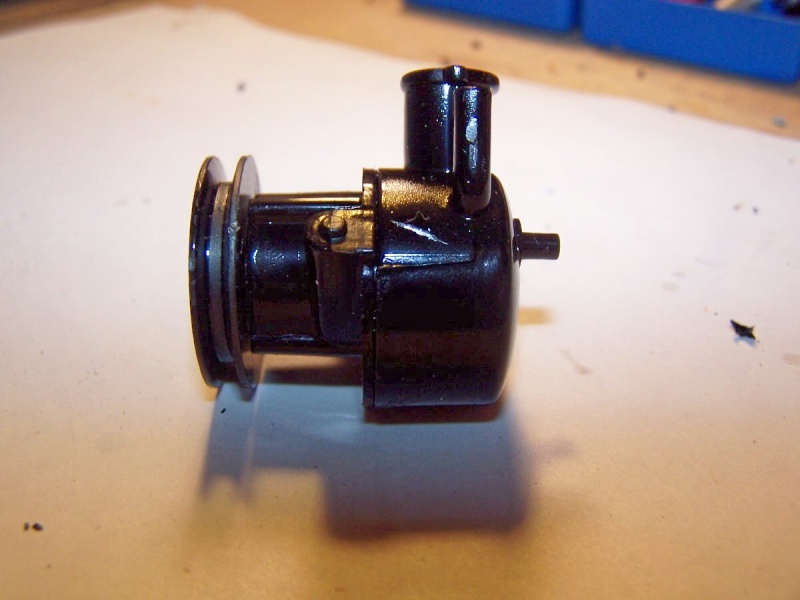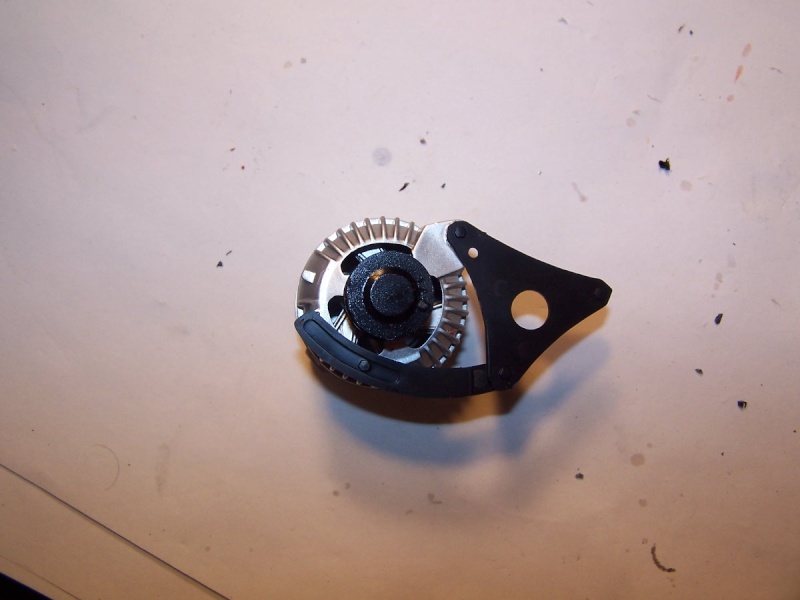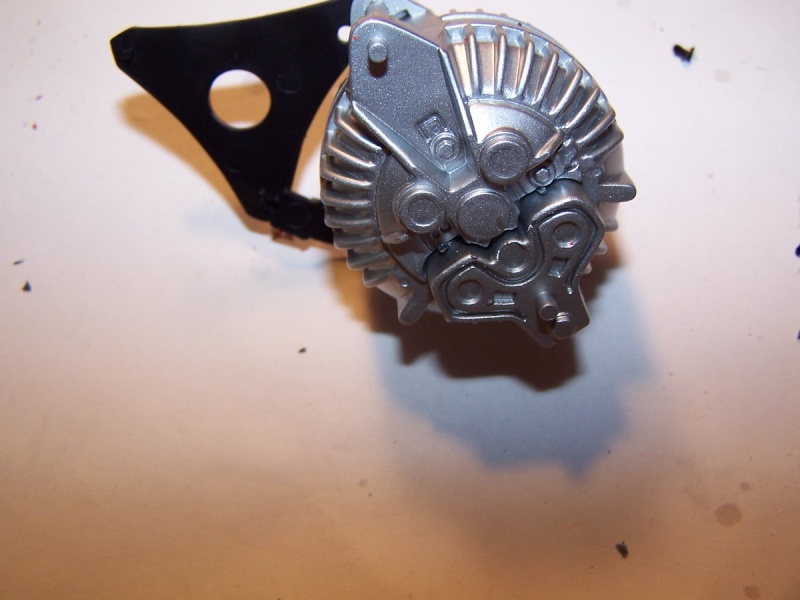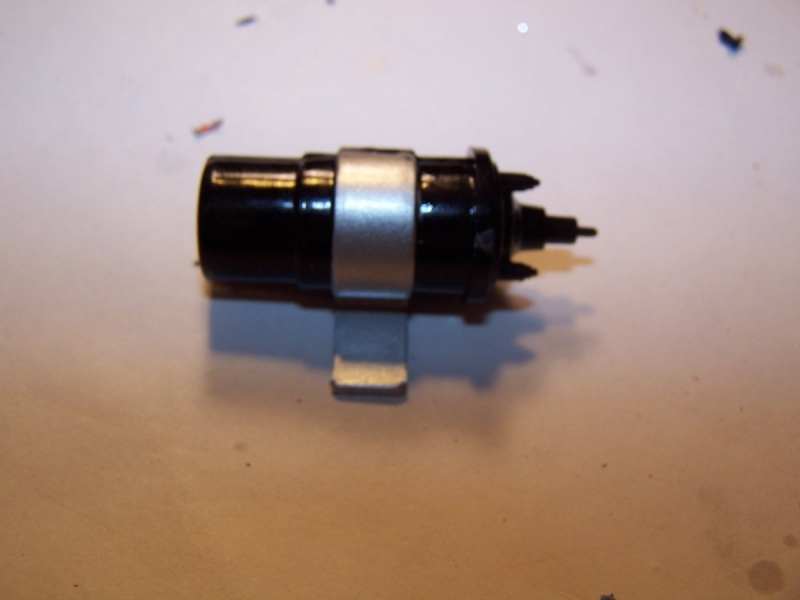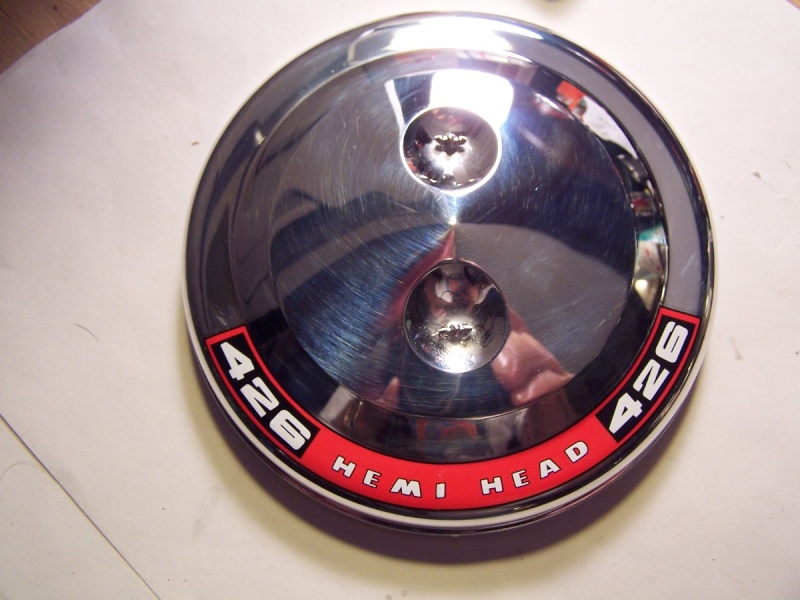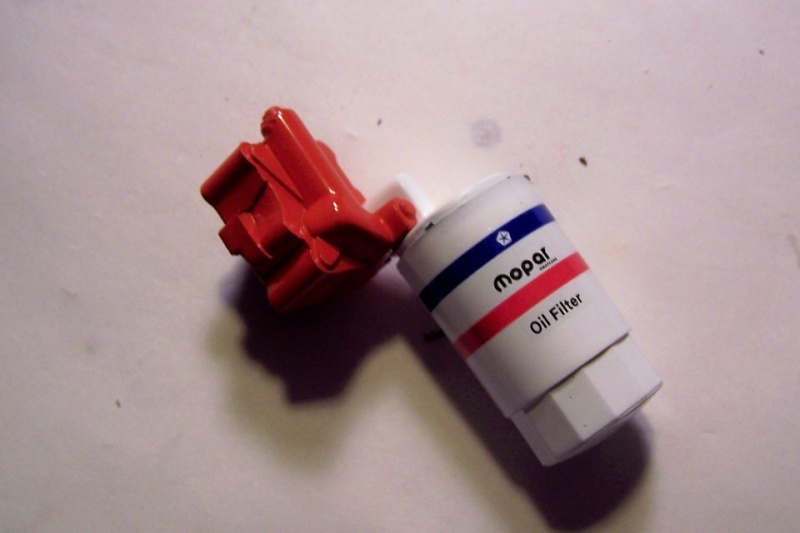 Now that you have all that stuff put together, it's time to bolt it to the block.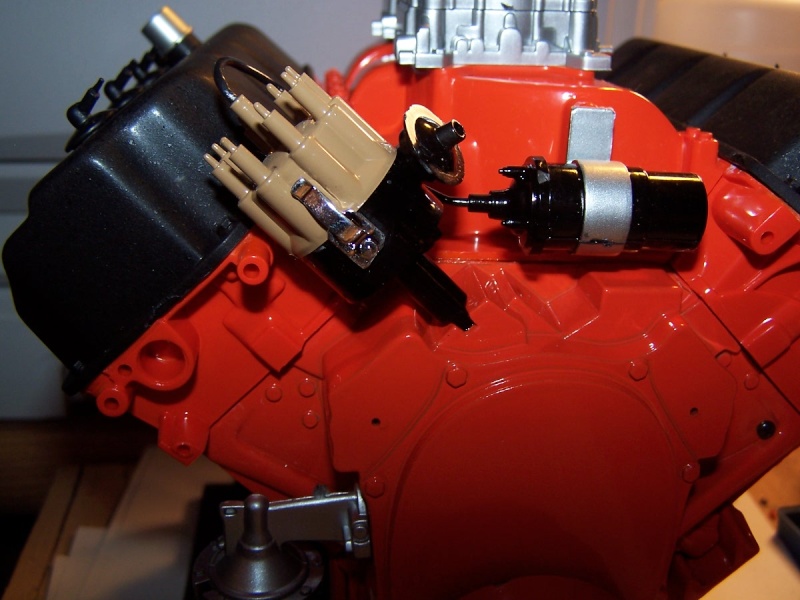 The fuel lines and filters fit well and were easy to install. Not at all like the other two kits.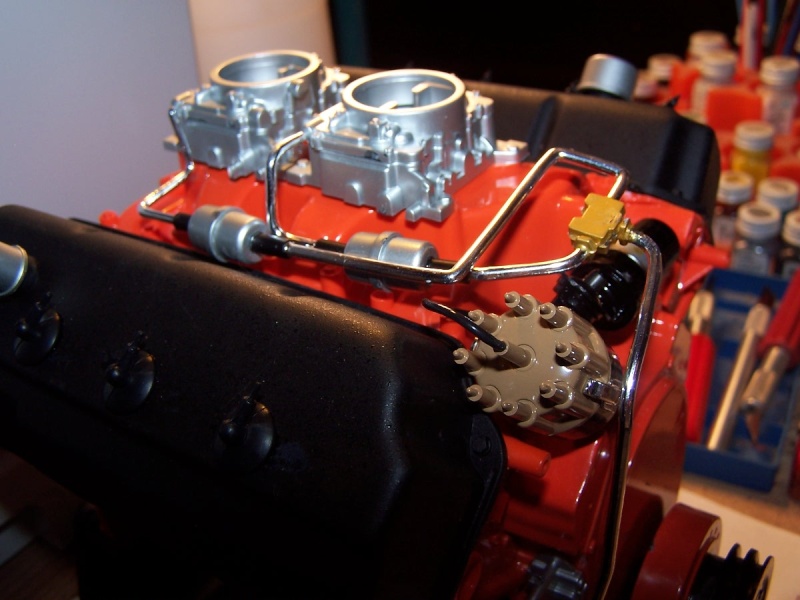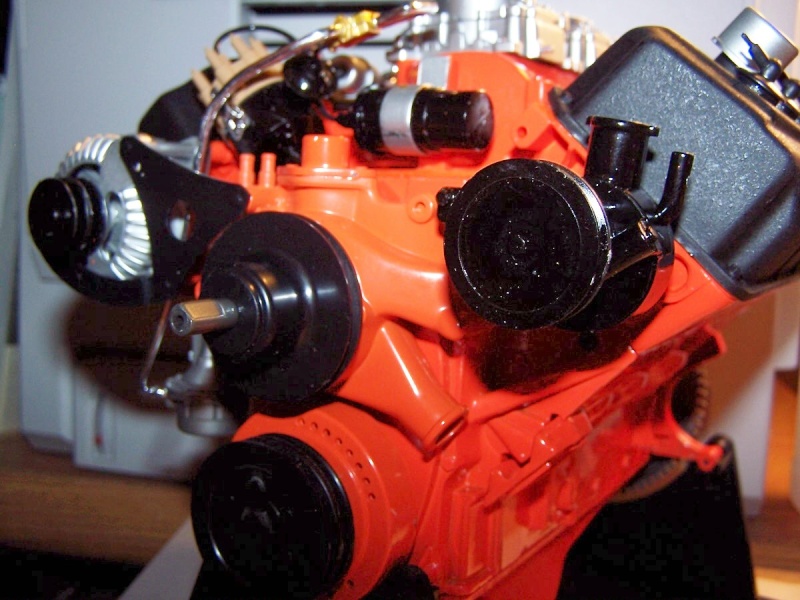 Chokes,linkage and vacuum lines are next.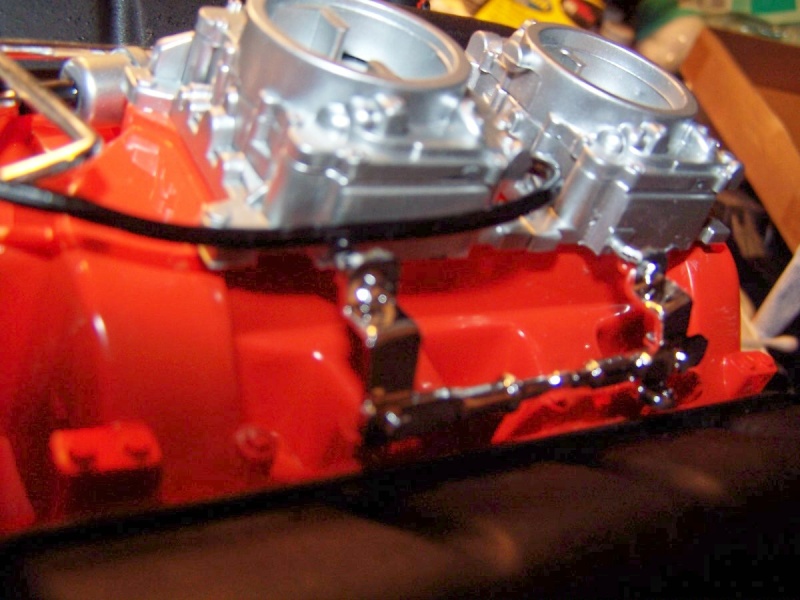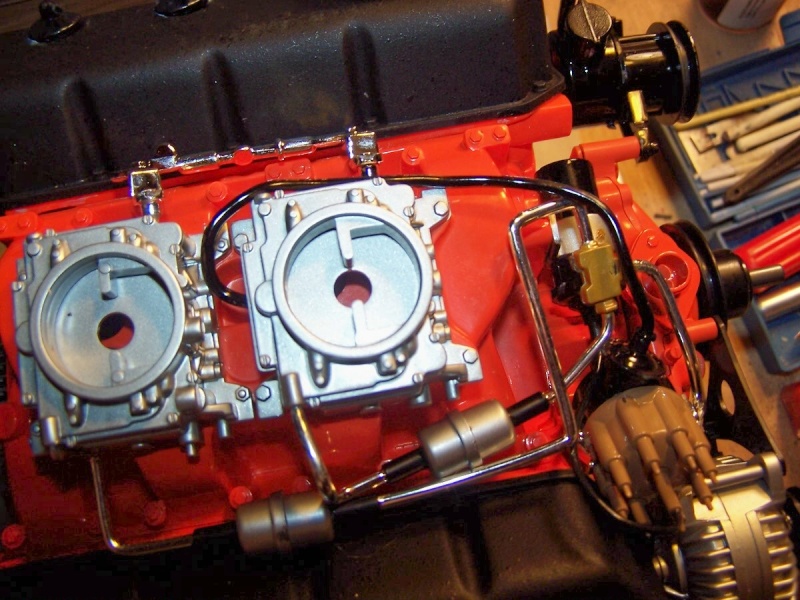 Manifold heater tubes, spark plug wires, fan belts and it's done.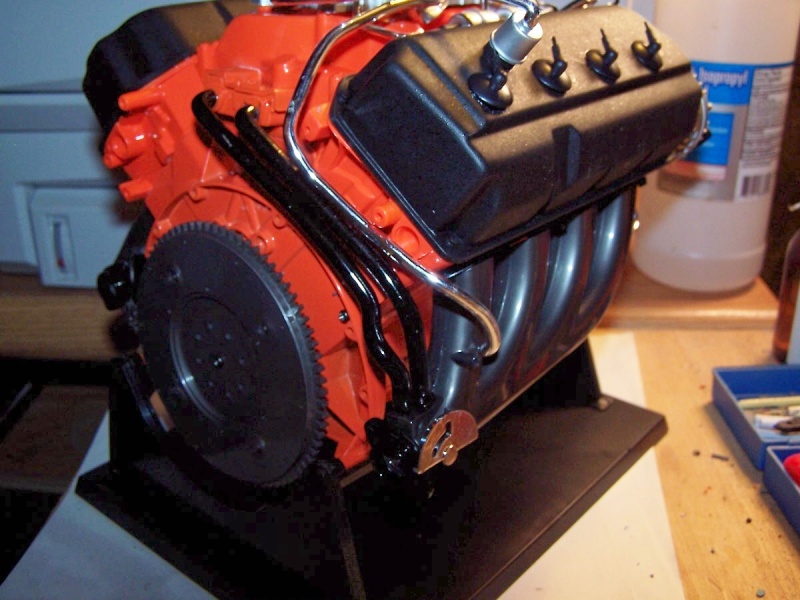 Thanks for stopping by. All Comments are welcome.