Well here it is Saturday morning. Man it is cold here. 22 degrees at 10 AM.
I live pretty close to the Pacific Ocean and this is not normal. Any way it gives me time to build and write on this OTB.
When I quit last time we had the heads together and the valve guides installed. So now it's time to finish the heads and get them onto the block.
The rocker arm stands are glued in using the shafts for alignment. Then the intake and exhaust vales,sprigs and retainers are installed.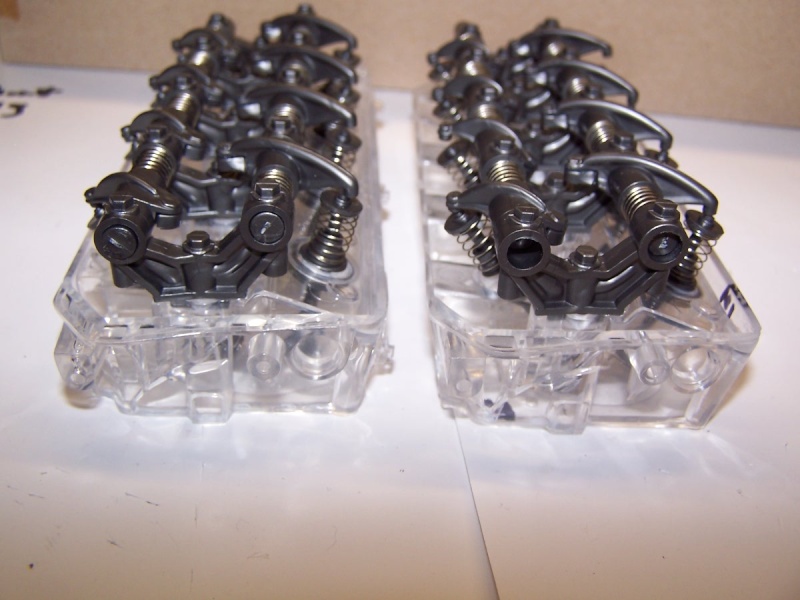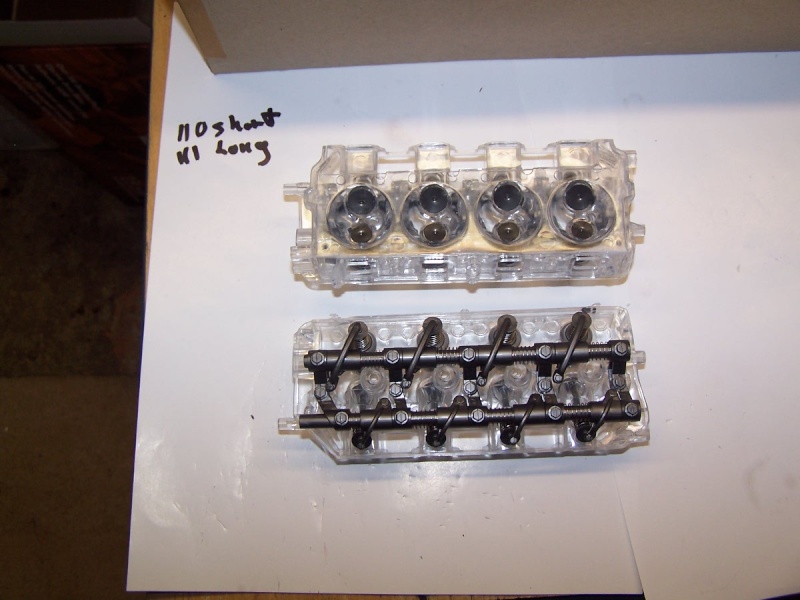 The way this kit is designed. You build the crankcase with the crank,rods,pistons and cylinders Forgot the camshaft. Then you build the top half of the engine. This is everything above the camshaft center line. So you have the combustion chambers, heads, lifters and push rods. Then you glue the two sub assemblies together. The top half looks like this as the glue dries.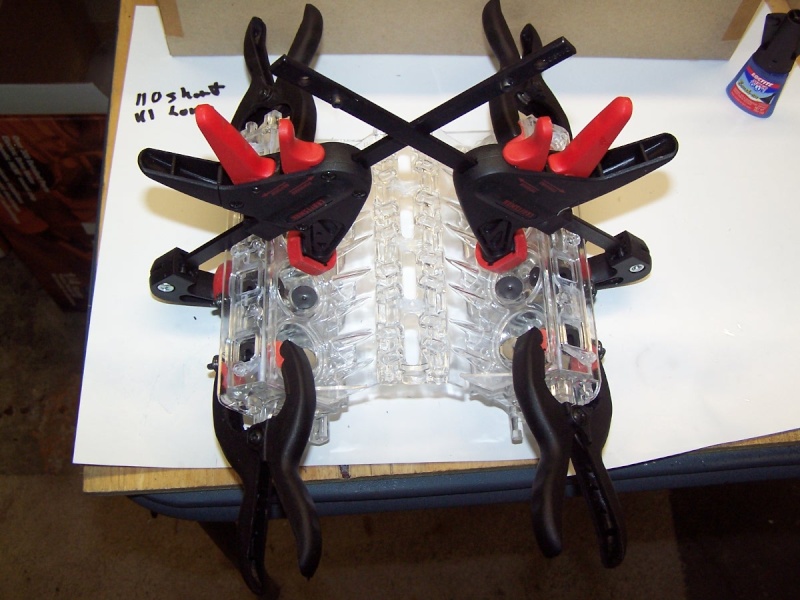 Just a quick note here. I used MEK to hold all this together until I could tell where to super glue it. What is nice about the MEK is it doesn't fog the clear plastic. And this thing has a ton of clear plastic. The finished top half looks like this.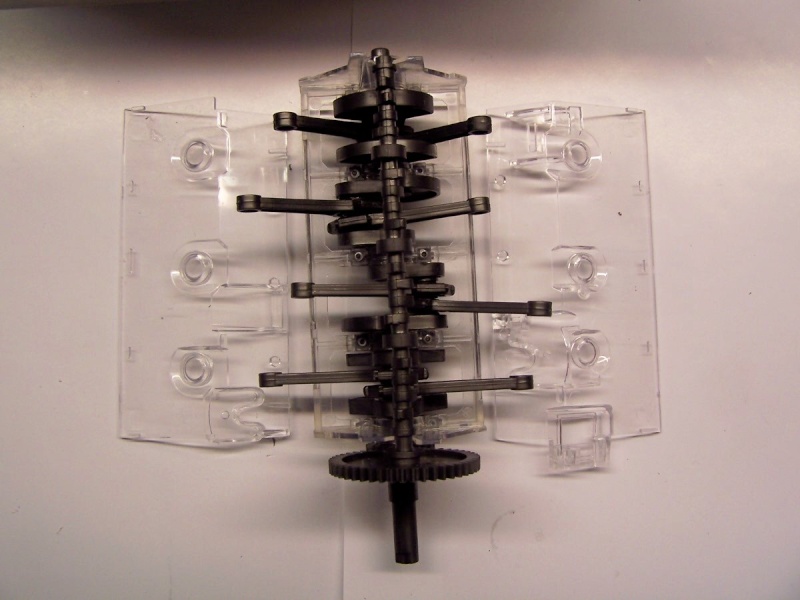 Next you clean the flash away from the front and reatr of the engine. The parts look like this.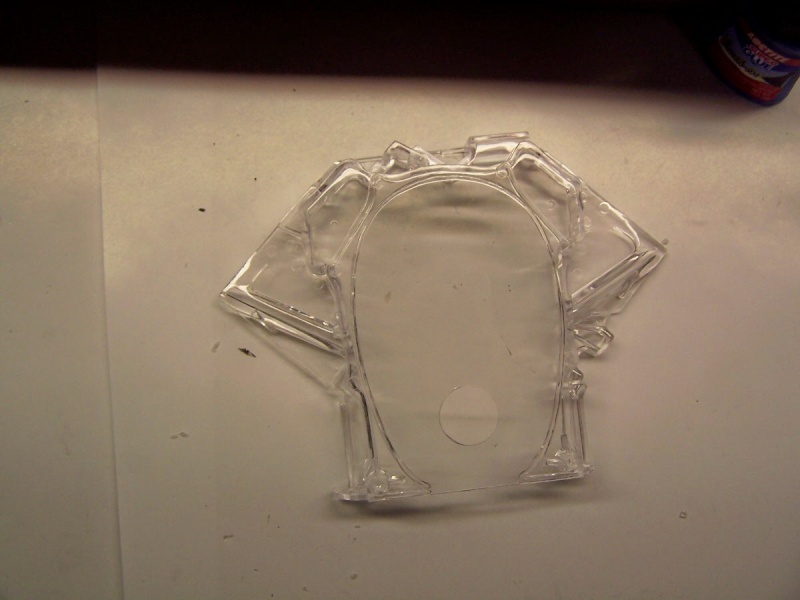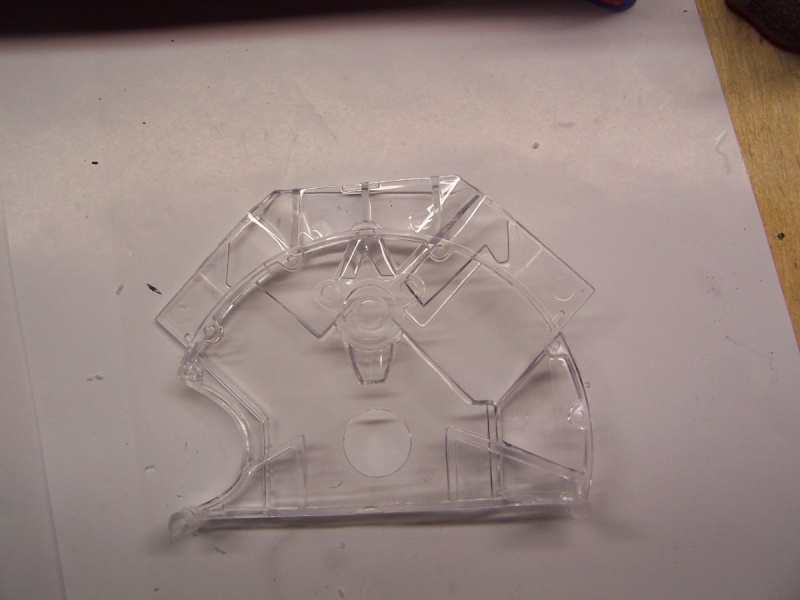 And the valve covers.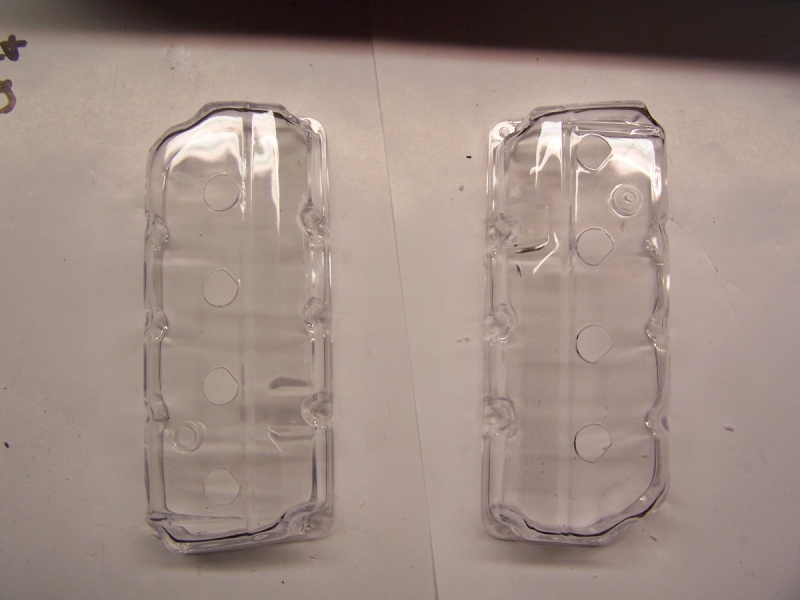 then you put them together.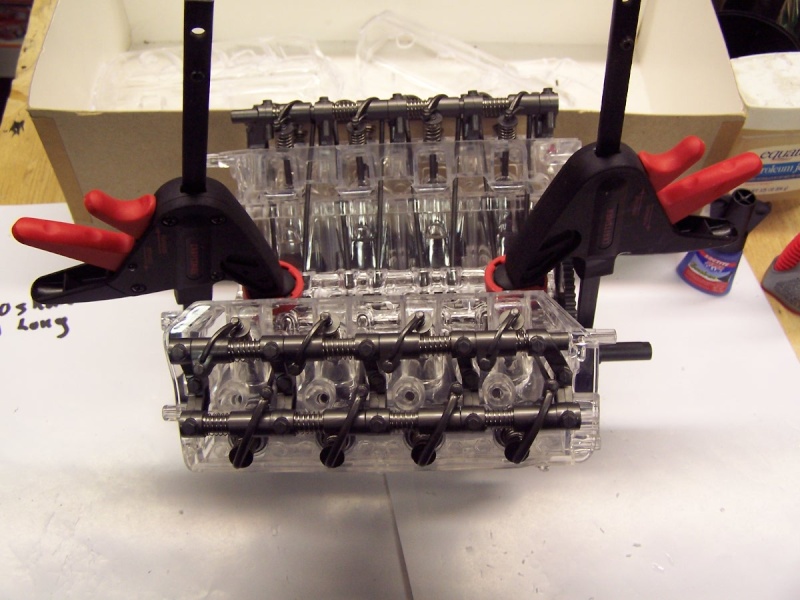 you end up with something that looks like this.
Now time to add the front and rear of the block.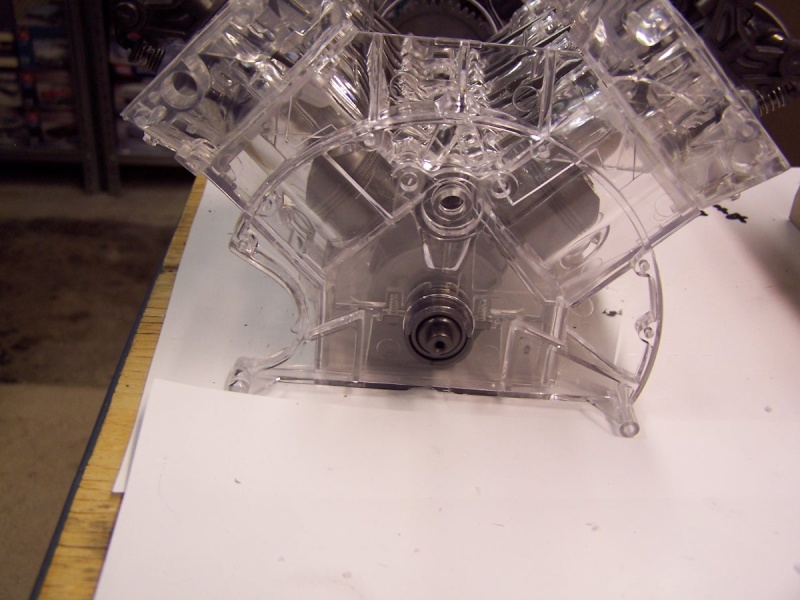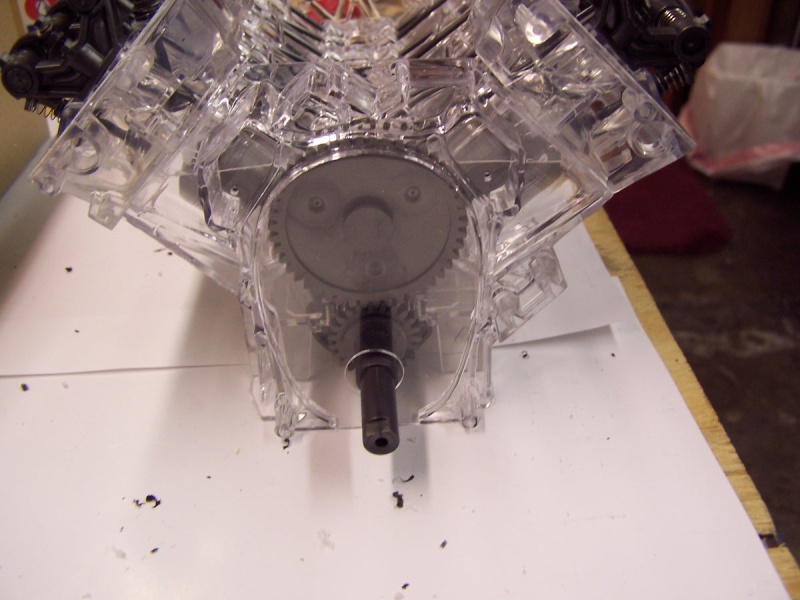 That pretty much completes the mechanical part of this kit. I want to tell you that it isn't as easy as it looks here. The different parts of the block and multi-piece crankshaft take some careful alignment and many,many test fits before gluing. You have to be aware of does it still turn and are there any gaps where the different block pieces come together.
Now it's time to start putting on the static stuff. Intake, valve covers, spark plug tubes, etc.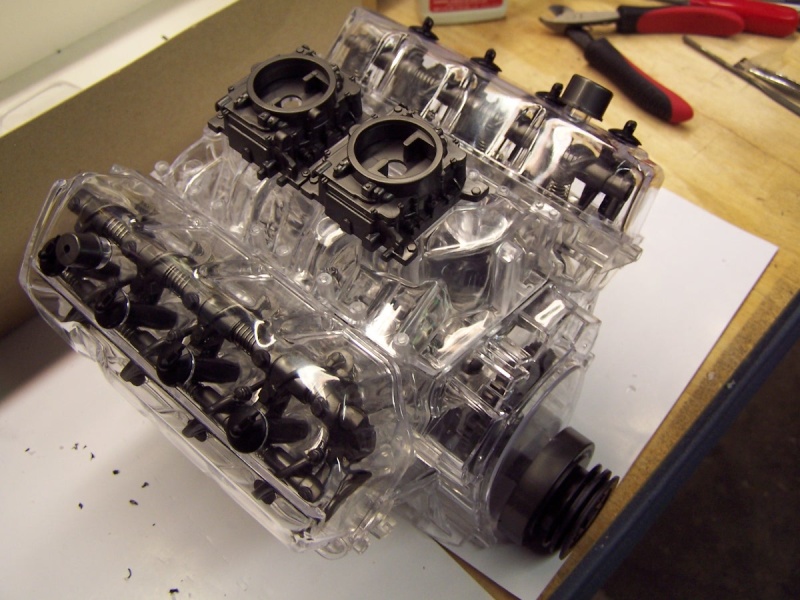 OK Iam going to go work on this beast some more. I will update again tomorrow morning. Before I leave I will say after building the 3 Hawk Hemi's they are the same kit. The only difference is the Hawk kits are static display and the Testor's are visible. The Testor's kit is way more complicated and takes more time to fit everything. But all the rest is the same.
See you later and thanks for looking in. All comments are welcome.