This kit is by Lincoln Mint. Like most of the engine I have built the block is metal and everything else is plastic.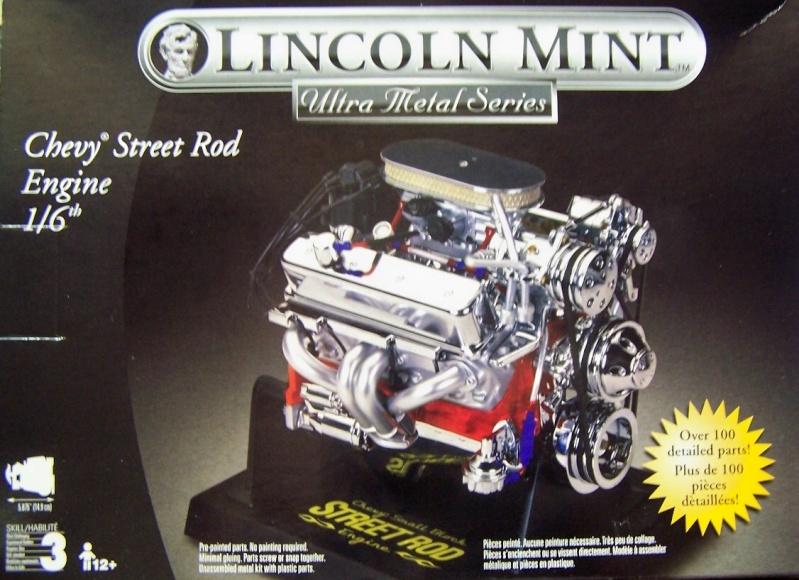 The black and heads are cast together so you start with the oil pan and intake.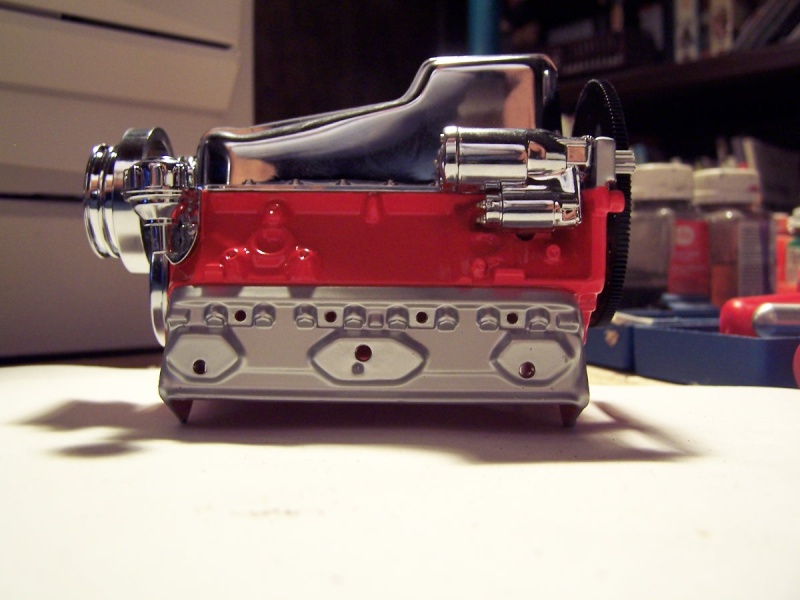 As you can see in the above picture there is a lot of chrome on this one. And this chrome is tough stuff. Very hard to remove for proper gluing.
At this point it goes onto the stand.
Time to start the intake manifold. On this build it is 70% of what you have to do.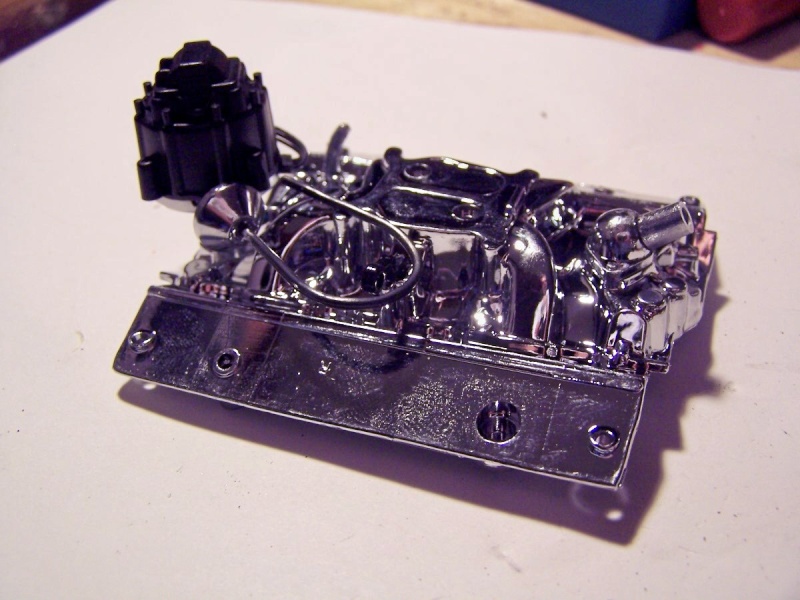 This Holley carb is very sweet. The detail is awesome.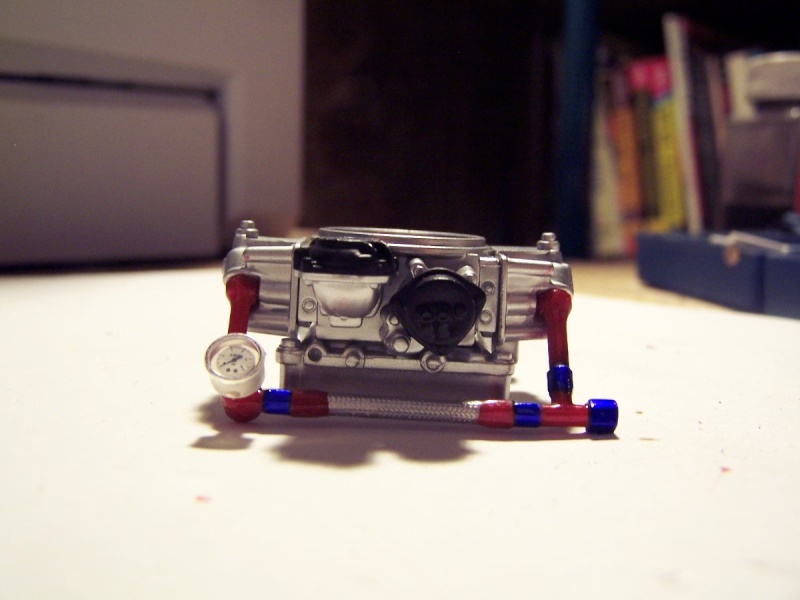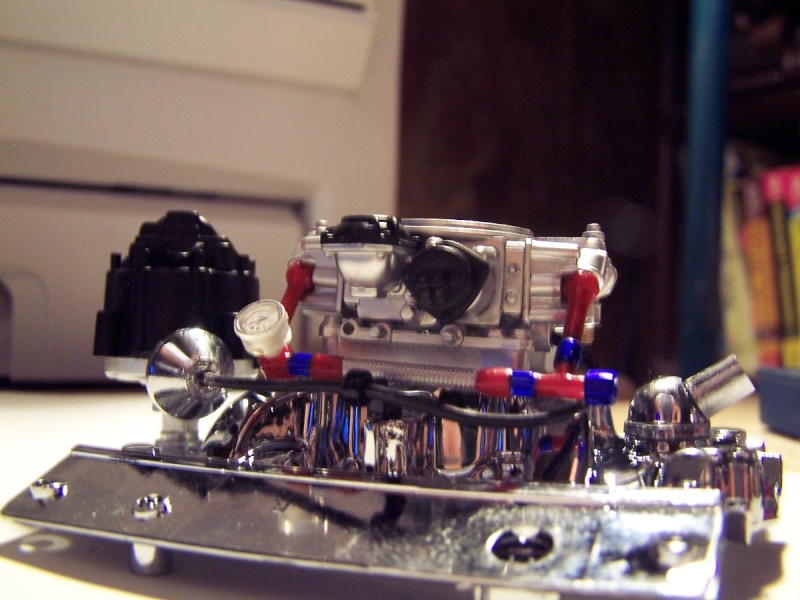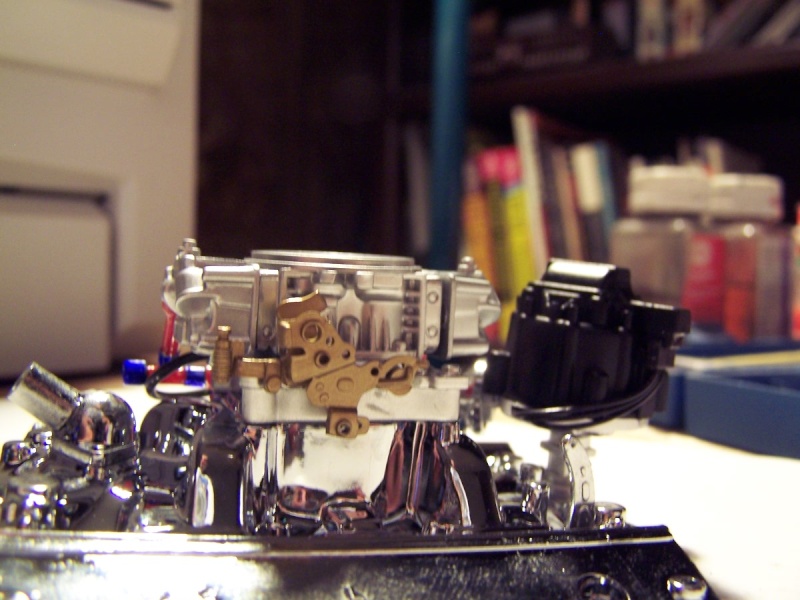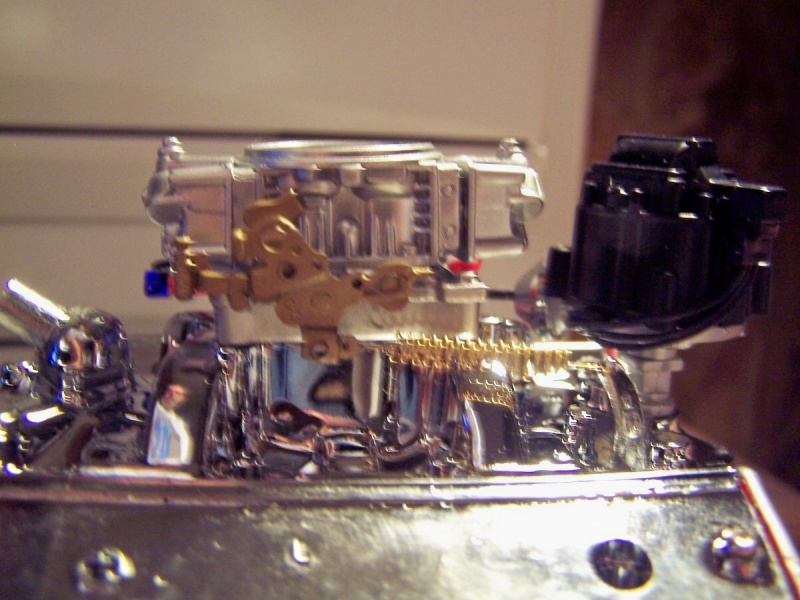 This picture doesn't tell the whole story. In the instructions they say to put the spark plugs and wires on. The wire looms are the kind that are part of the valve cover. If you do this then when they tell you to install the headers. They don't fit. The spark plug wires fit loose onto the plugs so you have to glue everything together. then you get to unglue it install the header and re glue it. AHHHHHHHHHHHHHHHHHHH!!!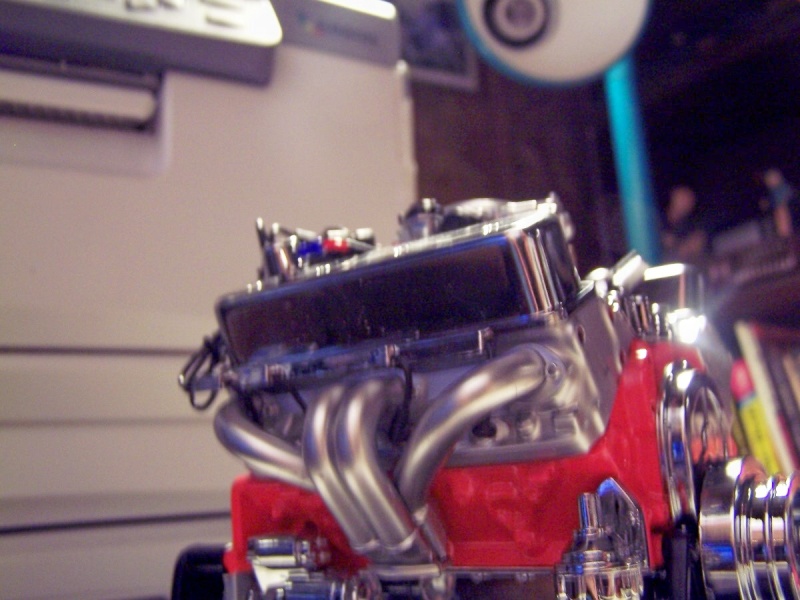 At this point all that is left is the front brackets, water pump,etc.
That I will show in the NMA. Thanks for looking in All comments are welcome.