As some of you already know, last month I was moving the California Dreaming diorama and took a fall when the step ladder collapsed with me.  The dio was rather damaged, but I thought I would be able to repair the gray car.  Turns out I was just not going to make a comeback to the condition I needed to enter it in a contest later this month down in Phoenix, Arizona.  
Several guys had already told me that they thought the gray coupe was too pristine anyway; so I decided to exchange it for the heavily weathered coupe that I just finished recently.  
Here is the new look for California Dreaming.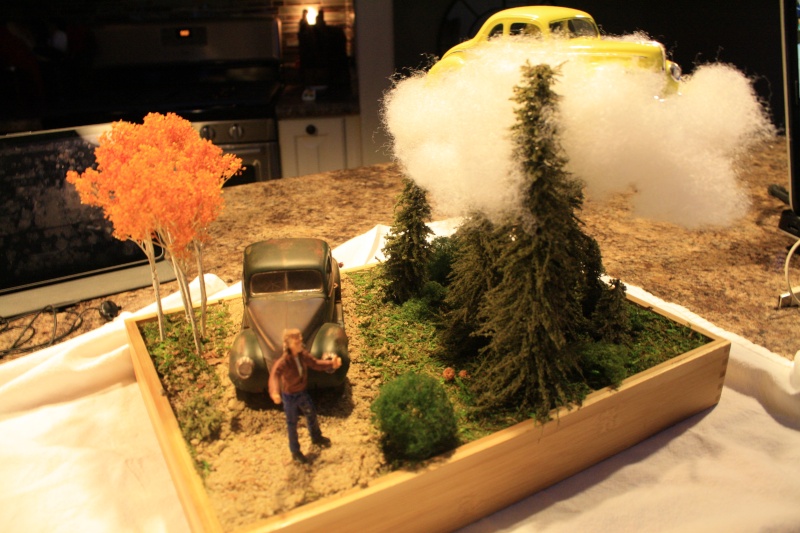 Here is hoping you guys, AND the judges down in Phoenix like it.

_________________
John Johnson

"My second childhood is so much more fun than my first."