Real Name:
Gary Dainton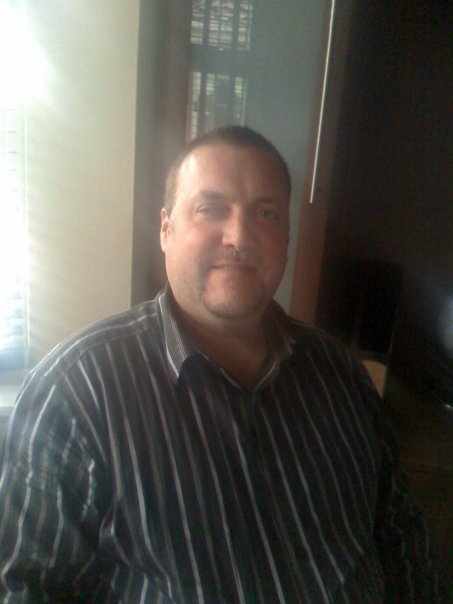 Date of birth:
24th June 1967
Place of Residence:
Westhoughton, Bolton, UK
Occupation:
I had an environmental investigation company but after my son suffered a catastrophic head injury in 2009, which left him severely disabled, I gave him care. His condition became more complex with very brittle epilepsy in 2010 and he requires 24hr care so I gave up the business to provide that.
In 2012 I rediscovered modelling and I can do this on my bench whilst watching Stephen so it's ideal. In answer to the question I guess I'm a carer. Here's my caring station and that's not beer, I've been using some fizzy gold paint, honest!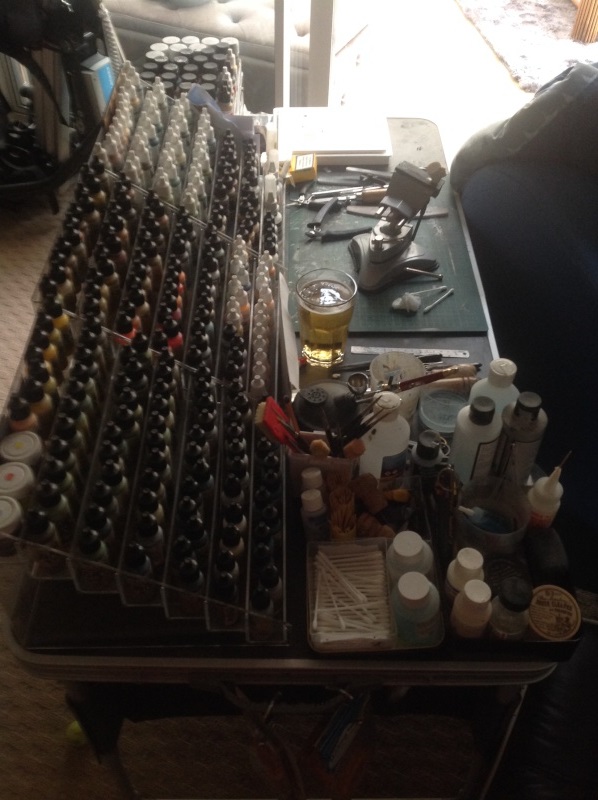 I believe you Gary, I really do.
Interests:
Scale modelling (of course), photography. I used to play the piano and got up to grade 6 but left it to do exams and now I just have the occasional 'plink'. Most importantly, buying model kits and modelling equipment LOL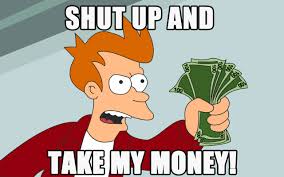 It sounds like you had an interesting occupation Gary, would you care to expand on that a little please?
We carried out ground/water investigation to assess levels of contamination from previous land use such as industry or agriculture and drilled wells for water quality of land gas monitoring, mostly for pre-development sites but also for landfill operations and river quality assessments. Like any job it had interesting days and mundane days but kept me busy.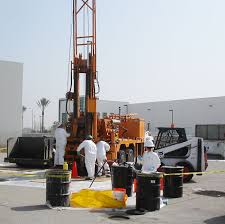 When did you build your first model and can you remember what it was?
Like most kids I dabbled when I was around ten years old and I can remember wanting to build a spitfire, which I think was a matchbox kit but I'm not certain. I was inspired by my cousin who built planes and hung them from his bedroom ceiling
My first attempt ended as more glue than plastic LOL. When I returned to the hobby a couple of years ago i couldn't believe how serious it had become and the levels of skill around. The paints and equipment are staggering now.
Do you play or watch any sports?
Never really been a sports type but love swimming, and used to do a lot of shooting, shotguns mostly but some rifle shooting. I enjoy watching F1, and also the bigger sports tournaments like the world cup, Ryder Cup etc. I have no sight in my right eye so I'm useless at golf though it's something I'd fancy.
What type of music do you favour and who are your favourite artistes?
I have very eclectic taste in music and can listen to almost anything, I suppose my favourite would be classical, especially Bach. I like older stuff like Genesis, Rush, Pink Floyd, Thin Lizzy. The first album I remember buying was Selling England By The Pound by Genesis.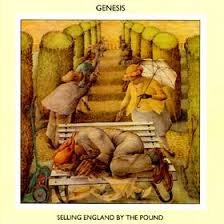 Which are your favourite foods and drinks?
Any fried food and any alcoholic drink LOL.
I love Spanish food such as paella and tapas. I enjoy a nice curry, Indian or Thai especially, and of course good old fish and chips. I do a bit of cooking and my best dish is smoked haddock risotto.
My favourite bottled beer would be San Miguel, on draft I love Theakston's Old Peculiar. We drink quite a lot of wine and like Raimat Chardonnay from Spain, French Chablis and decent French reds.
Above all though good single malt, especially Glemorangie Portwood finish.
In summary I am a greedy 'pisshead'
Who is your favourite author and what genre of fiction do you favour.?
Like all kinds of books and read a lot on my iPad as I have to stay awake all night sometimes. Stephen King is without doubt my most read author but I love classics like Dracula etc. Also read The Strain trilogy not long ago, which they have made into a series which will be ongoing. Highly recommended books , all three.
Above all I enjoy horror and especially enjoy short stories.
Thinking of famous people, who would you most like to meet (past or present) and what would you like to ask or say to them.
That's a difficult one as I don't get star struck at all and so wouldn't be too bothered about meeting celebrities or anything like that. I suppose if you twist my arm up my back I'd say Stephen King and ask him to sign a couple of books, Chopin and ask him to play the revolutionary study just to prove he could do it, and Hitler to ask him what happened when he was young to explain why he was such a stupid prannock!!
Marooned on a desert island which luxury item and which essential item would you take with you and why?? (No means of communicating with the outside world is permitted)
Assuming the availability of food and water, my luxury item would be a lifetime supply of Glenmorangie, and the essential item would be my multi tool weatherman wave knife
The knife would be great for everyday tasks and with that much whiskey I wouldn't care less about communicating with the outside world LOL!
If you could visit anywhere in the world, where would it be and why would you like to go there?
The North Pole, to see the Northern Lights. I've seen short cruises which go into the Norwegian Fjords but obviously don't guarantee the light show.
How many built models do you have in your collection, which are your favourites and why?

A very meagre stash of (hang on I'll go and count).................26 comprising, planes, various vehicles and figures but strangely no ships. Must rectify this at the first opportunity LOL.
I think my favourites would be the two 1/24 Airfix Mossies which I managed to find at a Hobbycraft nearby. This was when they were rare and fetching daft money on eBay. I only paid £50 each for them. They are re-releasing the kit with new decals (same parts though) at a cost of around £130!!
Most occupations come with some funny stories attached. Can you bring any to mind?
I don't know about funny but we did some stupid things. I remember sliding down a steel cable running from the top of a drilling rig mast by holding onto a snatch block attached to the cable. A very unconventional zipline and hair raisingly scary.
Strangest story (which you can choose to believe or not), would be whilst working on an old farm in Somerset.
The landowner allowed us to stay in one of the cottages which had four beds in a large upstairs room. There were three of us and on the first morning one of the lads seemed out of sorts so I asked him what was wrong.
After much cajoling he said that he'd seen a little girl walk across the room and into a large cupboard/wardrobe against the wall. After realising he was serious we looked inside the old wardrobe and found nothing. Moving it from the wall however we found a door which we forced open to find another small room in which was a child's bed and rocking chair.
It took us approximately twenty seconds to pack up and leave to a local hotel.
Which are you favourite films?
I love the old Hammer films but haven't got a particular favourite. Young Frankenstein, The Ninth Gate, and the old Basil Rathbone Sherlock Holmes films.
What is your favourite car/bike/plane.
E-Type, I'm not a purist though. I like the V12 series III as much as the series 1 and it has power steering!!!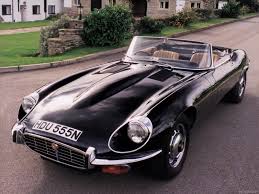 I'm not a Bike nutter but one of my friends once had a Kawasaki Z1300, and it was very impressive and the square headlamp was something really different at the time.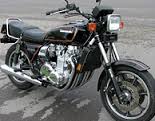 Favourite plane, after much consideration I think would be the Harrier. It gained iconic fame during the Falklands war and what I've seen it do at air shows is amazing.
If you could change something about our hobby, what would it be and why?
Some people in the hobby are too politically correct.
I left an internet forum after the moderators changed a post containing the name of Guy Gibson's dog, apparently a lot of people complained and a discussion was had about it on the forum which, being a military modelling forum, I found quite unbelievable. I told them where to stick it and left.
I yesterday left the 'Facebook Modelling Society', because the admin removed a post from a member showing a model of a topless woman, which was beautifully painted. They claimed that young children see the forum posts. Another heated argument ensued and the forum banned any models depicting semi naked ladies! Goodbye Philistines was my last post.
My point?. This is a hobby first and foremost. However the quality of work which some people produce, in particular the Spanish figure painters (many of which are Facebook friends), cannot be regarded as anything other than art. The same can be said of any piece finished to a high standard with detailing, weathering etc..., be it a vehicle or landscaping in a diorama. Would we protect young children from classical art? Do these idiots cover their kid's eyes when walking round museums or galleries.
I'm not endorsing erotica or pornography or the depiction of gratuitous violence for the sake of it, but if we start to ban artistic pieces which are a little risqué, then pretend that dogs weren't called 'Nigger', then ban swastikas, where will it end. Perhaps someone will make a fortune by bringing out a few kits of this LOL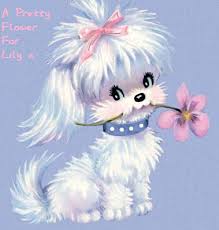 I hear you on that point Gary. Far to many 'do gooders' in the world these days.If you could have one wish granted to you, what would it be?
For Al to stop asking me questions LOL  
Only kidding Al. My one wish would be for Stephen to win his legal case which has been ongoing for six years, so he can get back some quality of life with proper equipment and have a holiday.
People involved in our early lives often have the most influence upon us. Would you care to tell us who that person was for you and why?
One of the older tutors at my school was a fighter pilot in WWII, all be boys regarded him with quiet awe. I went off him for a bit after he caned me for smoking, but he was a brilliant man.
What was the daftest thing you ever did that you care to admit too?
This interview. LOL.  
Buying an MGB and having a holiday instead of buying a house. The house was £16,500 when I decided on the car. Less than a year later it was back on the market for £30,000!!! DOH!!  
Finally, is there anything else you would like to add?
A big thanks to all for making this the best forum I'm on and to you Al and Paul for your encouragement and support when I first joined the other forum in 2012 as I began to model again. The hobby has played a major role in helping carry on over the last few years.
Gary, many thanks for taking part in 'In the Limelight', It's been a real pleasure.