Well it's time to add to the madness here. I have started this kit and will show what's going on. The kit is even simpler than I thought it would be. There are 57 parts but some of them aren't used. Two fuel tanks, two sets of wheels, two exhaust systems.
So this is where I am. I wanted to do some things I haven't tried before, other than an experiment and figured that all the chrome on this one would let me do it. Two sets of decals in the kit so I picked the one with the white lettering and gold dice, so white and gold. Then painted tall the white parts (expect seat and battery) with House of Kolor Solar Gold Metallic, then painted everything with House of Kolor Violette Kandy.
I am pretty happy with the way it turned out, but it's a hard color to photograph. When I look at the parts they are a happy shade of Purple, when I photograph them they look more Brandywine. When I used the Violette paint to do the flat spots in the spokes of the wheels, the purple really showed up with a chrome under base. Next time I will use a silver metallic under base and see where that puts me.
Gold Under base: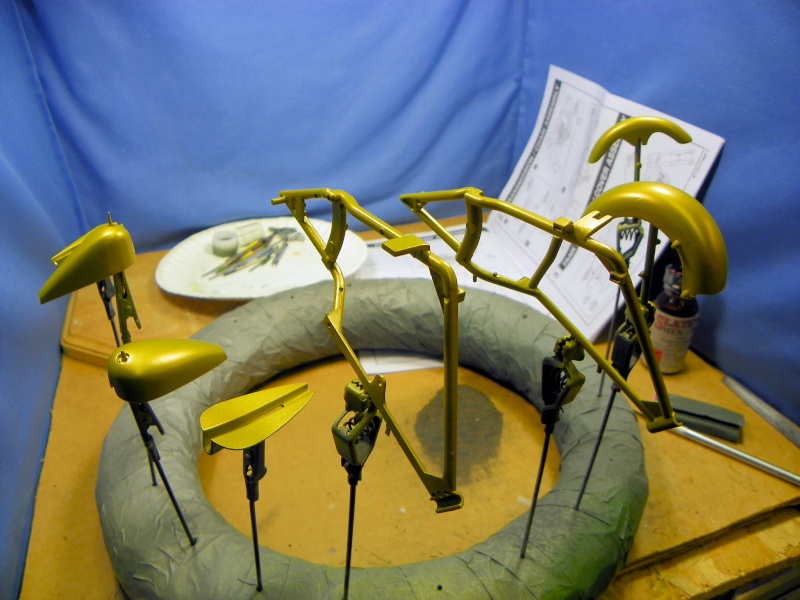 with candy paint on:
Here is a little mock up. You can see the difference in the hue of the Kandy Violette looking at the spokes of the wheels and the frame.
Everyone seems to have an idea about washes and how to make them or where to buy them. For a couple or more years now I have been experimenting with the Dulpi-color Metalcast paints. They are really transparent paints, like a candy, and give a stunning effect when put over model car chrome. I have used the Red and Blue for A&N fittings and it works awesome. So I have been wanting to use some of the new color "Smoke" in a build. It is like a transparent Black color , Candy Black for want of a better name. So by holding the spray can 18 inches away from the parts and misting the black on you get a permanent Black Wash that brings out the detail of the chrome parts.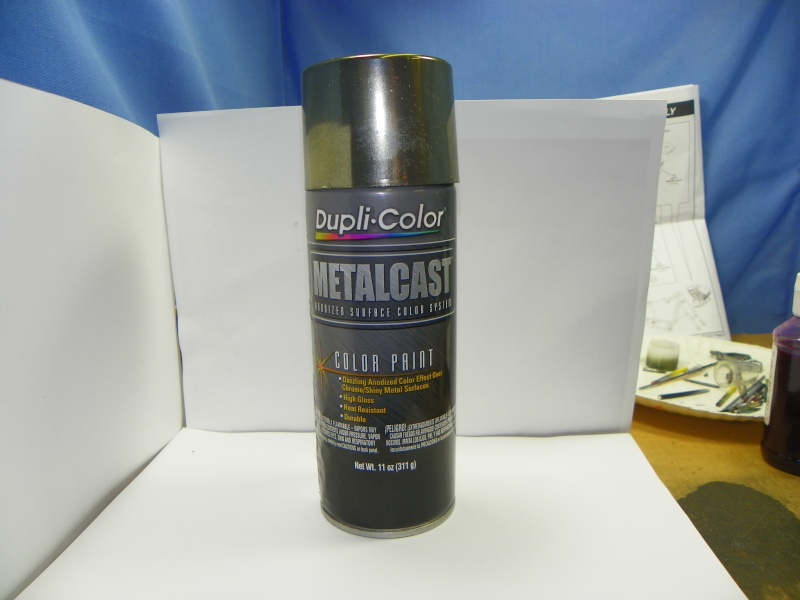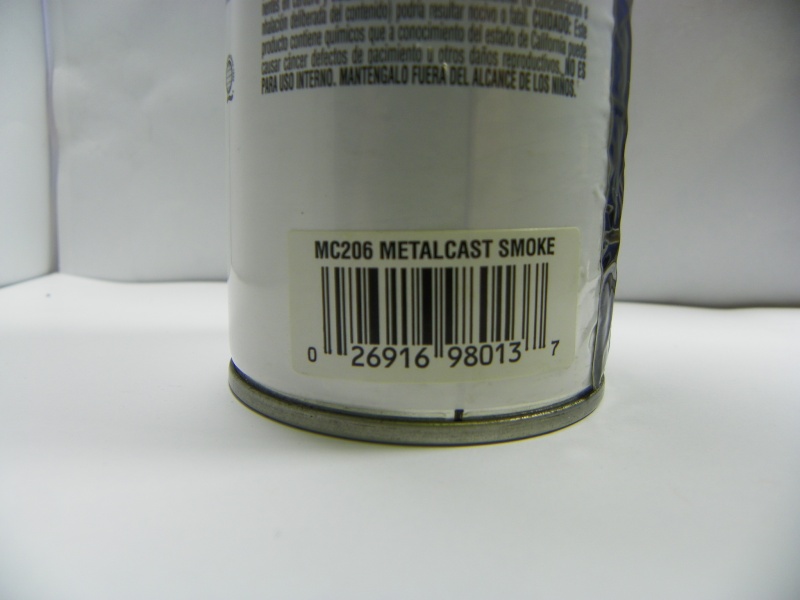 Here are the engine and brake rotors after two coats. I am gonna stop here. You can put it on but can't take it off.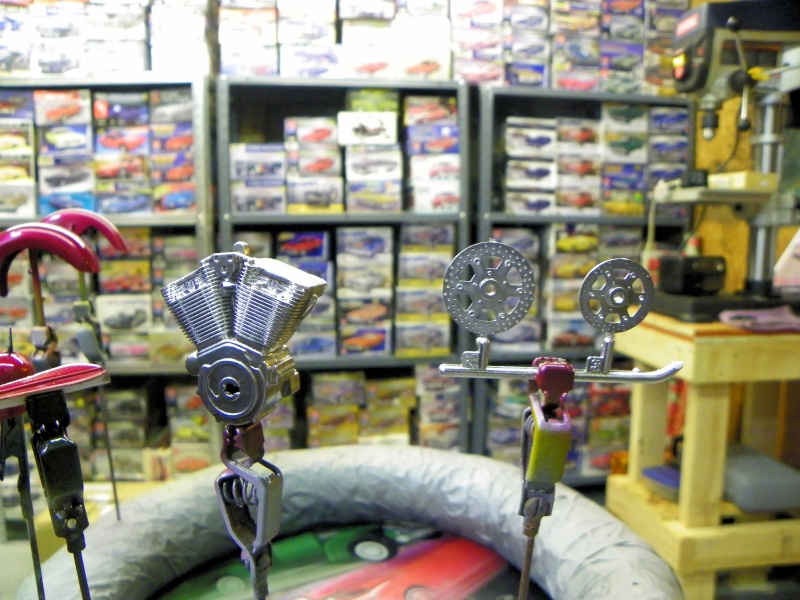 Here is a picture to try to show you the difference between the painted and unpainted chrome.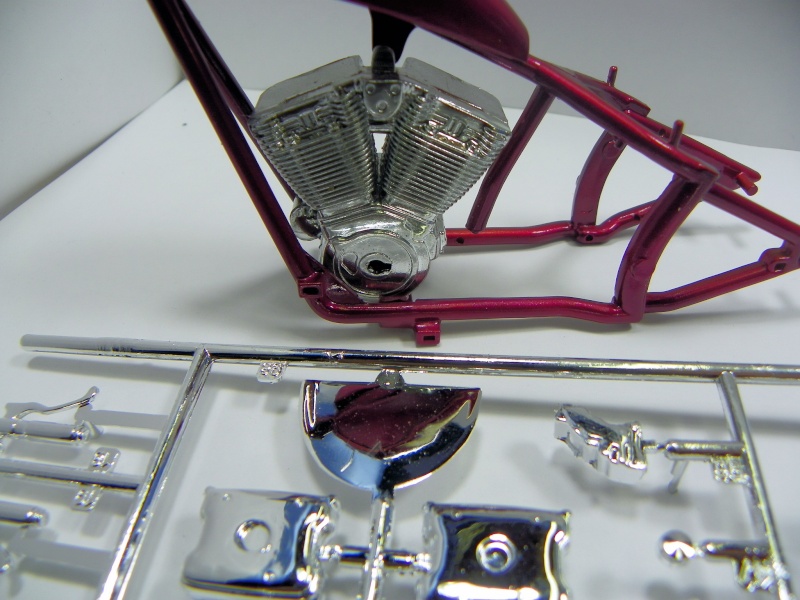 So that's where I am at. I have three coats of clear on all the color parts and will cut and buff it before putting the decals on. Now I am on to mess with the chrome parts some more. All comments and questions are welcome.