Skid wrote:

The colour looks gorgeous John and I for one, am glad the modern hemi didn't work out!! LOL
I really like the color  too Al.  I'm kind of sorry the Hemi didn't work out though, but it was just going to take too much time and effort to make it work.
The final color  coat is on the coupe now.  The body still needs polishing, waxing and BMF.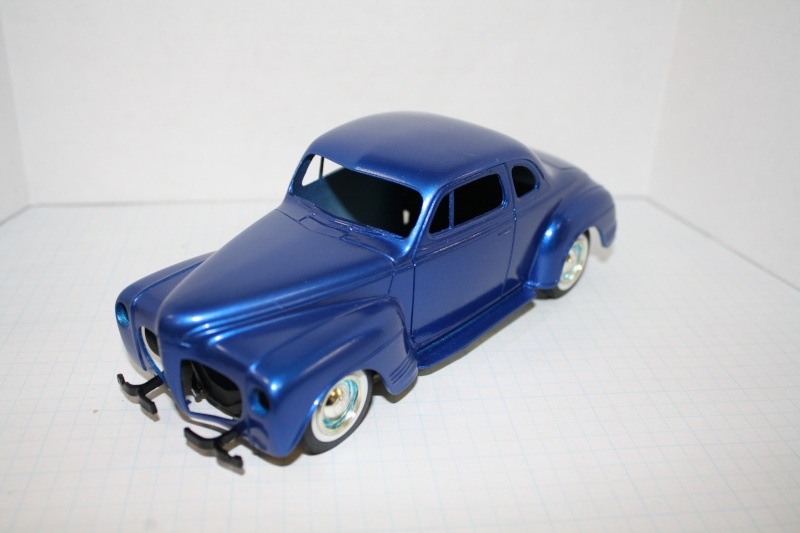 The front end has been lowered approximately 4 scale inches by reversing the spindles.  The rear end has been raised approximately 2 scale inches creating the stance shown.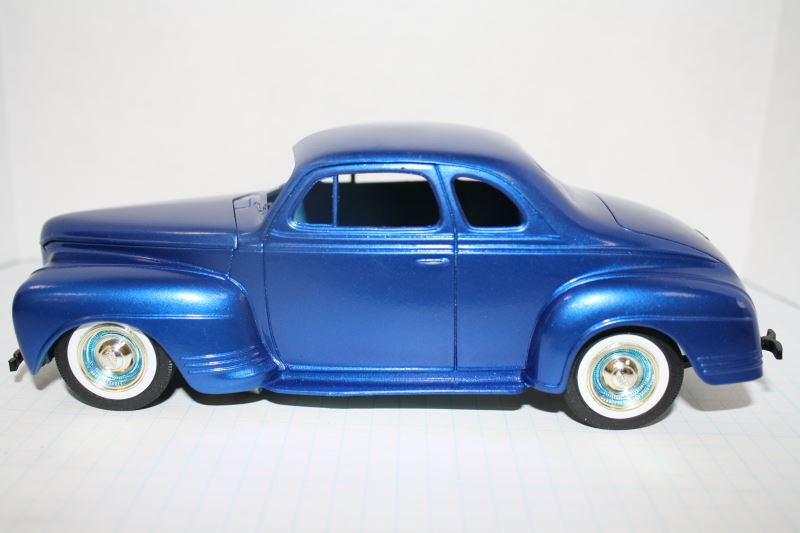 Dropping  the front end has caused the exhaust headers to come too close to the ground.  I have an idea for fixing this problem and will probably be able to get it done today.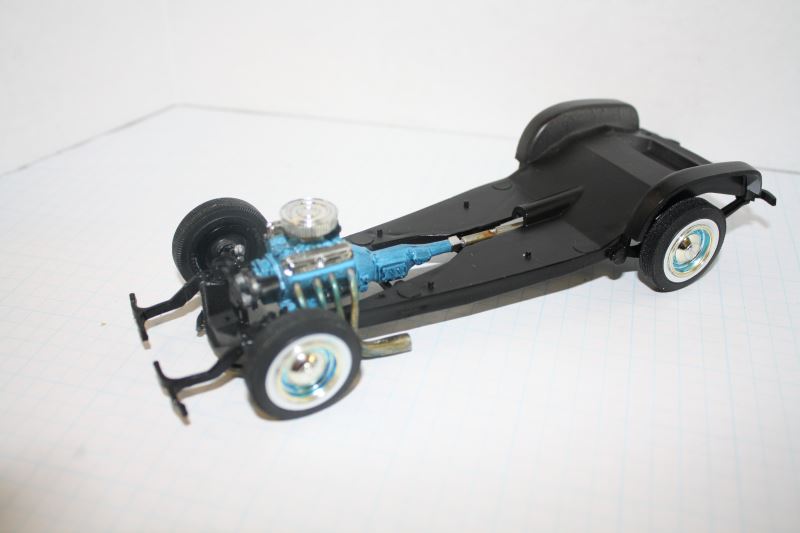 I had planned on this being a "quick" build, but it doesn't look like that is going to happen.  The model has served its purpose though of getting me back in the mood.

_________________
John Johnson

"My second childhood is so much more fun than my first."