84 pieces in those tyres guys. They look good John.
I have the chassis built. It comprises of no less than 38 parts. Some delicate parts have yet to be cleaned up.
Location points are tiny and all but useless. Slowly, slowly is the way.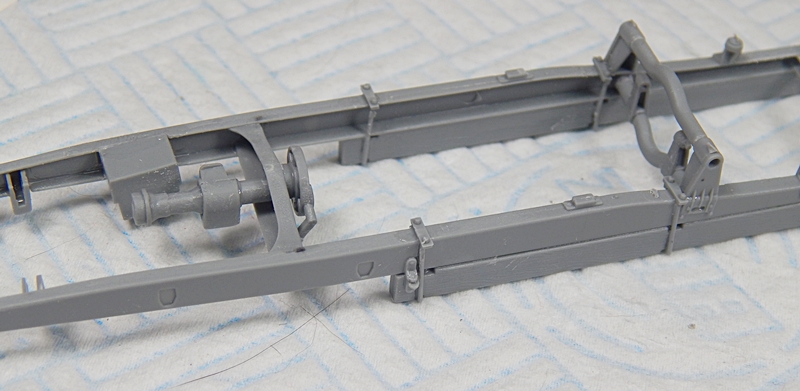 John... beware cutting the bed shackles off the sprues. They could easily break. And I'd advise clean up, only after they are installed. I tried to clean one and it instantly broke into three pieces.
You are going to have fun with the  shackle retainers. They are tiny and made my fingers look and feel like Elephants feet!!!! LOL
_________________
Al.
"
Success always demands a greater effort."
 Winston Churchill
"Success is failure turned inside out"  Unknown