On October 4th Butcher Bob and I were invited to display some models at the Quinault Casino. They have two Cars shows there a year So this is the Fall Show. The other is In April. They had a table setup inside the casino in the Venders Hall. It was very cool to be there. Don Richardson and Larry Fosse were both there with Car Magazine Cover Cars. We Were hoping to meet some more local modelers.Well that didn't happen, but we did about 50 people that said "Hey, I used to build them when I was a kid."  Bob would always reply "We still do because it keeps us young at heart." I would say "We grew older, we didn't grow up." Our display was well received and we have been invited back for the April Show and again for next October. I am thinking we will do it.
I had one guy say. " I got a model kit at home I want to get rid of. If you build scale engines you might be interested." So I got his phone number and called him up yesterday. I went over to his house and bought a new sealed inside Renwal Visible V-8 for 20 bucks. I have been looking for one for years but they are always incomplete. Usually missing the spark plug lights bulbs and the electric motor.
Here are a couple of pictures. I will post a loink to the show when I get the pictures uploaded to photobucket.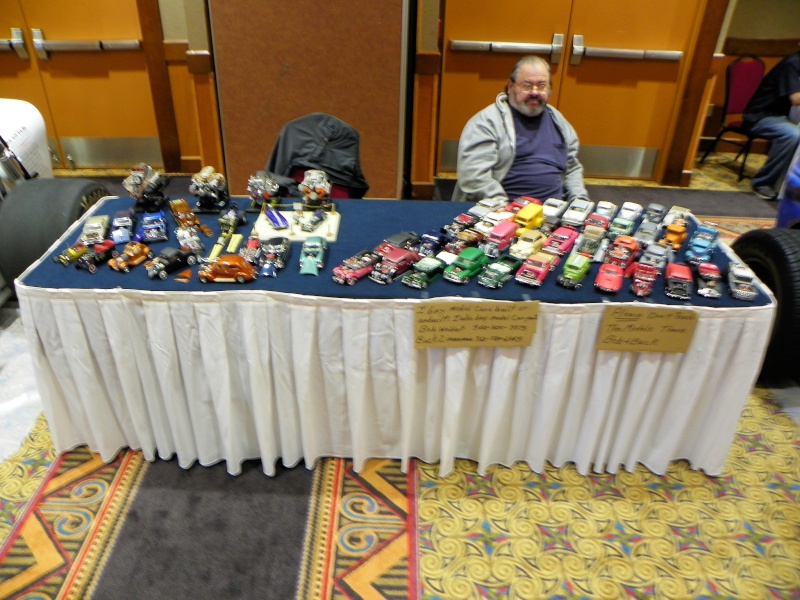 And the engine kit I scored.