The Northwest NNL, Model Fest, was held on Saturday March 29th, 2014. It was a very nice show and well hosted by SABA. I big thanks to those guys I know that a show like this doesn't put it's self on and run this smooth.
Some of the highlights:
There are only 8 awards given out at this show each year. Best GM, Best Ford, Best Mopar, Best of Show Senior, Best of Show Junior, Theme, A plaque for the best Classic (sorry can't remember the name of it now) and The Bob Paeth Memorial Award. So winning is a big deal. There were about 320 models entered. I won nothing But Butcher Bob won the Bob Paeth Award with a Model he named "Redneck". He had stayed up all night Friday night to finish it for this show. I was very happy for and proud of my friend.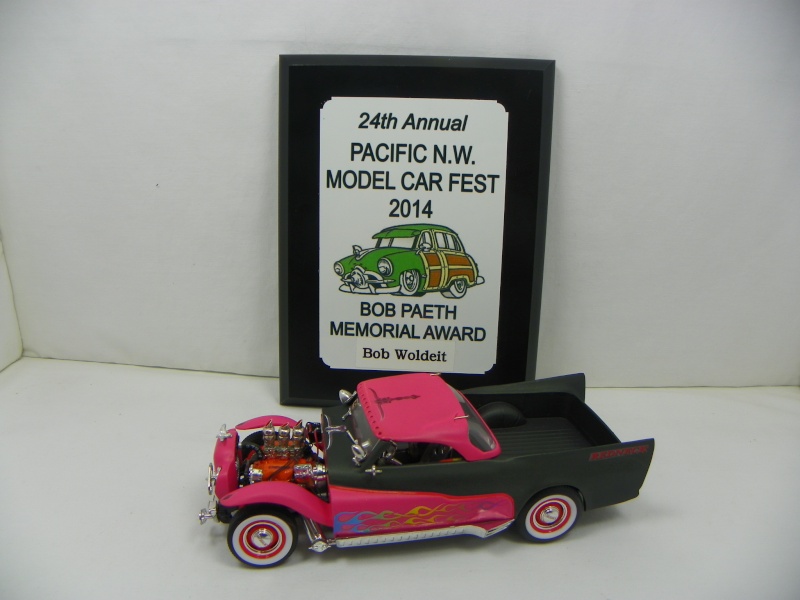 Our fellow member here petes gave a seminar on making parts on a mini lathe that was a great presentation. I have been thinking of getting a mini lathe for some time now. After watching this seminar I am ready to pull the trigger.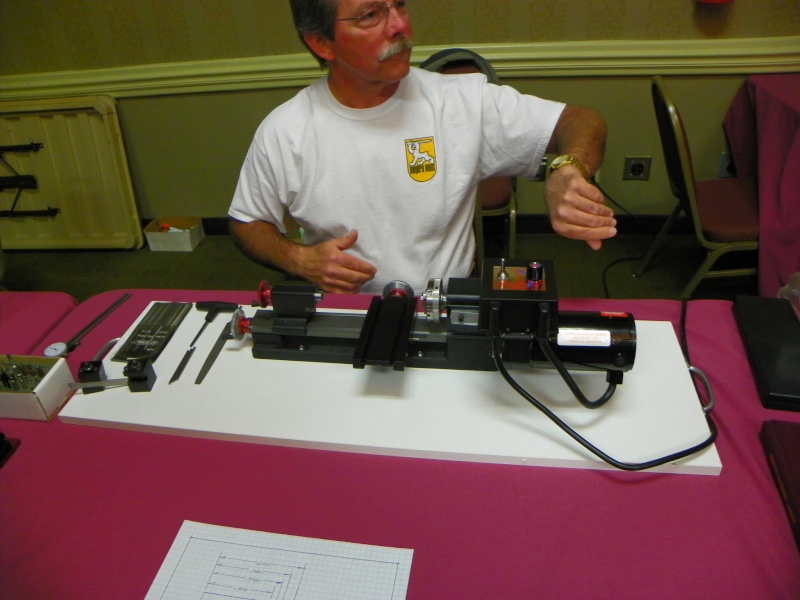 Pete made a fire extinguisher for a demonstration piece, using the blue print he drew for the Salt Shaker. Other than wonderful I don't know what to say. He is the finished product and the bracket he made for it.
Also Pete had the Salt Shaker VW there. I took several photos of it that you will find in the album. It is an awesome build. The home made parts and the yellow paint were stunning. Small points like the lift off doors, and exhaust system made from copper rod. great build.
Here is a link to the Photobucket Album of the show:
https://s1155.photobucket.com/user/Zbuckster/library/kModel%20Car%20Shows/Modelfest/2014
Here is a link to the slideshow of the event:
https://s1155.photobucket.com/user/Zbuckster/slideshow/kModel%20Car%20Shows/Modelfest/2014
That way you can use whichever works best for you.