Lindberg 1/16th scale 1914 Stutz Bearcat. Kit Number 72337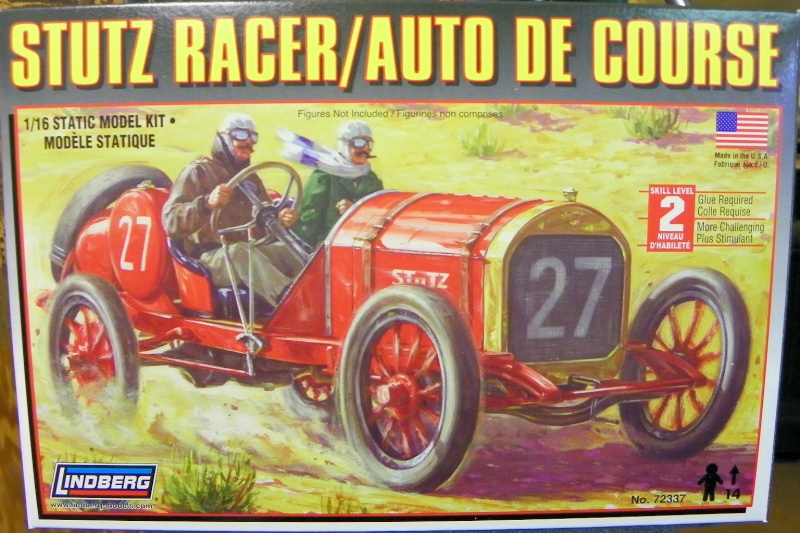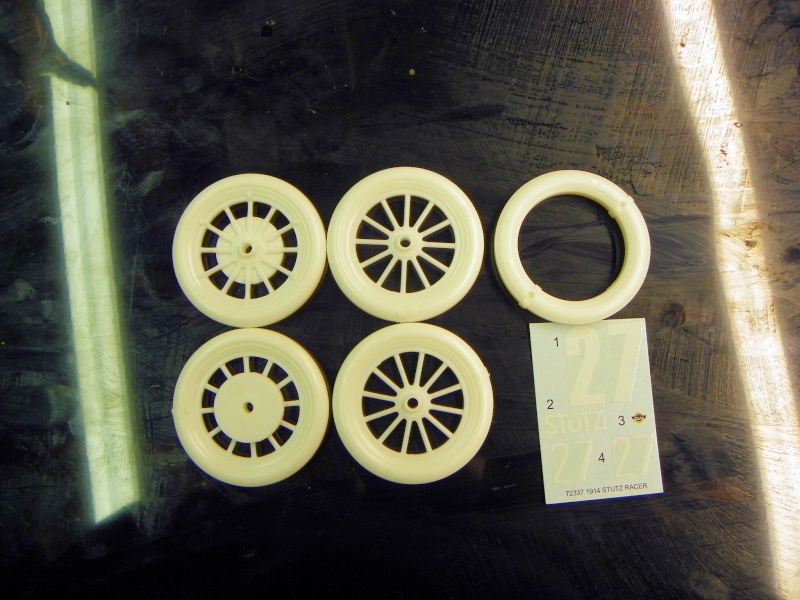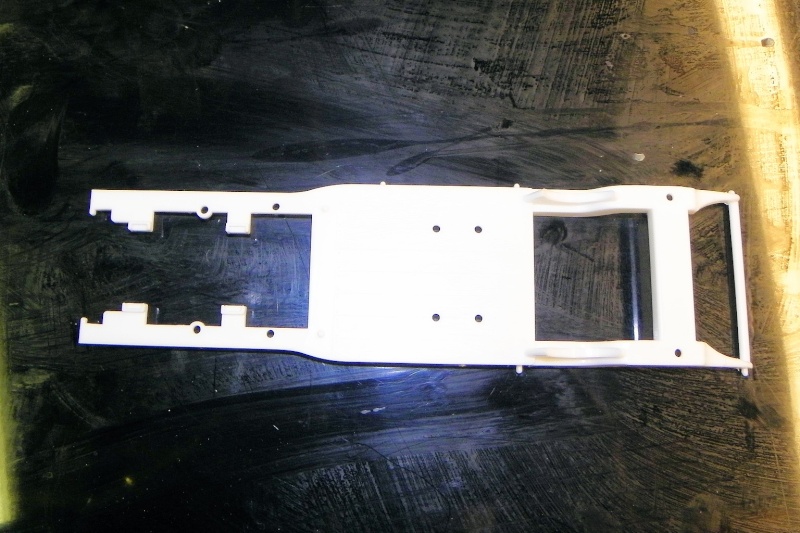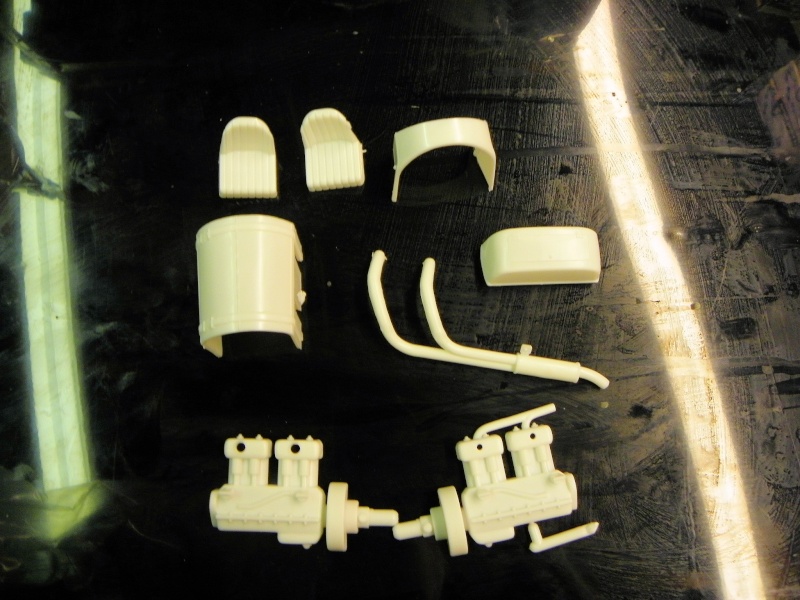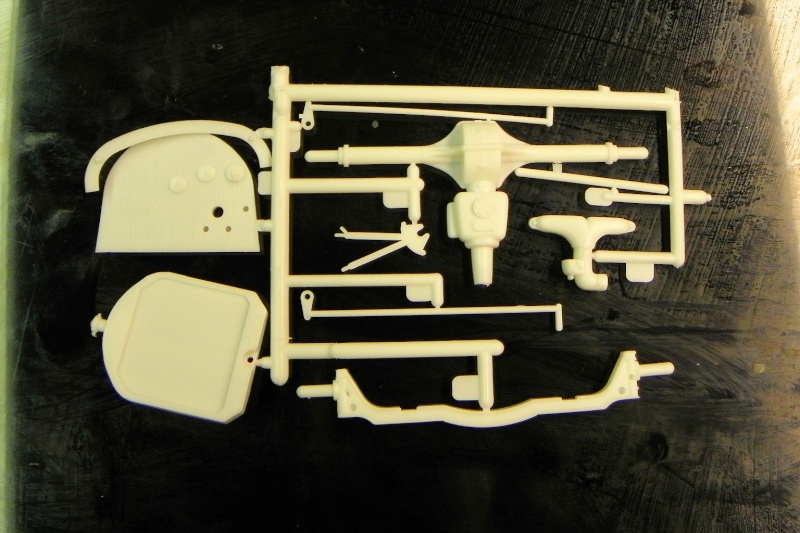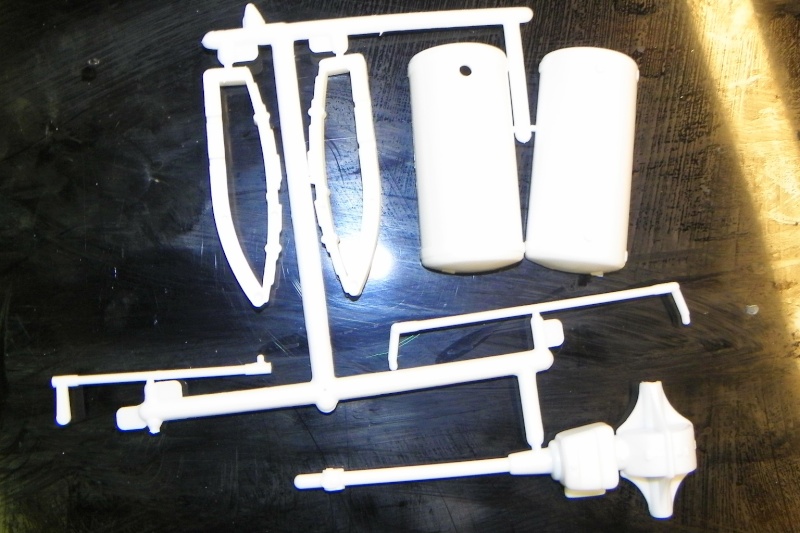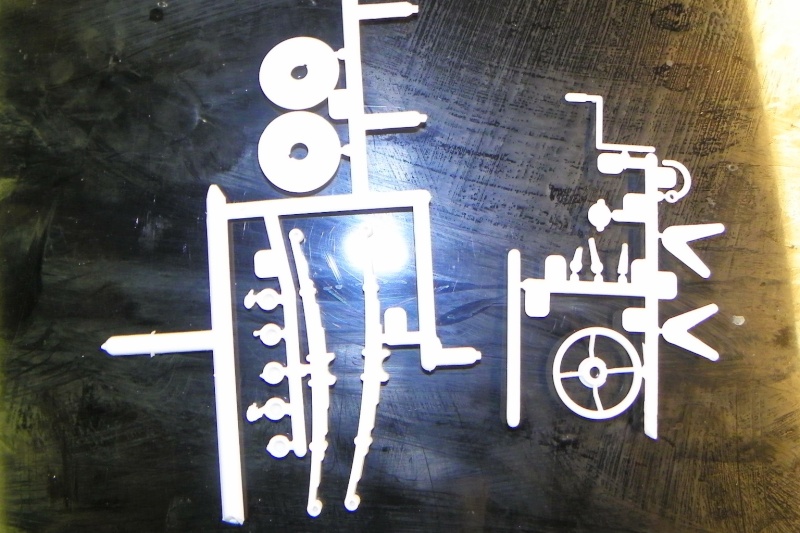 As you can see by the spruce shots this kit is very basic. No luxury stuff like vinyl tires. You just have to get after it with a paint brush and and air brush. So I have mixed feelings about the kit. One part of me thinks it's a very good challenge to test your masking and painting skills and the other part of me thinks it's junk and could have been done much better than it was.
Pros: There was very little flash and injection marks for clean up on the kit. Being 1/16th scale it is 9 inches long which is a good size for the detailing you can do to it. The kit is simple and the instructions are well done. The decals didn't silver when I put them on.
Cons: The kit lacks detail at every turn. The fit of the parts is poor and you have to do a lot of filing anf fitting and cussing to gets things aligned. You wouldn't think a simple Hood, Cowl and Radiator shell would be that bad to fit but you will be surprised when the time to assemble it comes.
I think it is a little better than a shelf filler and on a scale of 1-10 this one gets a 5. Middle of the road kit.