My el cheapo method for window nets.
Cut masking tape into thin strips. I just my my eye, if one strip is too wide/narrow, its discarded.
Stretch the strips over a  frame- I used a parts drawer, but a wire one that allows access from underneath would be better.
Putting on the cross strips. Again by eye, I don't obsess too much about the spacing, after all its fabric net, not billet steel. I use some bent tweezers
dipped in water to support the underside when I press down from above. Water stops the tape sticking to the tweezers.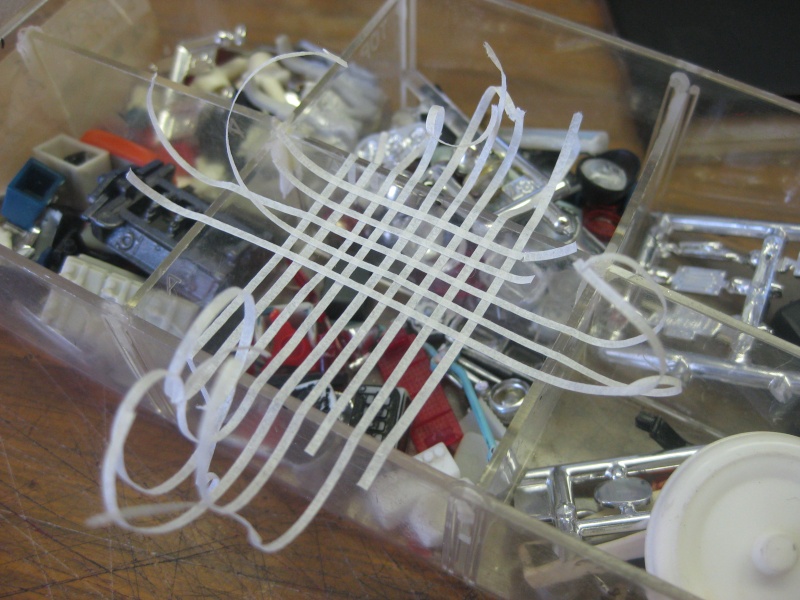 Quick coat of paint, which helps glue any spots you've missed.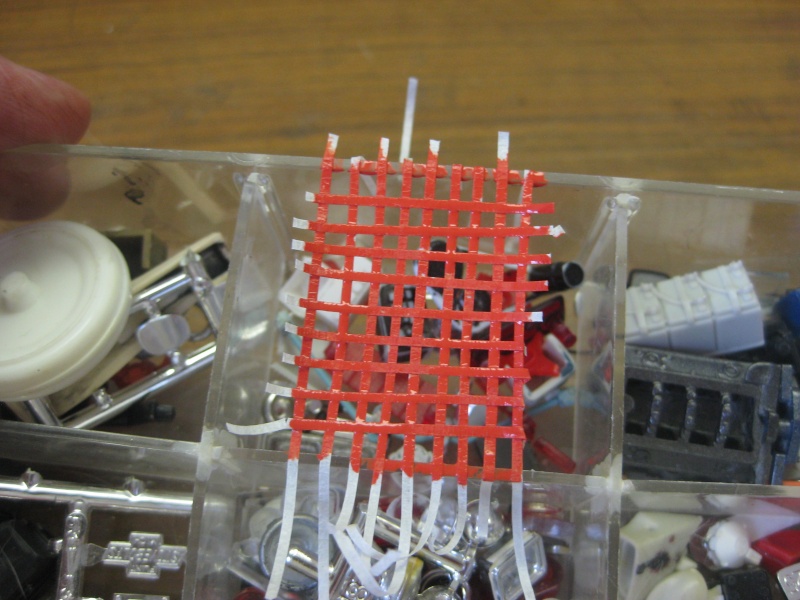 Peel it off gently & paint the other side. If you have an open frame, you could paint both sides at once. I don't use enough nets to justify making one.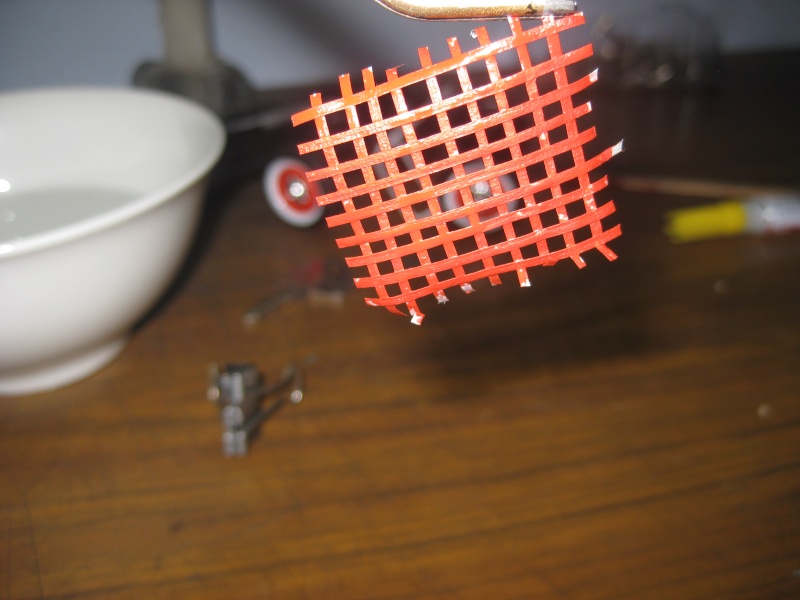 Trim to size.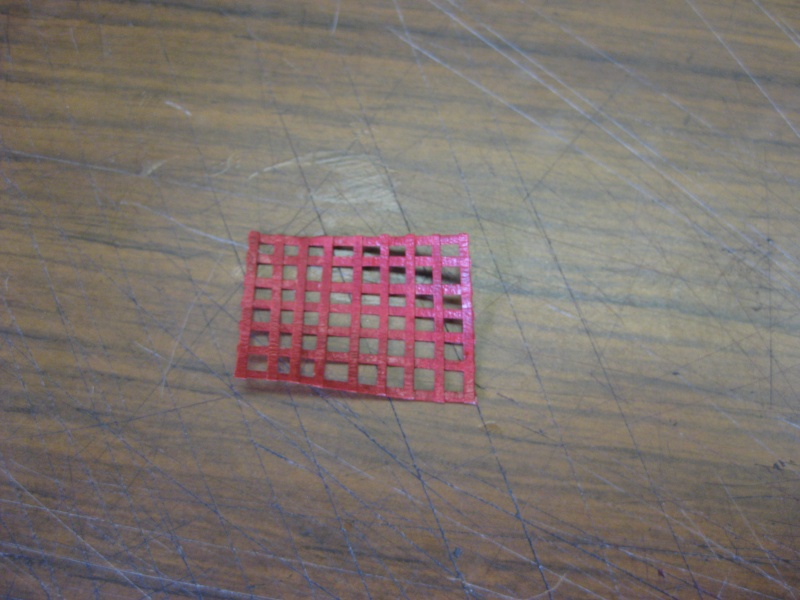 Mounted on the cage side. I used PVA glue, and then later on added 'ties' from thin BMF. You can see the net on the car in the AMT Olds NASCAR thread. I've only secured it along the bottom edge, since I like to have the net draped over the side of the finished car. Dunno it thats accurate,
but I like the look.
I will now hop off my soap box!  End of rant/tutorial.
Cheers,
Chris