SAturday November 2 ,2013 Butcher Bob and I went to Clakamas Oregon for the Oregon Society of Scale Modelers Show. Not as large a turn out as the last time I went, 2011, but it was a good show. I saw and talked with several members there. Petes, Brizio, Rustybear were all there. I entered 8 models and got 4 ribbons. 3 third place ribbons and one second place ribbon. Looking at the level of competition I felt lucky to win them. When I saw the models on the tables I thought it would be a wash out for sure. Where I was super lucky was the Raffle. I always buy $10.00 worth of raffle tickets to help support the Host club. I know that the kits are donated by members and Local Hobby Shops but it's expensive to put these shows on and I am sure every little bit helps. Anyway 10 bucks worth of tickets was 14 tickets I won 6 kits with the 14 tickets.I was getting razzed about it but it was all good natured fun and I enjoyed every minute of it. Especially the time I spent loading the kits into the trunk. Bob bought 5 bucks worth of tickets and won 2 kits so he was happy.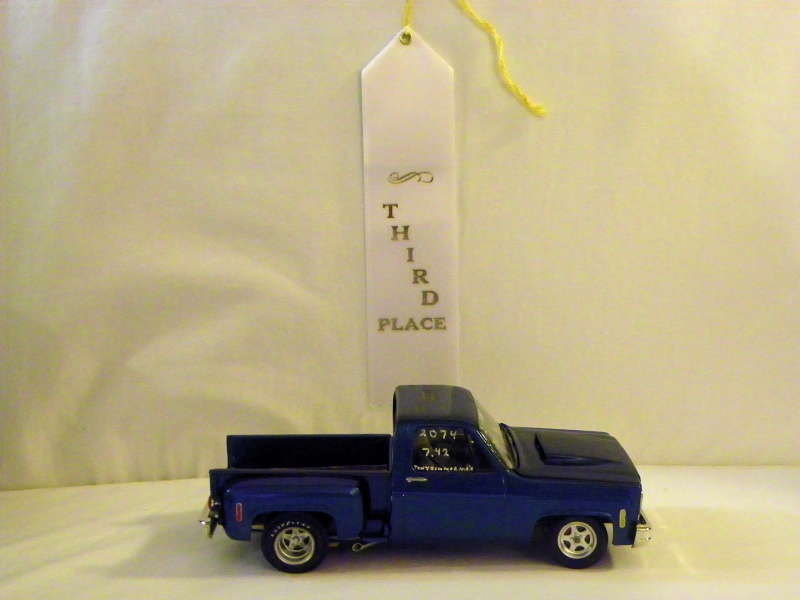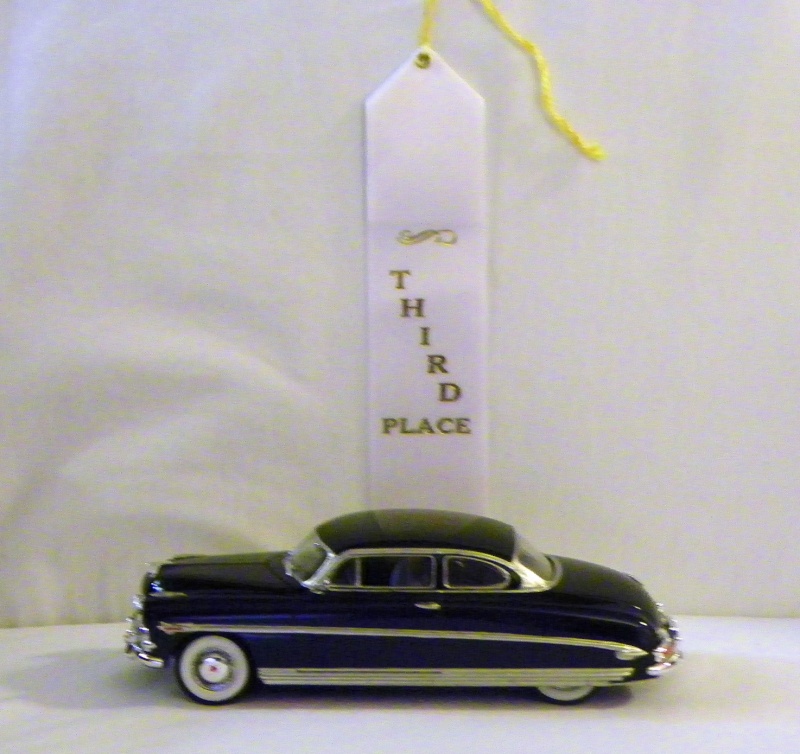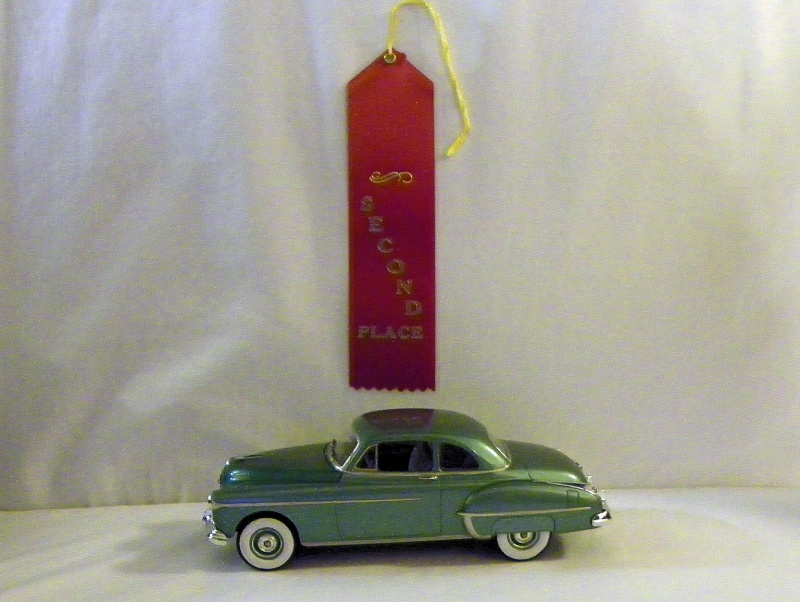 One of the highlights of the trip was I got to see Brizio's Caddy "Le Monster". I was awed watching the build here as he posted updates, but seeing it in person was a real thrill. Beautiful work.
Also got to see some of Rustybears work. Brad is really becoming a master of the rusty wreathing technique.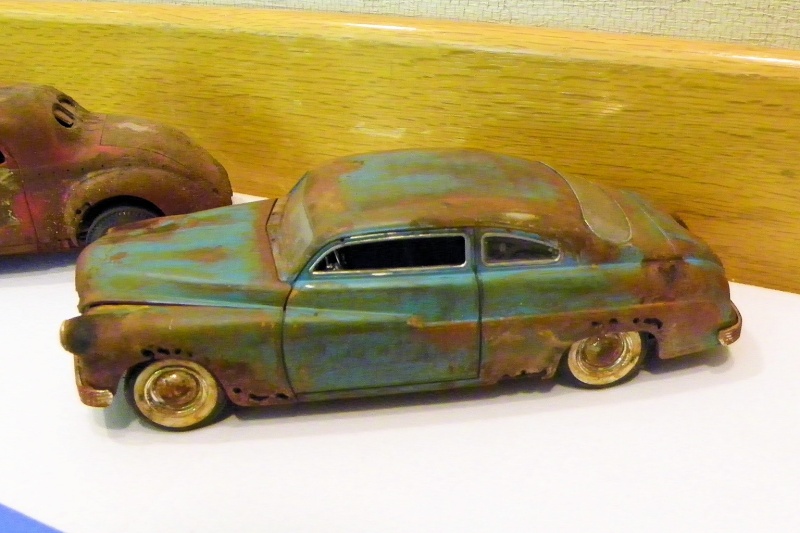 Here is a link to the photo album. Also a slideshow link. I have had several people tell me Photobucket isn't always easy to view large albums with, but the slide show works great so here you go.
Album:
https://s1155.photobucket.com/user/Zbuckster/library/kModel%20Car%20Shows/OSSM/2013
Slideshow:
https://s1155.photobucket.com/user/Zbuckster/slideshow/kModel%20Car%20Shows/OSSM/2013